 SOUTHERN PIPER
About Me:
I love the pipe smoking community and love to share reviews.
Reviews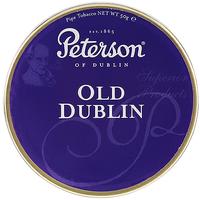 Peterson - Old Dublin 50g
Peterson Old Dublin
This is my second favorite Peterson blend,right next to Irish whiskey and Irish flake.The very well blended black cavendish ,Latakia,oriental,and Virginia come through well and is quite delightful. However,when it comes to English blends,i prefer early morning pipe,or Larry's blend. Nevertheless,this is a great tobacco and i highly recommend it.
Favorite Products
Currently there are no favorite products