 Reviews
Mac Baren - Virginia No. 1 16oz
Good Stuff!!!
Great smoke!!! Simple, sweet, mellow, consistent and delicious. I have been smoking this blend for many years as a daily blend. Like it happens at times you start chasing blends, thinking there's something better out there. I have come to the conclusion that there's nothing better for me as a daily blend! Love this stuff!!!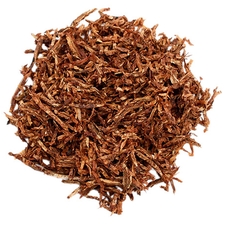 Sutliff - 707 Sweet Virginia
Simple Good Virginia
I'm currently smoking it now after smoking GL Pease Union Square for a few days. This is a simple light Virginia that burns great and is easy to keep lit, even when smoked slow without needing many relights. It's one of the blends that I reach out for the most, because it never gets old for me! There's like a very light honey sweetness that's consistent all the way to a white ash. I have had many Virginia's over the years including all the sought after blends like Esoterica, Samuel Gawith, Wessex and many other known brand, but this Sweet Virginia has definitely become a favorite of mine! It's readily available, inexpensive, consistent and it just works for me! So, if you're looking for a simple Virginia without all the hype, this may be what you've been looking for!
Favorite Products