 Reviews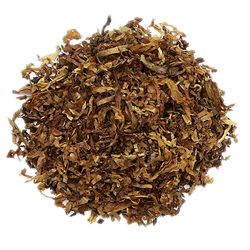 Cornell & Diehl - Bayou Morning
Great tobacco
It's spicy, it's got a bit of a nicotine kick, it's easy to pack, and it's going in the rotation. Hands down one of the best VaPers I've ever tried.
Cornell & Diehl - Cross-Eyed Cricket 2oz
Very impressed!
I just finished my tin of Cross-Eyed Cricket and I thought it deserved a review. The tin note is overpowering so be warned. It's almost sickly sweet, but the experience of smoking it is so much better. Retrohaling gives me a vanilla custard impression. This stays lit very well, produces a lot of rich smoke, and takes some effort to make it bite (and I'm prone to smoking fast.) I'd recommend this in lieu of dessert with a cup of black coffee. It is rich, sweet, and a treat all by itself.
Favorite Products
Currently there are no favorite products