 Samuel B.
Badges








Reviews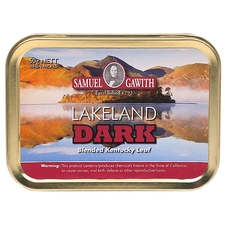 Samuel Gawith - Lakeland Dark 50g
Cheroots for your Pipe
This is a lovely Kentucky forward blend. Despite the name, there's no hint of Lakeland essence, and is most similar to a Toscano cigar. If you're used to Kentucky tobacco, I find this mild and enjoyable enough to enjoy in the morning with a cup of coffee without keeling oneself over. Strongly recommended.
Home Fragrance - Lampe Berger Amber Powder 500ml
Nostalgic?
Don't get me wrong, I love Lampe Berger, and I love their fragrances, but you should only get this if you're nostalgic for hospitals. Because I swear this is the exact scent they use.
Favorite Products