 Devin V.
Badges







Reviews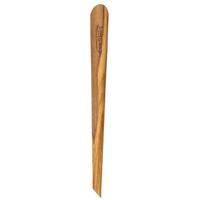 Tampers & Tools - b-Humy Olivewood Select Tamper
Good tamper.
Great design. Keeps bowl walls neat. A tad bit overpriced. Tooling marks on the cut ends. For the price I think some finishing sanding would be in order.
Lighters - Kiribi Kabuto Mizo Silver
It works
A decent lighter. The flipping arm had some casting imperfections. Overall good construction. Be prepared to tighten a few screws here and there with use. It hasn't leaked. Even with the Kabuto flints it's hit or miss on striking a flame even in wind-free conditions.

Stands & Pouches - Erik Stokkebye 4th Generation 1 Pipe Combo Pouch Kenzo Black
Perfect Pipe Bag.
I'm so glad I pulled the trigger on this bag. It's crafted with top notch materials and is just plain beautiful. It's the perfect size for me. I wanted something that was small enough so it could be carried in a pocket, which it can. Despite being classified as a one pipe bag it can easily fit two medium sized pipes, lighter, pipe tool, pipe cleaners, and plenty of tobacco. Tobacco stays moist throughout the day and even more so if a little humidifier or Boveda pack is used. You won't be disappointed with this purchase.
Favorite Products