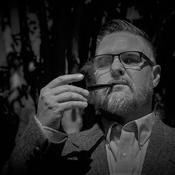 RUSTEDRAILSMOKES
About Me:
Enjoy photography and just getting back into pipes.
Badges










Reviews
Favorite Products
Currently there are no favorite products
Blog's Commented on
The Real Popeye The Sailor
► I loved watching the Sunday Morning cartoons in California as a kid. They always had Popeye as one of the main ones everyweek. My favorites were the old black and white ones. Great memories.