 Reviews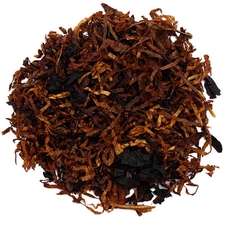 Lane Limited - 1-Q
One of my favorite aromatic blends!
There's little I can say that hasn't been said a plethora of times about 1-Q, so I regret that I truly have nothing new to add to it's discussion, but I digress; This blend would be my pick if I had to choose only one aromatic blend to keep in my collection out of all. It's just that good. Like it's been stated ad nauseum, you need to think of it as a fine wine instead of a beer; take light sips and savor it, don't try to race to the bottom of the bowl. In closing, 1-Q gets my stamp of approval, for whatever it's worth. A tried and true blend that should be in everybody's collection.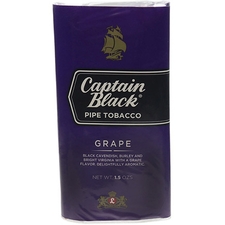 Captain Black - Grape 1.5oz
Like smoking a pack of Big League Chew
I'll preface this by saying I'm not an aromatic lover. there are a couple of tried and true aros in my collection, such as Lane 1-Q and BCA, and McClelland's Vanilla Black Cavendish, but I generally prefer a non-aromatic tobacco when I don't have to consider what any non-smokers around me are smelling. This, as gimmicky as it is, won it's way into my aromatic collection the moment I lit it. It's such a strong and artificial grape flavor, and while that doesn't sound like it's all that, it hearkens back to a very specific memory in my childhood, sharing a pack of grape-flavored big league chew with my dad. The flavor itself does wander occasionally throughout the smoke, but the aroma is ever-present, and my friends commented on how "aggressively grape-y" it smells, but in a good way. Solid aro blend for the price, that I think all pipe-smokers should try at least once. Be careful, though, as id does ghost your pipe like nobody's business. I suggest dedicating a nice 'n' cheap cob to this blend.
Favorite Products