 Reviews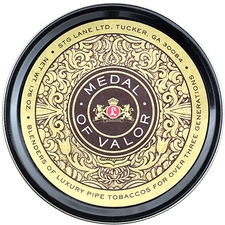 Lane Limited - Medal of Valor 1.75oz
Great taste and flavor
I write these more for me than you to see how my tastes I evolve as a pipe smoker. New pipe smoker since March/April. I love this blend, especially the light peppery taste intermingled with the smooth flavors. Room note ok but not a wife favorite. Taste is exquisite. Tin note divine! Medium bodied mouth feel. Lights and burns well. I see other reviews that bulk may be drier but this is first time I am considering buying in bulk. Of note, I paid double the price at my local b&m!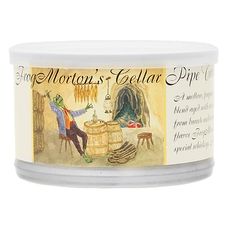 McClelland - Craftsbury: Frog Morton's Cellar 50g
My first step in English blends
New pipe smoker. After 8 weeks, 1 bowl/week, I felt ready to graduate from Lane 1Q to something a little more robust. Now I know a little more about true Latakia flavors. I loved that the tin note and the smoking flavor seemed to really match. Smoked easy, remained lit a long time, no tongue burn. Reminded me of a tea that I can no longer get called Russian Caravan from Peet's Coffee and Teas. May not be proper pipe term but I found the flavor to be full bodied but not overwhelming.
Favorite Products
Currently there are no favorite products