 Bill W.
Badges



Reviews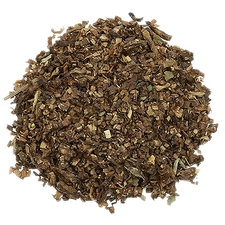 Cornell & Diehl - Crooner
Croon a little blend for me, Bing
I got this C&D blend specifically to smoke in the several Savinelli "Bing's Favorite" pipes I have—yah, I know, corny as Kansas, what the heck. Overall, the blend is gentle (not a big fan of Burley) and the deertongue does give a nice upstate New York meadow-y taste and nose. Room note is unobtrusive. That last statement is the crux of my problem with Crooner. Like Der Bingle…Crooner is just too laid back. See—I'm one of those Lat-forward English blend folks. In abject glorification of Sherlock Holmes, I smoke Latakia straight up, none of this tippy-toeing around as blending tobacco. Crooner is good and I'll recommend it to anyone. No bite and stays lit nicely. It's so…Holiday Inn-ish. Philistine-like it may be, I've decided to work up a blend using Crooner as the predominate base and add a goodly portion of Perique—thinking along the lines of a 2:1 Crooner/Perique ratio. Giving Crooner 4.5—great blend, just sorta loses some tenths of points on the dismount.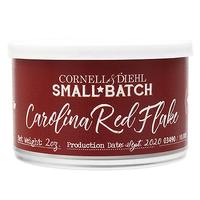 Cornell & Diehl - Carolina Red Flake 2oz
Nice change of pace..
Love me my heavy Lat-forward English blends (50%+ Latikia, thank you). However, when PS.C advertised this tobacco, I bought a couple of tins...just based on the description. I am glad I did. Been enjoying the blend in a number of varied pipes including two Savinelli "Bing's Favorite" long-stemmed Billiards, a couple of Brighams and a couple of other pipes I pulled from the rack from rotation. Delightful, easy-smoking, good flavor and room notes. One hint...Light the "load" smoke for a bit..maybe 3-4 minutes and then set the pipe down. When it is cool to the touch, relight. The flavor and aroma becomes much more pronounced...the Perique notes are more prominent and the Carolina Red Flake mellows the experience out. Certainly glad I bought two tins. One for now and one to save until C&D makes up another batch. Bill in NYC
Favorite Products