 Reviews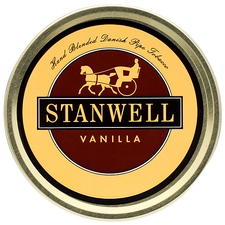 Stanwell - Vanilla 50g
Wife likes the smell
Wasn't sure at first cause it's more like berries than vanilla.Now the more I smoke the more I like it .Very mellow and a pleasure to smoke just don't expect much vanilla!Maybe it's just me?
Larsen - Signature Vintage Mixture 100g
Excellant
I have been piping a couple years now, and have to say as of now this is my favorite tobacco! On opening the tin wow ,havent dried a bowl yet but if it gets better Iwill smoke this every day! I don't like any kind of berries but this is GOOD ! I think bite is almost zero , depends on how you smoke and also the pipe your smoking .Take your time and enjoy ! Life is short smoke a bowl !
Favorite Products