 Nate S.
Badges







Reviews
Captain Black - Original 1.5oz
I'm pleasantly surprised.
I wasn't expecting to like this blend as I don't enjoy most aromatics I try. However I found it to actually taste how it smells. It burns cool and dry while gives of a sweet vanilla flavor with hints of nuttiness from the Burley. All it leaves behind is ash and a brilliant room note. No goop.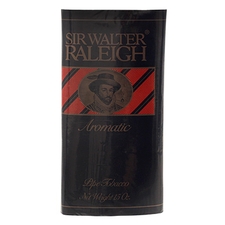 Sir Walter Raleigh - Aromatic 1.5oz
Only Aromatic I've Ever Loved
I'm not normally one for your heavily cased aromatics that are mostly goopy cavendish. I've tried all the aros that everyone recommended. I tried Lane 1-Q, Gawith firedance flake, sutfliff vanilla custard, etc. My reactions ranged from bleh to meh. This on the otherhand is Delicious. It's topping is very noticeable but the flavor of the tobacco comes through. First thing one notices when lighting is the strong flavor of honey with a hint of anise. This flavor is fairly consistent throughout the smoke though very potent at the first few puffs. As far as the room note goes I once had a man approach me in a park and tell me he could smell it from around the block as he was raving about how good it smells. That ought to speak plenty for the room note. This blend overall is a great value and is nothing like the standard SWR.
Favorite Products
Currently there are no favorite products