DR. HERMIT
Badges




Reviews
Cleaners & Cleaning Supplies - Brigham Regular Pipe Cleaners (75 pack)
too fat
These are too big around for most pipes. They are pretty close to being as fat as the B. J. Long Extra Fluffies, which is fine when extra fluffy is what you want, but as a regular pipe cleaner, it's too big.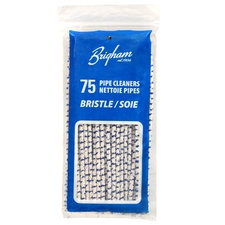 Cleaners & Cleaning Supplies - Brigham Bristle Pipe Cleaners (75 pack)
not bristly
I'm a big proponent of bristle cleaners, but these just don't have much in the way of bristles. These are nowhere near as good as the B. J. Long bristle cleaners.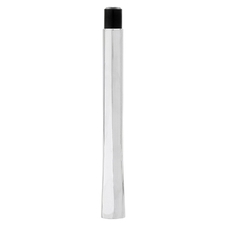 Tampers & Tools - Vauen Pipe Tamper
German engineering at its best
The minimalist Rolls Royce of pipe tools. Substantial and very well made, but without external adornment--just gleaming chromium steel. The photograph here on the webpage isn't quite right though. For one thing, when the tamper is retracted, the tamping surface is recessed; it does not sit flush with the mouth of the sleeve it slides in and out of. Second, the "pick" is not pointy or round the way it may seem here, but rather is flat at the end sort of like a small, thick screwdriver. And it doesn't "click" like a retractable ballpoint pen. Finally, the ad copy says it's roughly 3 1/2" long; actually, it's 4" long when retracted and 5 3/4" long with the tamper extended.
Favorite Products