Seth P.
Badges

Reviews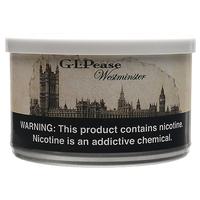 G. L. Pease - Westminster 2oz
Amazing
Ok, in all honestly I was initially terribly disappointed in this blend. After reading page after page of absolutely glowing reviews I suppose I got my hopes up quite high. However I found that the more I smoked this blend the more I enjoyed it. Buy a few tins of this, you won't regret it.
Cornell & Diehl - Smooth English
Great bulk
This is a fine bulk tobacco. After the McClelland announcement I was looking for some replacements of my favorite English blends and this will definitely do.
Arturo Fuente - Chateau Fuente Natural
First cigar
Wow. This is delicious. So good.
Favorite Products