OATWILLIE
About Me:
Old fool
Reviews
Cornell & Diehl - Star of the East 8oz
As good as John Cotton Latikia.
I consider it as good as John Cotton Lat, but much cheaper. Quick burning. John C Lat will last three times as longer per bowl.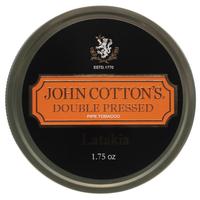 John Cotton's - Double Pressed Latakia 1.75oz
'Way too costly
Love it! Superior to Star of the East , but consider the expense!. Extremely slow burning compared to Star.
Favorite Products