 Reviews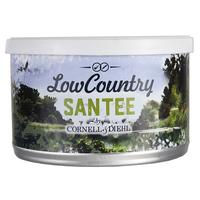 Low Country - Santee 2oz
The Virginia Lover's Aromatic
Smoked my first bowl of this delicious blend over the weekend and was thoroughly satisfied. The tin note is sweet and bready with a hint of tangy apple, and the mixture is exactly what you'd expect from a quality Virginia, with hints of apple and a pinch of spice. A smooth blend that smokes a little hot and needs a few relights but definitely a great blend for the Virginia lover.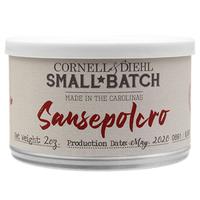 Cornell & Diehl - Sansepolcro 2oz
A Pleasant Surprise
As a 20 year veteran of pipe smoking pleasure, I usually prefer blends a bit on the milder side; Mixture 79, Presbyterian, or a light aromatic such as Cult Militia or Velvet, to name a few. My enjoyment of full flavored blends has heretofore been confined to the occasional bowl of Mac Baren Dark Twist on rare occasions, Haunted Bookshop, which packs a bit too much of a nic hit for me but is still quite enjoyable. This was a pleasant surprise. I was expecting a pretty substantial nicotine buzz and while there is some strength, it was surprisingly tolerable. The flavor is amazing; light earth, leathery, almost beefy, and a delicious pinch of pepper. Smokes cool, no bite. An excellent sipping blend for sure. Definitely gonna be adding a few tins to the cellar.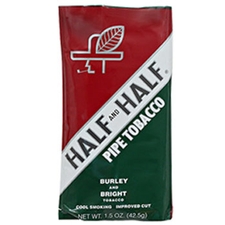 Half and Half - Half and Half 1.5oz
A Timeless Classic!
There are tons of blend snobs out there who think a blend needs to have exotic tobaccos or 30 flavors to decipher in order to be relevant but I'm a simple guy and while I enjoy sipping on a more complex blend like Haunted Bookshop or Scottish Mixture, sometimes I just want a relaxing, straightforward smoke to unwind with..and that is what this old geezer delivers. Simple flavor, cool smoke, no complaints or over thinking. These old blends are still big sellers because sometimes simple is better.
Favorite Products
Currently there are no favorite products