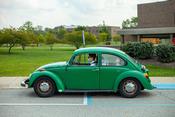 Jake S.
About Me:
"Dr. Grabows and Carter Hall are about as American as apple pie"
Reviews
Dan Tobacco - Devil's Holiday 50g
Very fruity
Saw this at the brick and mortar and thought to try it myself. The tin note itself is fantastic and smokes amazingly. If you're looking for something that is pleasing to smoke, I'd suggest this!!
Favorite Products
Currently there are no favorite products