 Reviews
Hearth & Home - Black House 1.75oz
Better than white knight, but...
Im too young to have smoked the 70s sobranie, so im comparing this to modern balkans. Its better than white knight, but it doesnt stand out compared to any bulk brand balkan ive tried.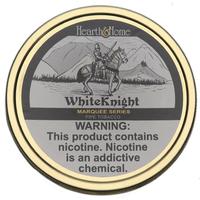 Hearth & Home - WhiteKnight 1.75oz
Generic Knight
im too young to have tried the 70s sobranie so im judging on taste alone. The tin note smell and flavor is nice, but nothing super special. I may have got over-hyped by the blurb at the top, but compared to other brand's bulk balkans that do have a "wow factor", i feel like this one is missing something.
Favorite Products