 Jason R.
Badges




Reviews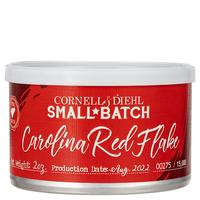 Cornell & Diehl - Carolina Red Flake 2oz
Beware of fake one star reviews
I love all the one star reviews from people that are just mad they can't buy anymore tins. Seems a little, shall we say, immature. Anyway, Ive smoked several different straight virginias and this is definitely my favorite. Smokes great and tastes great, what more can you ask for (aside from more availability LOL).
Favorite Products