 Keith C.
Badges



Reviews
Cobblestone - Outdoors Hunting 1.75oz
MUCH better than expected
Ok, I thought this was a gimmick tobacco & figured on some type of aromatic. Was pleasantly surprised when I popped the tin & it smelled like a VaPer. The broken flake smoked well, didn't need drying and was a pleasant smoke. I'll be buying more.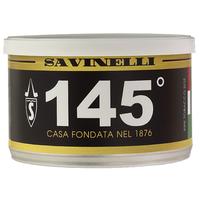 Savinelli - 145th Anniversary 2oz
Color me happy
One never knows about these "limited edition" blends, but this one is a winner. A light pressed cake with the tin note of a nice Pinot Noir. Not overly moist, so can be smoked straight from the can. Picking up citrus as it smokes.
Favorite Products