 Frank G.
Badges



Reviews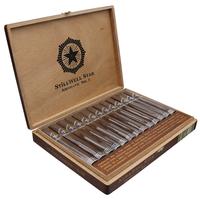 Dunbarton Tobacco & Trust - StillWell Star Aromatic No. 1
Pleasant Enjoyable Smoke
This cigar exceeded expectations. First off, imagine a cigar with a pleasant room note. The longer I smoked it, the more I would pause, look at it and say, "This is a really good cigar." It was smooth, not heavy. I can hardly wait for them to get in stock again.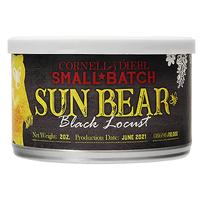 Cornell & Diehl - Sun Bear Black Locust 2oz
Another Homerun
Sun Bear is my favorite tobacco. Therefore I will have to confess to having quite a bit of bias in my review. The tin note on Sun Bear has been one of my favorites. I really have a hard time stopping myself from just enjoying a deep breath from time to time. So I popped open a tin of last years Sun Bear to compare to the Black Locust. The original Sun Bear tin note seems to have a bit more citrus fruit aroma and the honey is quite prominently there. With the Black Locust the citrus and honey are a bit more subdued. It reminds me of honey in tea. In a side by side smoke comparison I find the Black Locust because the honey is a little more subtle lets another component come forward, I'm thinking it might be the elder flower. Of course there is a bit of age on the tin from last year. Definitely enjoying this. Thank you Jeremy Reeves.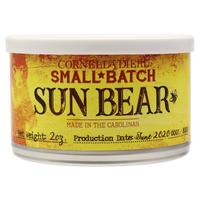 Cornell & Diehl - Sun Bear 2oz
My Favorite
The first run of this is what brought about my appreciation for Virginia's. The tin note, I can't recall how many times I just cracked open the tin just to smell it. This is one of my desert island blends.
Favorite Products