 Reviews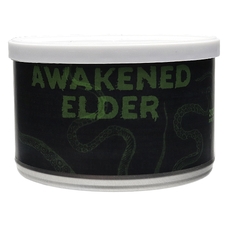 Cornell & Diehl - Awakened Elder 2oz
A wonderful evening smoke.
This one is a pretty solid hitter for me. Spicy, with scents reminiscent of ritual smoke and clove. Right out the tin it smokes pretty well, but leave it for about a week or so and it gets better. A month and you'll love it. The perique hits just right. Perfect when paired with some whiskey and some Mythos tomes!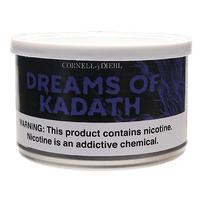 Cornell & Diehl - Dreams of Kadath 2oz
Not sure I get this one?
I'm a huge fan of the Old Gent from Providence and I was quite enticed by C&D's entire Lovecraft selection. Reading and playing Call of Cthulhu always conjures up the image of old professors pouring over ancient tomes of forbidden lore, pipe smoke billowing everywhere, so this seemed li,e the perfect marriage to me. After not finding any tins at my local tobacconist, I opted to order two from here; Awakened Elder and Dreams of Kadath. I will say I smoke more for the flavour than for the nicotine, and this one is STRONG on the nic side of things. The flavour is... weird honestly. A heavy, old fruit smell hits you at first and doesn't really go away. Reminds me of apples left in the car to long, frankly. I'm about 1/4 into the plug and I still haven't decided if I like this one or not. The tin note does seem to ripen the longer I leave it, but the smoking flavour just isn't hitting right for me. Like anything Lovecraftian I'm willing to try it and really want to like it, but I'm not sure I'd reorder this one.
Favorite Products
Currently there are no favorite products