 Michael B.
Badges

Reviews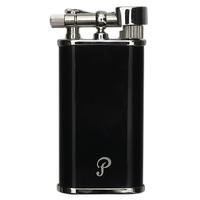 Lighters - Peterson Pipe Lighter Black
Such a neat little device
This is my favourite lighter, my trusty lighter. Compared to my Zippo, where the flame is closer to the finger making somewhat awkward to light the pipe. Was lighting my fingers rather than the pipe... not really how I want to enjoy my pipe! This on the otherhand, is much better suited for pipes. I highly recommend this lighter for pipers. Really enjoy how easy it is to take apart for cleaning! My only small complaint, is that there exist no fill line. I cannot tell the status. Never know it is empty until I go to smoke at my lunch break and the sparkwheel produces gar nix! :-D Due to this, I have made it a habit to refill every Sunday right before I head to bett. Still an amazing little unit. Will for sure be purchasing few more.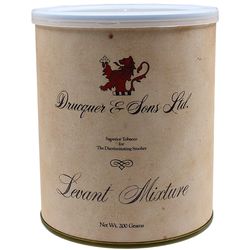 Drucquer & Sons - Levant Mixture 200g
Wow! Just wow!
I have been on the hunt to find myself a small rotation of go-to englisch and non aro blends. This most certainly fits the bill. I am rather glad I stumbled about this blend. Will most certainly be buying more. As a side note. Pretty darn cool logo. Tin design, minus the unnecessary warnung message that takes up the last quarter of the tin, really fits with my overall theme for my study. Kind of wish the message would be printed on the lid rather than ruin the art. However that is neither here nor there.
Favorite Products