 ZACAZAC
Badges




Reviews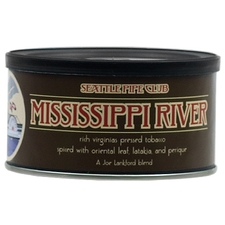 Seattle Pipe Club - Mississippi River 2oz
Sweet tomatoes.
I really cannot get enough of this. It's oh so sweet, tangy, fairly hickory and just perfect. Upon opening the tin you will be greated with a strong vinegar scent along with the Latakia, Virginia's and Oriental's. It'll tickle yer nose. I kind of get notes of a ketchup/vinegar like flavor upon lighting which I don't like.. I LOVE. That will last about the first third of the bowl and then turn into a savory BBQ note. And it's not an over powering blend yet pretty remains complexed. As far as I can tell it has remained consistent for the most part. I will definitely be stocking up on this one.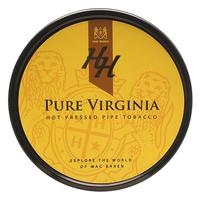 Mac Baren - HH Pure Virginia 3.5oz
Reminiscent of Christmas Cheer
A warmhearted fellow pipe smoker allowed me to dabble in a tin of his 2013 Mclelland Christmas cheer, and boy was I in love with that tobacco. I spent a lot of time searching for a replacement. Browsing forums, watching YouTube videos,talking to fellow pipe smokers at my local tobacconist and buying a plethora of different Virginias to try, I thought I was out of luck. However, I stumbled upon this and I thought I would give it a shot.... Boy was it a good decision. It's not Christmas cheer exactly but it resembles it despite that ketchup taste you get in the original Mclelland. This one has a leathery savory note to it that you just can't get enough of. Take my review with a grain of salt though, as I've only had one bowl of Christmas Cheer and I've only been smoking pipes for a year now. Cheers!
Favorite Products