 Christopher S.
Badges

Reviews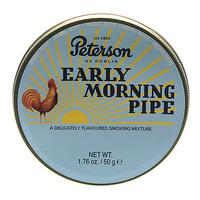 Peterson - Early Morning Pipe 50g
Unrefined Opinion
I'm not a guy with a super sophisticated palate. All I know about tobacco generally is that I like it or I don't. This is the first time I have smoked EMP, and it's great. It is indeed a morning smoke. Just the right amount of punch to start the day. Of course you could smoke it all day and it would be fine. But it's not heavy, which makes for a lovely, smooth beginning to your morning. When I opened the tin I found the moisture content right on the money, and I'm happy that it's ribbon cut. It's my preferred style. Adding to all this, it's the quintessential beginning of a fall day. Overcast, 65°, a gentle breeze rustling the tops of the trees, and a cup of joe with me on the patio. Put all that together with EMP, and you're sure to have a winner.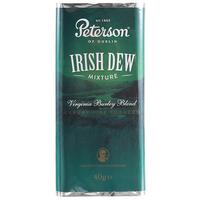 Peterson - Irish Dew 40g
Excellent Dew
Just FYI, I'm not great at tasting tobacco when smoking. I mostly just taste smoke and whether it's light or heavy lol but this is my two cents... First off, I enjoy the tobacco pouch it comes in rather than a tin because it fits nicely into my leather piperoll. Makes it easily transportable, but nothing a ziplock bag couldn't take care of. Per the description, I can definitely pick up the hints of vanilla and whisky as I opened the bag, and I also sensed some fruity undertones. (To me anyway.) The tobacco seemed to be about the perfect moisture content right out of the bag. Therefore it lit well and is staying lit well. Other than the second light after the initial of letting the tobacco grow and rest, I haven't needed to relight. Just tamp gently to get the ember down into the fresh tobacco, which is what you want. I found I needed to relight once or twice when I got close to the bottom of the bowl. I could see this being a go to smoke. It's lightly aromatic, but feels like it fits in perfectly with mild non-aros too thanks to the Virginia and Burley. It's not heavily flavored and carries a bit of heft. With these characteristics and the price point, it's a GREAT smoke!! I'm enjoying it mucho grande 😁 Stay smoky my friends.
Favorite Products
Currently there are no favorite products