DYLYN
About Me:
I'm a New Jersey Farmer who likes tobacco, whiskey, and guitars
Reviews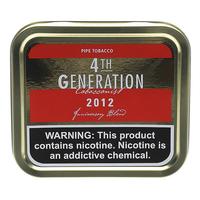 Erik Stokkebye 4th Generation - 2012 Anniversary Blend 1.75oz
My favorite
I always make sure I have a tin of 2012 in the cabinet. I don't know why but I love this blend. I never get tired of it. It's my favorite. I really like everything I've had from 4th Generation. I've never been disappointed by their products.
Favorite Products