 Reviews
Cornell & Diehl - Apricots and Cream 8oz
My single favorite tobacco
Years ago I liked a strong tobacco. My taste has changed. This is a flavorful, mild smoke with no bite at all.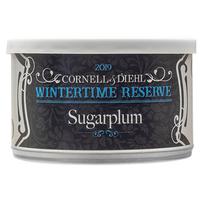 Cornell & Diehl - Sugarplum 2oz
Mild and flavorful. I love it!
I got a small tin of this tobacco free with the purchase of my last Peterson Pipe and now I wish they sold it in an 8 ounce container. I like a lid tobacco and I like a flavorful tobacco and this mix is just that.
Favorite Products
Currently there are no favorite products