Briar to Binder: StillWell Star Bayou No. 32
Welcome back to another episode of Briar to Binder. In this installment, our two favorite blending geniuses — C&D's Head Blender Jeremy Reeves and Dunbarton Tobacco & Trust's Master Ligador Steve Saka — continue their journey through Dunbarton's new StillWell Star line, this time diving deep into the Bayou No. 32 blend: a luxury pipe tobacco cigar representing Saka's ideal impression of the traditional Virginia/Perique pipe tobacco family. Watch the full video above to learn more about this excellent cigar and its similarities to Va/Per pipe tobaccos.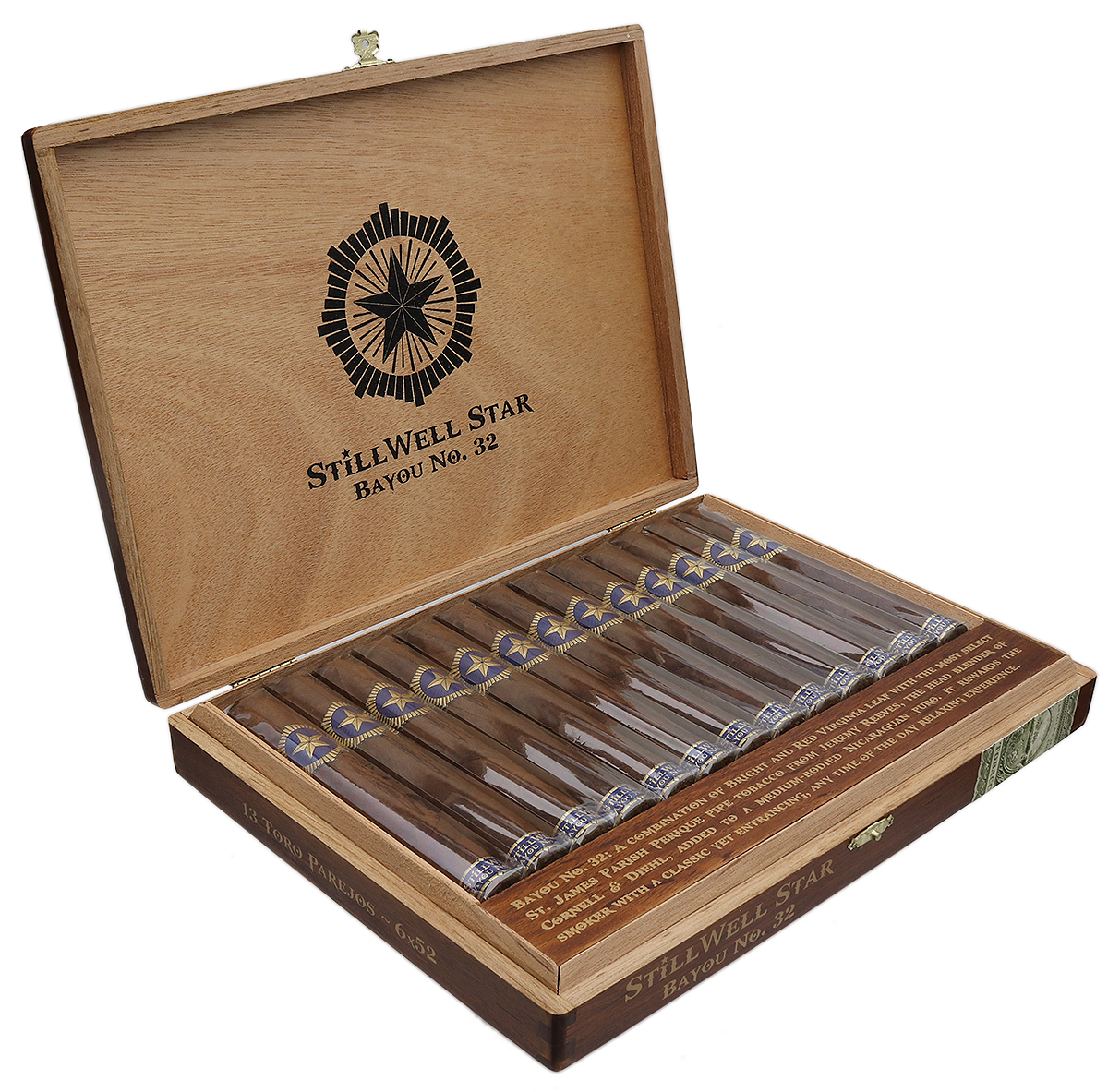 Note: The following transcription has been edited for clarity and brevity.
[Jeremy Reeves]: Hello everyone I'm Jeremy Reeves, Head Blender for Cornell and Diehl Pipe Tobacco Company, and today joining us for another episode of Briar to Binder is Mr. Steve Saka — founder and Master Ligador of Dunbarton Tobacco and Trust. Steve, thanks for joining us today. We're gonna be talking about the new StillWell Star Bayou No.32.
[Steve Saka]: The Bayou No.32 is one of the four corners that we've created in the initial StillWell line: the Aromatic, the English, the Navy, and the Bayou. Now, if you're a pipe guy, you may be like, what's he talking about when he says Bayou? And basically it's a Va/Per a Virginia Perique blend. That is the base pipe tobacco blend that this cigar was built around. But I chose not to call it Va/Per. I took some artistic license with it because Va/Per doesn't mean anything to the cigar consumer. If you say Va/Per, cigar consumers will likely think of people with vape pens; when you talk to pipe guys and mention Va/Per, however, they know instantly what you're talking about. So I decided to call this the Bayou to ease that interpretation on my part.
[J.R.]: So it's same same wrapper on all four of these, right? Ecuador and Habano wrapper?
[S.S.]: And the San Andres Negro binder. And the reason why I kept the wrapper and the binder the same for these initial four StillWell Star launches was becauseI didn't want the consumer to choose a specific blend based on the color alone. I wanted them to choose which one they'd prefer based on the pipe tobacco component as the primary dividing point between the four different blends. I did, however, adjust the filler tobacco recipe for all four of these initial StillWell Star cigars based on what II thought would best elevate the pipe tobacco blend. So, Jeremy, why don't you describe what's involved in the Virginia/Perique blend here?

[J.R.]: Sure. So for this blend, the pipe portion of it is an overripe Red Virginia crop from eastern North Carolina, a little bit of Bright Virginia from Canada, and then a healthy dose of traditional Perique from St. James Parish, Louisiana. For those of you who may be coming from the cigar side, Perique is actually an extremely labor-intensive tobacco to produce. It's grown in St. James Parish and is aged under an enormous amount of pressure for a year in an ex-bourbon barrel. During this aging process, the tobacco is actually fermenting, it's curing, It's quite a labor-intensive process.
[S.S.]: I also think it's one of the more difficult pipe tobaccos to wrap your head around because it has almost like a umami kind of characteristic. It can give some consumers notes of plum, notes of raisin, and other times it can have almost a meaty kind of translation to it. It's one of the more unique pipe tobaccos in the mix. In the Bayou No. 32, you described it as having a kind of plumminess to it. That's what I get too, but Bayou No.32 also has a slightly velvety nature. And I think that comes from a combination of the tripas that I chose, but also the Red Virginias. I also get a slight hint of citrusy brightness that I think is coming from the Golden Virginias. For you cigar guys out there, these Va/Per pipe tobacco blends are kind of all-day, everyday smokes, and it's probably one of the least overtly distinct pipe tobaccos comparatively.
When you smoke an English blend, for example, you know it's an English — Latakia just has such a prominent flavor. Likewise, when you smoke a Navy blend, you know it's a Navy. The Virginia/Perique, however, is a much more subtle, nuanced sensation. And I think you also get that with this cigar. If someone wasn't told that there was pipe tobacco in Bayou no. 32, as a cigar consumer, they would probably smoke it regardless. They would note that the nuances are different and the flavor is unique, but I don't know that they would quickly identify that as being a pipe tobacco experience.
[J.R.]: Right. I agree. Bayou No. 32 has a nice pop of sweetness to the flavor profile and it's also got some spicy and fruity notes. I also do get that umami or meaty quality. I think that part of that is being driven by the pipe tobacco portion, but I also think that you've just done an excellent job of putting together a filler blend that accentuates and carries those flavors.
[S.S.]: As I've said before, when they pick a StillWell Star cigar, I want the pipe guys to have a unique experience. I want them to go, "Ah, yes, I get the Virginias, I get the Perique. I can pick up that this is a Va/Per." But another interesting thing about this cigar is that it starts off as mild as the Aromatic No.1, but by the time you get to the end of the cigar, the strength really builds up. Of the four expressions, this is the one that actually smokes the strongest at the back end. It's also the cigar that I believe is the highest in nicotine content, and is the one that you get the most spice out of in the end. But weirdly enough, I think it's also the most subtle flavor wise of the four. It's the one that has the greatest transition from initial light to finally being put in the ashtray. It's a really unique experience.
[J.R.]: That's interesting because I definitely think that the buildup in this cigar is sort of analogous to the reason that so many people enjoy Virginia/Perique tobaccos — they do start out very subtle, but the flavor and strength build and develop throughout the bowl. And Bayou No. 32 delivers that same sort of sensation in a cigar and in a very amplified way.
[S.S.]: Again, going back to the initial intent, I wanted to bring that pipe tobacco experience to the cigar smoker. So you needed to have that transition from the smooth mellow beginning to the much more zesty, poppy, spicy finish. And for consumers, I highly recommend you give it the Bayou No.32 a try.
[J.R.]: Absolutely. If you are a fan of Virginia/Perique tobaccos in the pipe; if you're a fan of cigars that have a lot of journey to them, from where they start to where they arrive towards the end; if you are a fan of pipes and cigars, both; I think that there's a lot to love about the Bayou No. 32 for many different kinds of of tobacco aficionados. Find Bayou No. 32 and the rest of the StillWell Star line available now at Smokingpipes.com.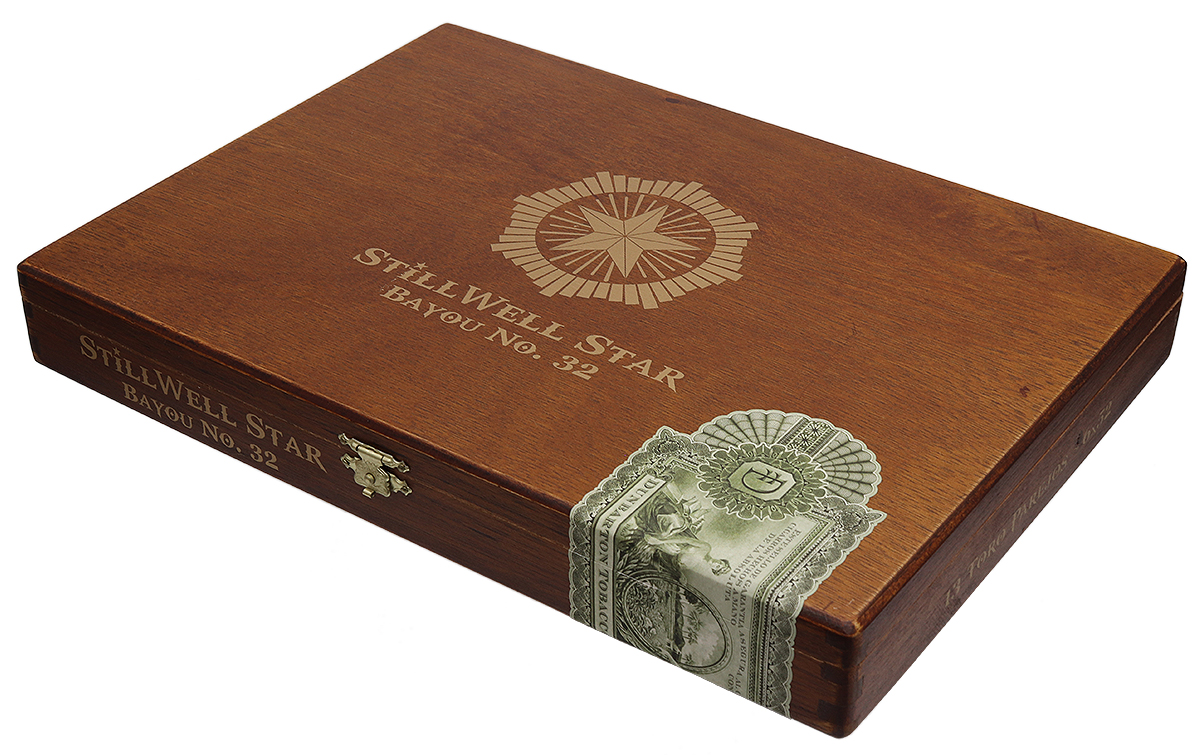 You may also enjoy: