Black Label & BLK WKS Cigars
Produced at the boutique Oveja Negra factory in Nicaragua, Black Label Trading Company and Black Works Studios are the brainchildren of American visual artist and adventure traveler James Brown. From cultivation and blending to artwork and marketing, James controls the entire cigarmaking process for each of his brands, ensuring 100% quality from seed to ash. With a cap on the number of cigars produced daily, his small batch approach likewise affords the Oveja Negra team the chance to flex their creative muscles and experiment, without ever sacrificing quality.
Following this approach, James has already ushered in a new range of critically acclaimed standards, but he continues to push the boundaries by releasing limited edition fan-favorites every season, plus spectacular limited production cigars throughout the year. Today we're taking a closer look at those limited edition and limited production series, spanning both the Black Label Trading Co. and BLK WKS Studio brands. Because production numbers average only 500 boxes for each size, you don't want to miss these select smokes.
Below you can find an overview of some of James Brown's most recent releases, as well as some of our favorite sticks from both Black Label Trading Co. and Black Works Studios.
Black Label Morphine 2018
Black Label's Morphine 2018 commemorates the fifth anniversary of the seasonal Morphine line, featuring a bold San Andres maduro wrapper with a Nicaraguan habano binder and fillers from Nicaragua. James Brown describes this stick as "big, bold, and badass... unique and out of the box when it comes to flavor profile." It certainly lives up to that description, offering loads of complexity and nuanced layers. Available in Corona (5.5x42) and Short Robusto (4.5x50) vitolas. Only 450 boxes produced of each size.
BLK WKS Studio Boondock Saint 2018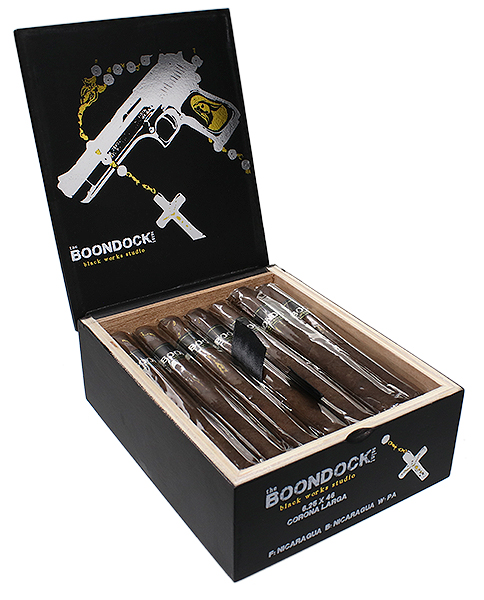 Inspired by the cult film classic of the same name, Black Works Studio's Boondock Saints was first released last year and was instantly met with critical acclaim. The 2018 edition features a Pennsylvanian broadleaf wrapper, with a Nicaraguan habano binder and fillers from Nicaragua, Pennsylvania, and Connecticut, resulting in what many are calling the perfectly balanced cigar. Redolent with notes of anise, clove, earth, cocoa, and dark fruits, it's a delightfully nuanced and complex smoke. Available in Corona Larga (5.25x46) and Robusto (5.25x50) vitolas. Only 500 boxes produced of each size.
BLK WKS Studio Sindustry 2018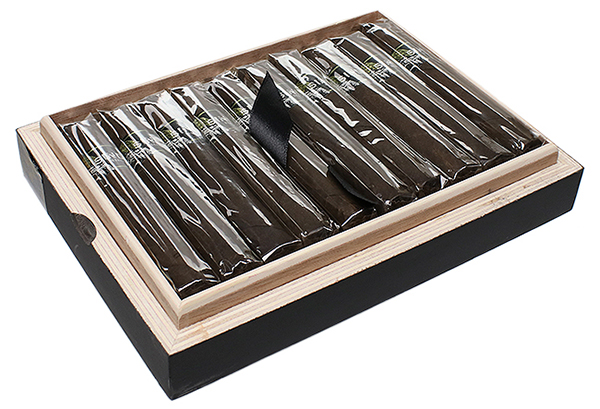 One of James Brown's personal favorites, Black Works Studio's Sindustry 2018 features a bold Mexican San Andres maduro wrapper with a Nicaraguan habano binder and fillers from Nicaragua, resulting in what he calls "the perfect balance between strength and flavor." Notes of malty cocoa, spicy pepper, and sweet dried fruits dance atop a backdrop of woody cedar and earth, and like previous editions, it features a closed foot and a rabito cap. Available in classic Robusto (5x50) vitola; Lancero and Toro sizes have already sold out. Only 500 boxes of each size were produced.
BLK WKS Studio
Killer Bee
4.5" x 46

Began as exclusive event cigar

Limited small batch production

Ecuadorian maduro wrapper

Connecticut linear capa with closed foot

Offers notes of woody earth, cocoa, citrus, and black pepper

Medium to full profile
Any Black Label Trading Co. or Black Works Studio fans out there? Feel free to share your thoughts and experiences in the comments section below!
You may also enjoy: