How To Be A Pipe Smoker: 5 Ways To Accessorize In Style
While the pipes that make up your rotation certainly say a lot about your style, the accessories you use can also be statements. That said, there's a lot to think about; you have to balance practicality with aesthetics, functionality with design — they also need to be fairly accessible price wise, as well. To help you out a bit, here are five of our favorite accessories to help you smoke in style.
1. Joseph Rodgers Pipe Knife ($17.95 - $62.10)
One of the few items I'll find in my pocket at all times, the Joseph Rodgers Pipe Knife (especially one from the Gentleman's line, with brushed stainless steel blade brass caps, and done up in exotic wood) is a simple yet sophisticated looking pipe tool. It's also my exclusive pipe tamper, so it gets a lot of use, and thus has plenty of opportunity to dazzle and awe my compatriot pipe smokers.
buy now
2. Blitz Pipe Cleaners ($3.20 / 80ct pack)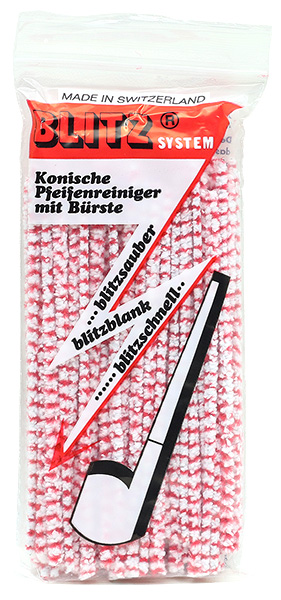 At a whopping $0.04 per cleaner, the Blitz pipe cleaner is twice as expensive as your B.J. Long cleaner. They may even be twice as good; I've been using them exclusively since October of 2015 and I've found — maybe — two duds. They look sharper than other boring white pipe cleaners too, and looking sharp is part of the pipe smoker's aesthetic. You'll be especially so when...
buy now
3. Claudio Albieri Pipe Cleaner Holder ($11.00)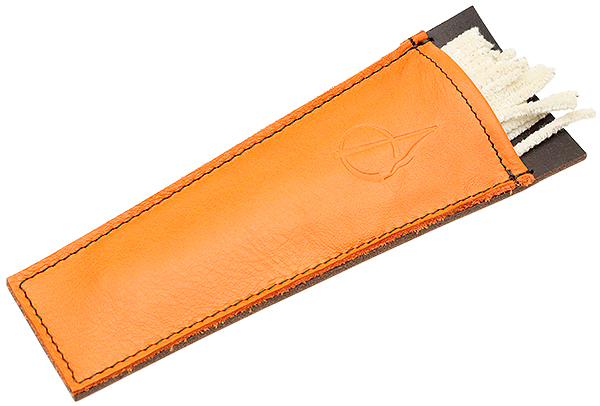 ...you're sporting your pipe cleaners around in of these. I've been using an Albieri pipe cleaner holder for two years — I've got more than a few now — and I can't imagine going back to a life without one. In fact, I won't. I just won't do it. Sure, there's nothing wrong with throwing a cheap plastic bag of pipe cleaners into a briefcase or pipe bag, but a leather holster (one that holds a pretty decent grip of cleaners, mind you) is far more civilized.
buy now
4. Kiribi Kabuto ($72.00-$108.00)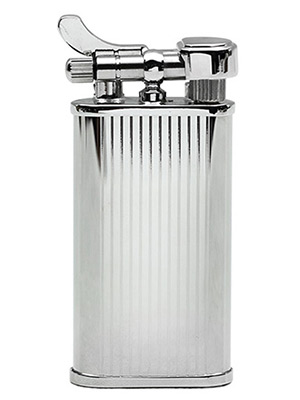 While perhaps not the best choice for windy conditions, Kiribi's Kabuto is an excellent line of pipe lighters. They feature a dual, soft flame design that's gentle on your pipe, as well as a sturdy brass, steel, and nickel construction for added resilience. What's more, the Kabuto is available in a range of striking finishes — like wrapped white or black leather, silky matte, or bright brushed silver. And all at a pretty accessible price.
buy now
5. Savinelli Magic Cloth ($21.60)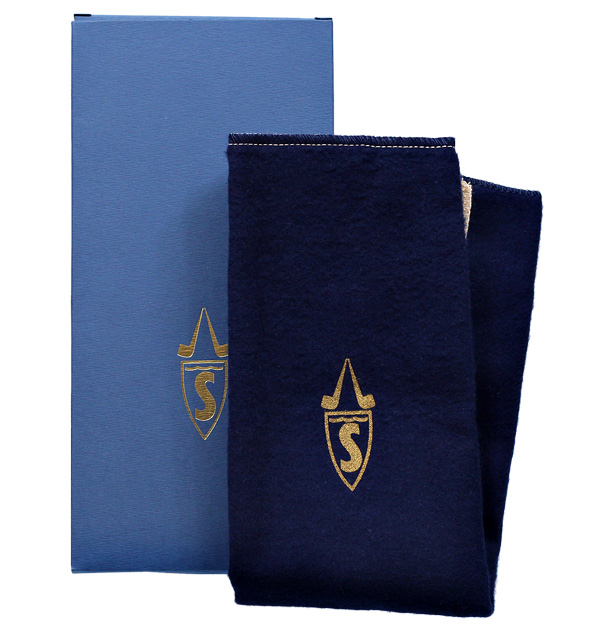 Nothing says you're dead serious about the condition of your pipe like whipping out a polishing cloth after a smoke. Besides, making regular use of one just makes for a good pipe maintenance habit; a good wipe while the pipe is still warm will keep a smooth piece of briar looking lustrous practically indefinitely.
buy now
So there you have it: five of our favorite pipe smoking accouterments to help you accessorize in style. With these five accessories in your rotation, you'll not only look dashing and classy among fellow smokers, but you'll be able to better take care of your briars and meers. Have any favorite accessories of your own? Feel free to share your experiences with us in the comments section below.