Tasting Notes: Mac Baren HH Vintage Syrian
January 23, 2018 by
Adam O'Neill
in
Tobacco Talk
In this Tasting Notes video, Shane reviews Mac Baren's HH Vintage Syrian, a rich English blend of smooth Syrian Latakia, spicy Turkish, Virginias, and a pinch of Kentucky.
Don't forget to leave a review on the site, if you've already tried it, or post a comment below.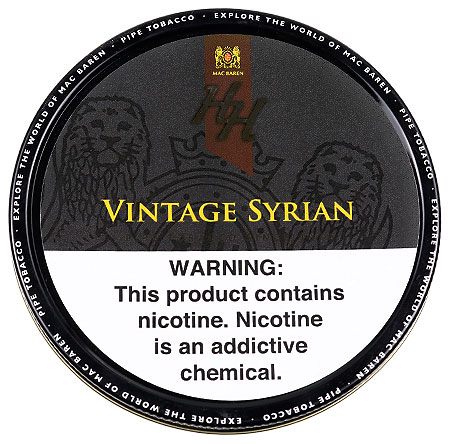 "The first of Mac Baren's HH blends, Vintage Syrian is a smooth but powerful mixture of Syrian Latakia, Turkish Oriental, Virginias from three continents and dark fired Kentucky. This complex blend provides a smokey taste, rich in natural tobacco flavor."