Tasting Notes: W.O. Larsen Old Fashioned
On this episode of Tasting Notes, Shane revisits an old Danish mixture he hasn't smoked in years: W.O. Larsen's Old Fashioned. Perfect for the holidays, Old Fashioned is a traditional blend of Virginias and Burleys with a full, natural tobacco flavor, topped with subtle notes of maple and chocolate. Whether you're an aromatic smoker, a Virginia purist, or a lover of Danish mixtures, you can't go wrong with Old Fashioned in your cellar. See the video above for Shane's full review, and don't forget to leave your own thoughts in the comments section below.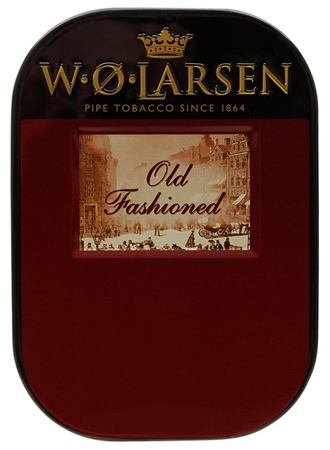 Old Fashioned by Larsen is a blend of Virginia and Burley leaf that has been selected from the best tobacco fields in the world. No effort has been spared as one part of the blend has been pressed into cakes and aged, while the other part is finished in different cuts. Finally the different parts are blended and top-flavored by hand.
You may also enjoy: