Tasting Notes: Chacom No. One
Welcome back to another episode of Tasting Notes. In this installment, I take a closer look at Chacom's #1 blend, which features Virginia, Black Cavendish, and Oriental tobaccos sprinkled with a touch of Latakia. Marketed as the perfect all-day English blend, it's mild to medium in strength and doesn't require a lot of maintenance or attention. It's quite mild on the Latakia front and would be a great recommendation to anyone looking for an occasional English blend to add to their rotation. Moreover, it actually offers a surprising amount of complexity and nuance, with notes ranging from toasted rye bread to a curious fig-like spice. Make sure to watch the video for my full review, or check out this great English blend on the site.
Anyone tried Chacom's #1 blend yet? Feel free to share your thoughts and experiences in the comments below.
Note: The following transcription has been edited for clarity and brevity.
[Shane Ireland]: Today I am continuing my quest to smoke through and review all the newly added Chacom mixtures. I started with #4 because that's the Virginia/Perique flake and the one that I was most excited about trying, since I'd tried it before in another market before a couple years ago and have waiting anxiously for it to be available in the U.S. again.
Today I am going back to the beginning of the list with Chacom #1. Number 1 is the English mixture out of the four of them. It's marketed as being a mild, medium, all-day sort of English mixture. And my friend Antoine at Chacom recommended this one to me as well. He knows that I'm not a heavy Latakia or English smoker, but this is something he wanted to be a really accessible, true, all-day Latakia mixture for those who don't regularly smoke English blends.
Components & Tin Note
As for as components go, this is pretty straight forward: Virginias, Orientasl, a little bit of Black Cavendish, and a modest portion of Latakia. It's definitely not a Latakia bomb. On the tin note, the Latakia is very much in the background; it's very subtle. As far as percentages, I would be really surprised to learn that this was much higher than, say, the ten percent range. There's a decent amount of dark leaf in here, but that could also be the Black Cavendish. But in the tin note, I'm not getting a ton of campfire; I'm not getting a ton of woodiness. I'm getting a lot more sweetness, a lot more dark fruits.
The tin note itself, is really interesting. It's maybe slightly floral, with almost like a rose water thing kind of going on. There's a little bit of that incense-like quality for sure, but mostly I'm getting bread-y and sweet kind of notes mixed with something a little more interesting, a little more exotic. So, as something that's marketed as a medium all-day, general purpose English mixture, the tin notes suggest up front that it's actually pretty complex. It's not a real heavy smoke bomb, with the sort of typical, campfire, heavy Balkan or English notes. And for me, that's really promising. If you've heard me talk about Latakia mixtures before, I've often said that they're not something I smoke regularly. Maybe a couple times a year, I'll get into a little kick, and typically I look for stuff that's a little more Oriental forward, a little more complex, and less heavy-hitting and sort of monochromatic, one dimensional.
Cut & Moisture Content
The cut's really beautiful. I think that the moisture content right out of the tin is perfect. I don't recommend any drying time at all for this one, actually. Especially because its base of Orientals, primarily Orientals and Virginia, is at the perfect moisture content. So if you press this together, you'll notice that it sticks a little bit. And given how much it sticks together, I would typically suggest a little bit of drying time here, but again, I said the same thing I think for Chacom #4. This one for me, right out of the tin, is very complex and nuanced. And when I gave it more drying time, I noticed that I lost a little bit of that complexity and nuance. So, definitely a personal preference but I recommend smoking straight out of the tin; it behaves really well.
Flavor, Strength, & Body
In the beginning of the bowl, the first thing I noticed is this really elegant balance of sweet and savory flavors. So I don't typically find a ton of underlying sweetness, maybe a little bit of supporting sweetness, in English mixtures. But with Chacom's #1, probably my favorite characteristic about this blend is the dance between the sweet and savory notes. Some of the dark fruit does come through in the smoke, but it's more like, raspberry jam, or raspberry preserves. Maybe a little bit of black currant; something even a little fig-y. It's not like Perique, but it's kind of along those lines, offering notes of plum and fig.
The bread-y quality is less like sweet bread or sour dough and more like rye, or rye toast. You know, in some rye-based whiskeys, I'll often find notes of dill and a couple of other greener, greener notes, but there's also a good bit of spice. There's that incense-like quality that's common to a lot of Latakia and Oriental mixtures. And I've described Cyprian Latakia-based blends as being sort of nondescript, almost always having a woody character to them. That's sort of close to the earthy notes that you can get in some of these mixtures as well. This one, however, reminds me of an apple-wood smoked kind of a note, or like the oakiness that you find in an aged whiskey.
Strength wise, this is definitely mild to medium, maybe a little closer to medium. Flavor wise, though, it's actually maybe medium plus. There's certainly a lot going on. I can easily settle into this and focus on it and, and come up with just an endless array of nuance and pick out all the different things that I'm tasting. It's really complex, really enjoyable. But it's also solid, comfortable, exactly what you'd expect from an all-day smoke. So for me personally, as an occasional Latakia smoker, this is about the perfect crossover mixture. There are a lot of blends that I've recommended for that purpose in the past, but I think Chacom #1 is my new go-to for that archetype, that perfect medium English.
And again, I would say that for guys who are typically turned off by an overwhelming amount of Latakia, if you try this you might be swayed, you know what I mean? You might find your perfect English mixture for the colder months or rainy days. It is not cold in South Carolina right now, but it is pretty rainy. So high humidity, high temperature, and actually I'm enjoying this quite a bit, even though typically I don't regularly smoke these types of blends this time of the year.
As the bowl progresses, A lot of the complexities sort of settle down and you end up with this solid, sweet, savory, and slightly spicy flavor that just fades into the background elegantly. It's really easy to sit back and enjoy this one, but you can also focus on it and discern a lot of nuance. But aside from the sweet and savory character, the dark fruit notes that I'm getting here are really surprising. It's the kind of stuff that I more typically associate with darker Virginias or Perique, but I'm still kind of blown away at those sort of raspberry jam and fig preserve-like notes. It's just really engaging, interesting, and well put together. Definitely deserving of a shot for sure.
Aging Potential
I think this blend would do well in a variety of chamber sizes and materials even. This would be great in a clay pipe, great in a Meerschaum; so definitely give it a shot. I also think that, as far as Latakia blends go, this one, because it is on the more mild side, and because the character of the Virginias and the Orientals is a little bit more forward than the Latakia itself, this one is bound to age elegantly, up to around the 20 year mark. Even then, it probably would be just as enjoyable, but I think somewhere in the two to five years range, this is going to be an excellent smoke.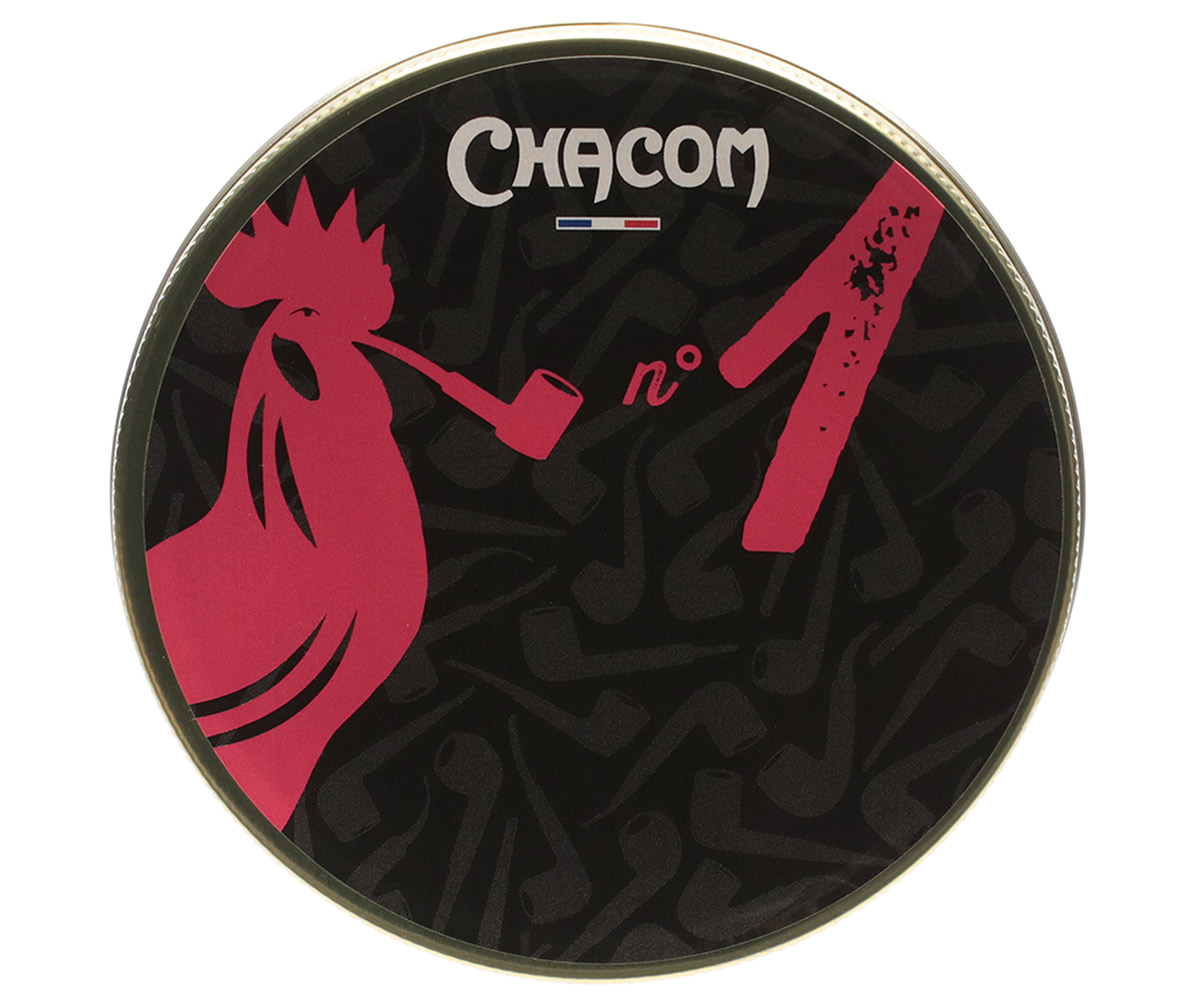 You may also enjoy: