The Mystery of Balkan Blends
A number of terms used in our hobby represent slippery concepts. Cavendish, for example, isn't a type of tobacco so much as a process, and discussions centering on the topic can veer into confusion when different participants adhere to different interpretations. Latakia has its problems as well. It is made from Oriental leaf, but once smoke cured we call it Latakia, and again a process is responsible for what is typically identified as a different product. American tobacco was, from a European perspective, anything with aromatic toppings, at least until recent history. English tobacco is, for many, anything with Latakia in it, while for others, English tobaccos are any blends without flavorings, a result of English purity laws. The terminology we use is interpreted widely.
One particularly difficult term is Balkan. It's a word that seems to have evolved as a descriptor for blends similar in components and flavor to the famous Balkan Sobranie that was so enormously popular up to a generation ago. That tobacco was among the first of the Unobtainiums — those discontinued tobaccos so respected that enthusiasts tirelessly pursue any tins that may emerge from the realm of implausibility. We've seen what happens with discontinued tobaccos; like anything that becomes rare, their reputations rise, sometimes reaching mythic stature. Such was the original Balkan Sobranie, and it's not unlikely that tobaccos of similar properties and flavor profiles might be compared to it. Many sought to find similar tobaccos, and it seems a reasonable hypothesis that those tobaccos might be referred to as Balkan.
However, if that was the origin of the term as we now use it, it has evolved somehow into multiple meanings. Many refer to a Balkan as a blend that is predominantly Latakia, while others define a Balkan as a blend dominated by Orientals. Both are right, since Latakia is Oriental, but that adds unnecessary complication.
Many refer to a Balkan as a blend that is predominantly Latakia, while others define a Balkan as a blend dominated by Orientals
The Origin of Balkan Blends
While the term Balkan for tobacco blends seems likely to have come from Balkan Sobranie, the region in which Oriental tobaccos are grown is responsible for the original term: the Balkans in Southeast Europe. In fact, Southeast Europe is considered a more accurate identifier for the region. But that area itself is as difficult to define as are Balkan blends. The place is almost a peninsula and was named sometime in the early 1800s after a mountain range in what is now the Republic of Bulgaria. To its west is the Adriatic Sea, south is the Ionian Sea, and to the east are the Aegean Sea and Black Sea. The Northern border is vaguely undefinable; it's made up of a series of rivers, including the Danube.
The Balkan states include Montenegro, Herzegovina, North Macedonia, Albania, Greece, Turkey, Bulgaria, Romania, and Kosovo, with a couple of countries excluded by political definitions. The region has been in almost perpetual turmoil because of competing economic, cultural, military, and religious factions. Those pressures contribute to Oriental tobaccos and Latakia being unpredictable in availability. It's the region where that leaf is grown, and it cannot provide secure consistency of production.
What is a Balkan Blend?
Aside from the difficulty of the geographic area from which some of their components originate, it's also difficult to find a unifying principle for the definition of Balkan blends. "As with all things pipe tobacco," says Jeremy Reeves, head blender at Cornell & Diehl, "and because pipe tobacco manufacturers, and pipe smokers are really this small group, there are not a lot of delineated, defined terms such as with, say, liquor, where you can't call something Bourbon unless it's 51 percent or more corn. And it has to be three years old. It goes through these checks and requirements, and if you've used the term 'bourbon' and it doesn't conform to regulations, you can get into trouble. It's not the same way for pipe tobacco. So we call things Black Cavendish and every manufacturer achieves that Black Cavendish differently. There's no defined terminology or defined approach."
Jeremy suspects that when Latakia blends began to be referred to as English, it was probable that smokers associated them with Dunhill blends, the majority of which contained Latakia. "At some point it went from being a way to describe tobacco specifically from England, or tobaccos that followed the English purity laws, to describing virtually any blend that had Latakia in it."
In a similar association of concepts, Balkan blends have changed in meaning, defying universally accepted definitions. "I think that traditionally, the term Balkan was to imply a heavier focus on the Oriental component than do English blends," says Jeremy, "which emphasize first Virginia, then Latakia, then Oriental. A Balkan blend favors either Virginia, then Oriental, then Latakia, or in some cases may favor Oriental, then Virginia, then Latakia."
Balkan blends have changed in meaning, defying universally accepted definitions
A table of primary components may be helpful:
English components

(in order of blending emphasis)

English components

(in alternate order of blending emphasis)

Balkan components

(in order of blending emphasis)

Balkan components

(in alternate order of blending emphasis)

Virginia
Latakia
Virginia
Oriental
Latakia
Virginia
Oriental
Virginia
Oriental
Oriental
Latakia
Latakia
Many have inferred that Balkans are mixtures particularly heavy in Latakia. "But the old traditional term for the Balkan blends, it was called Balkan because it contained more of the Oriental component, the more traditional sun-cured Oriental component, than Latakia. Presumably because while there may have been Latakia in the Balkans they didn't have as easy access to it. It was an imported thing. Whereas Oriental-type tobaccos grow all through that region."
It isn't only we smokers who have muddied the terminology over time; manufacturers have their own definitions, and some blends from each category have been grandfathered. "I think you'll find that a lot of blends that use the term Balkan," says Jeremy, "aren't properly titled by the old recipe. But there, again, like I said, there are no actual rules about any of this. It's just terminology that has been reinterpreted, misinterpreted, dis-interpreted, for a long time."
It's also difficult to identify Balkans by ingredient, which may be listed on a tin, but not necessarily in order of volume. Specific recipes aren't often made public.
How Balkan Blends are Made
In terms of more traditional interpretations, let's say that a Balkan is an English blend with an emphasis on Orientals. The art of the blender is in nuance and balance. One guideline, says Jeremy, is that "a little Latakia goes quite a long way. If you're trying to emphasize the flavor of the Oriental, and allow the unfire-cured Oriental components to take up more of the flavor real estate, you're going to have to dial back on your Latakia usage because Oriental tends to be rather delicate in flavor. And even the most pronounced Orientals will just slide right under the flavor of Latakia quite easily because they share common ground, Latakia being an Oriental but having been fire-cured. So there's a lot of flavor similarities that they share. And then the Latakia just has that powerful smokey overtone. So, if you really don't dial back the Latakia it's very easy to lose the Orientals. I find that the Oriental flavor hides underneath or even emphasizes Latakia flavor."
even the most pronounced Orientals will just slide right under the flavor of Latakia
It seems that Latakia is the bully of the Orientals. Overbearing, dominant, and downright loud in comparison to its brethren. "A very little bit of it can go a long way. And that can be true of some other Orientals, but not to the degree that Latakia can. One or two percent Latakia in a blend is enough of a presence in the flavor that, as we've seen with Robert Lewis' Tree Mixture, there'll just be this ongoing argument about whether or not there is Latakia in the blend. But the argument wouldn't even be necessary if it weren't for the fact that there absolutely is some Latakia in the blend. It's just so small, it's just so slight that some people pick it up and some people don't. So, I always start with the Virginias, and then the Oriental. The reason for that approach is because when you find the balance that you want between those two tobaccos, then it's really easy to figure out how much Latakia is too much."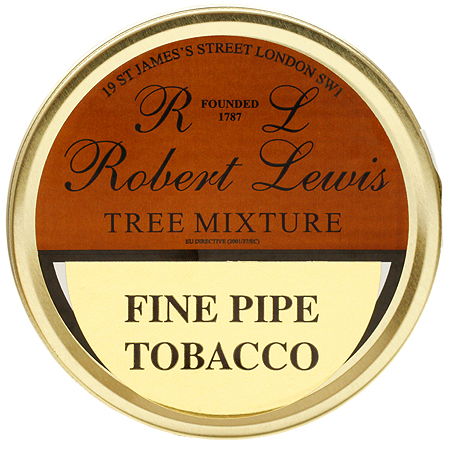 With a base of Virginias, typically balanced between Red and Bright Virginias, Jeremy then incorporates the Orientals and balances the new combination. "When those really sing well together, I then start playing with proportions of Latakia." He finds the lowest Latakia content at the edge of being unsatisfying, and then finds the highest content where the Latakia becomes overpowering in the presence of the Oriental leaf.
"Orientals don't have a lot of overt strength and they interact more with your sinuses and with your sense of smell than they do with parts of your tongue. You will notice Oriental more in your olfactory sense, and in your sinuses you will feel the presence of them more than you will taste them in a blend. Now, if you're smoking them straight it's easier to pick up on the sweetness that they offer. And they will activate the middle and back parts of your tongue with some light nuttiness. They carry a lot of really interesting green tea and lemon and cardamom and those kinds of flavors. But you'll notice that so much of that flavor really seems to reside in your sinuses, that it really activates there."
However, neither the Latakia nor the Orientals provide much in the way of nicotine satisfaction, which is why the Virginias are so important and necessarily prominent in a Balkan blend. "The majority of the nicotine strength of the blend is from the Reds and then from the Brights, with the Oriental and Latakia trailing far behind." Because of the Oriental-forward flavor profile, a Balkan blend will not be a high-nicotine smoke. "It would be very, very difficult to make a really strong Balkan blend."
Because of the Oriental-forward flavor profile, a Balkan blend will not be a high-nicotine smoke
Another consideration is sugar content, which in a Balkan will be provided mainly by the Virginias, though Orientals also contain significant sugars. "When you've got a lot of sweetness, that's a lot of activation of the tip of your tongue, and a lot of acidity in the smoke that can lead to tongue bite." If a blend were made just of Virginia and Oriental with no other components, it would be a very tasty smoke, but one that requires babying and slow sipping for mouth comfort. Because Latakia has been smoked over a smoldering fire for months, it burns easily without much heat and reduces the blend's potential tongue bite. "It delivers the whole, well-rounded flavor with a lower base note, much, much lower even than the mahogany or Red Virginia is that you might be using.
"It draws some sensory interests to the middle and to the back of your palate, so you don't find the smoke focusing entirely on the tip of your tongue. And it also helps to soften the feel of the smoke and cool the overall rate of burn of your pipe. When we say something burns cool, what we really mean is that it burns easily. So, it doesn't have to be so hot to be consumed."
Another consideration in blending Balkan blends, then, is whether the components work to draw flavor interest away from the nose and the tip of the tongue and further back into the palate for a more balanced smoke.
One option for the blender is to use Cavendish, which will have little effect on the flavor but will contribute to the fullness and balance of the blend. "It's like building a soup or a sauce in a roux," says Jeremy. "That thickness that allows for a lot of complex flavors to fill your palate and stick to your palate so that you can actually access them. You could use dark-fired, and add a little bit of a smoky flavor, and a little bit more nicotine as well. But, with dark-fired as with Latakia, it's not going to take very much before you start infringing on the ability of the smoker to detect all the things that the Oriental component is adding to the blend. So, you would want to exercise restraint there too."
Burley may be utilized as well. "Dark Burley will add a bass tone to the choir without impacting the overall impression of the choir too much. Or you could add white Burley and help with the nicotine. But, the white Burley is not going to really help diminish the way that the Virginias and the Orientals are going to focus on the tip of your tongue. And that the Orientals are going to focus really heavily on your sinuses. So, that white Burley on its own isn't going to do much more than maybe draw the focus back to the very middle of your tongue. But, you're not going to get a lot of activation of the back of your palate." Blenders have a lot to think about and to balance as they develop a Balkan blend.
Examples of Balkan Blends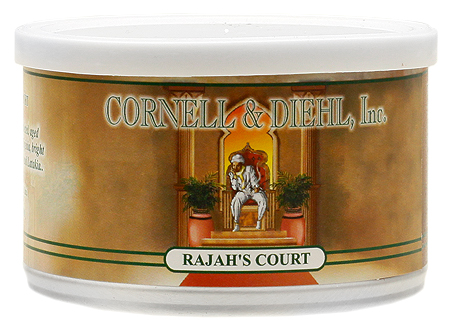 In the Cornell & Diehl line of tobaccos, a good example of a Balkan mixture is Rajah's Court, which leans more heavily into the Oriental component than it does the Latakia. "By the traditional definition of a Balkan mixture, as I understand it, Rajah's Court falls right in it. Virginia, then Oriental, then Latakia."
Another blend is Vieux Carré. Some might protest that inclusion because it has Scotch that has been added to the mixture. Not Scotch flavoring, but real Scotch that is 40 percent alcohol, though all of the alcohol of course dissipates. "What is left over after your alcohol leaves is, basically, a little bit of the peatiness that helps to add to the flavor of the Latakia without adding more Latakia. So, it helps to bridge the gap a little bit between the Latakia and the Oriental. I think that it helps to prevent the Latakia from totally burying the Oriental. But, it also helps to bolster the smokiness of the Latakia since we're using so little of it. I've heard people say, 'Oh, that's an aromatic.' And it's definitely not. We've poured a very, very small amount of real Islay scotch out of a bottle, not a flavoring composite or something. And once the alcohol is gone, you're just left with a little bit more smokiness." That aspect means that less Latakia is needed, and therefore is less likely to overpower the Oriental, bringing the focus of the flavor back to the Virginias and the Oriental."
The blending of Balkans is a delicate affair, one requiring the exquisite balance of components lest any single element overpower the rest. As for the definition of a Balkan blend, that's still open to interpretation, but traditionally, it's simply a Latakia blend with an emphasis on the Oriental rather than on the Latakia. It may sound simple, but blending is an artform requiring a complex choreography of elements working in just the right way with each other. Those who gravitate to Balkans are tuned to the nuances of Orientals and their sweet, spicy, and subtle flavors. Those flavors don't register without skillful blending, however, and in the real world, we're less concerned with classification than with how much we enjoy these blends and relish their delicious attributes.
traditionally, it's simply a Latakia blend with an emphasis on the Oriental rather than on the Latakia
You may also enjoy: