Unwept, Unhonor'd & Unsung: Part Two
November 27, 2015 by
Andrew Wike
in
Tobacco Talk
We talk a lot about new tobacco releases and our own most loved and smoked blends. We write about them in articles. We conduct reviews and hold group discussions. We even offer some suggested pairings to go along with these sought-after mixtures. But what we don't talk about are those tobaccos that just fly under the radar, those unappreciated mixtures that are, for one reason or another, simply ignored. A few months ago, we shared some of our own thoughts on a few of these underrated blends, but that list was anything but exhaustive. Here are a few more for your consideration.
Westmorland Mixture by Samuel Gawith (Josh)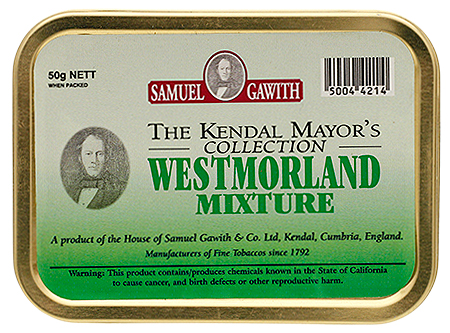 I'll admit it: Westmorland Mixture is an offbeat blend. Virginias are combined with Cavendish and a bit of Latakia, then topped with Tonquin Bean to produce what many have deemed a bizarre smoking mixture. When the Samuel Gawith tobaccos were discontinued in bulk and we could only sell what we had on hand, Westmorland was the last to go. In fact, it remained available for at least a year after more popular tobaccos, such a Full Virginia Flake, had disappeared. That is a pity. While some have been put off by the oddness of the blend, I prefer to think of this mixture as a cult classic. It's not for everyone. But it manages to hit all the right notes for me: sweet, earthy, and ever so slightly smoky. And in the midst of those darker flavors, emerges an unexpected note of vanilla. It's a bit like sipping a cream soda while smoking Squadron Leader.
Navy Mixture by Mac Baren (Ted)
So unpopular it was discontinued, officially, in the winter of 2013, if you like Navy Flake there's really no reason you shouldn't also have liked Navy Mixture. I've a reliable source that's said the two blends are one in the same; think of Navy Mixture as the ready-rubbed version of Navy Flake. Except I think Navy Mixture is better. There are so many types of differently cut tobacco in the tin, so many varieties of tobacco that make up the mixture (34 according to Mac Baren), that the blend is really spectacular carefully layered in the pipe's bowl: grab a load from the tin and then pack golden Burleys and ribbon cut Virginia in the bottom of the bowl, stuff Virginia flakes in the middle, and top the whole thing off with unsweetened black Cavendish. Again, the blend never sold well so it's probably not hard to come by an aged tin (certainly it won't go for the kind of money that other more popular discontinued blends sell for) if you've a mind to find it. Otherwise, really, Navy Flake, in case you haven't tried it, is quite good.
Mayor's Chocolate Flake by Samuel Gawith (Adam)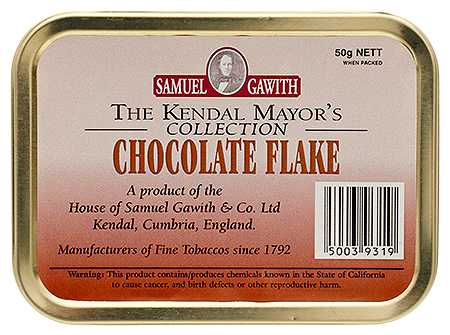 Underrated and contentious is how I'd sum up reactions to this blend, with most smokers who try it either loving it or deeply, passionately hating it. In either case, it's Mayor's Chocolate's cousin — Bob's Chocolate Flake — that usually garners the most attention, and praise. For me though, it's the perfect marriage of components, ratios and toppings in Samuel Gawith's offering that make it the superior blend. With a deeper cocoa note, compared to Bob's milk chocolate, perfectly supplementing the sweetness from the Virginias, the creamy texture of the Latakia and the nutty and earthy richness of the Burley make this an incredibly complex and pleasing smoke. Personally, I like the taste of the milder Lakeland blends, but those who detest it might find Mayor's Chocolate to be pleasantly lacking in that department.
Pennington Gap by Cornell & Diehl (Special Guest Jeremy Reeves of C&D)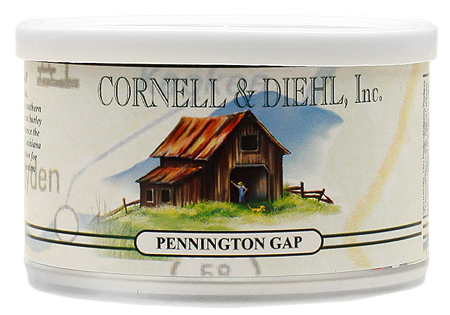 If you like cube-cut Burley, Perique, and bourbon, then this one should be right up your alley. While there is a fair share of nicotine, the rich chocolaty Burleys and stewed "figgy" flavor of Perique is superbly smooth, and the top note of Kentucky bourbon gives it just the right kick. With both corncob pipes and Burley blends enjoying something of a renaissance, I have been surprised not to hear more people talking about this excellent, old fashioned cube-cut mixture. Fans of Jackknife Plug, Five O'clock Shadow, Carter Hall, or Burley in general, should definitely give this one a try.