Outside of the lighter, the cutter is a cigar smoker's most important tool, as the cap must be cut before the cigar is smokable. Sharpness and ease of use are paramount when selecting a cutter, and it's imperative that the chosen cutter starts and remains sharp over the course of its life. These essential features aren't exclusively relevant to any particular kind of cutter, but for each option considered, regardless of the style of cut it performs. To make this task easier, we at Smokingpipes have compiled a list of some of the best cutters available on site, across all three major styles — straight, V, and punch — and at a variety of prices to ensure that everyone finds a cutter that's right for them.
Straight Cut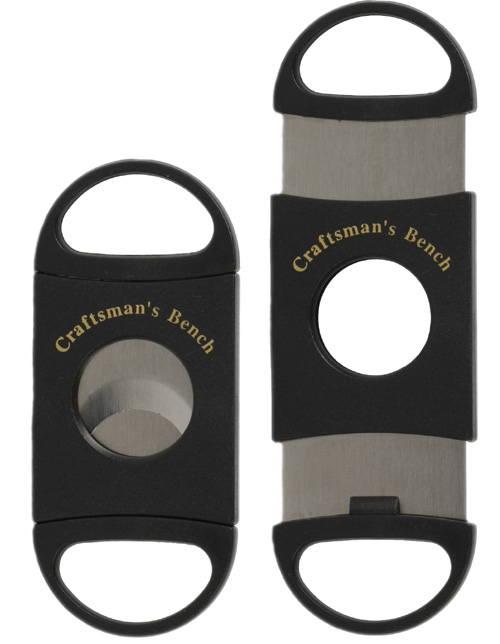 Though inexpensive, the Craftsman's Bench Double Blade Cutter is an exceptional performer, and one of the few inexpensive options available with two blades, a feature that keeps the cut clean and even. Despite its price, the blades here are extremely sharp and stay that way for a long time, making heavy use easy, and ensuring reliability whenever it's called upon.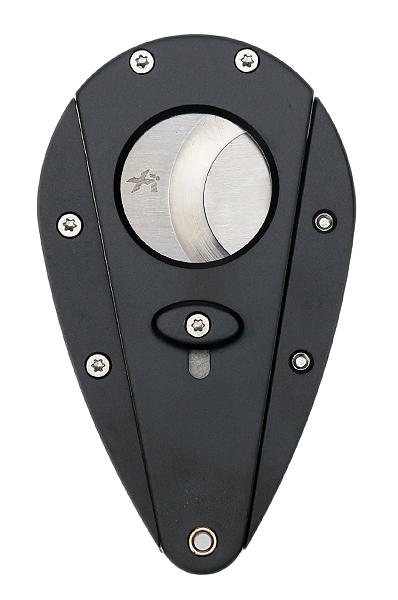 All of Xikar's guillotine-style cutters are exceptional, and the Xi combines their inherent functionality with all-metal construction and extremely sharp blades, all while maintaining a lightweight and sleek, easily portable build. This cutter also powers the blades via a spring-loaded, push-down retention system which is both robust and satisfying to use, and covered by Xikar's legendary lifetime warranty.
Eminently portable, with a sleek, flat profile, this cutter benefits from both S.T. Dupont's impeccable craftsmanship and high-quality materials. The result is a straight cutter that's both wickedly sharp and buttery smooth in its action, with the push-in separation style of the blades keeping the surface of the cutter clean and uncluttered. Like all Dupont accessories, this cutter benefits from the French company's celebrated sense of style and impeccable aesthetics.
V-Cutters
The no-frills V-cutter from Craftsman's Bench features a free-sliding design that's simple to use, with more than enough room in the finger wells to offer a solid gripping surface. The blade is craftsman sharp and can easily slice through a cap, and the inexpensive price means that it is well-suited to workhorse utility without fear of losing an investment-grade accessory.
Like all Xikar products, this V-cutter is covered by the brand's lifetime warranty, though its robust, all-metal construction means that it's built to last and offers a reassuring weight in hand. The blade is razor sharp, of course, and the smooth sliding action means that your cuts are even and easy to make, while the backing plate keeps cuts from going too deep and injuring the cigar.
A unique offering from the legendary S.T. Dupont, this cutter not only boasts a V-shaped blade, but also a double-bladed guillotine, making for a compact package that features dual utility. As with all Dupont products, this cutter showcases the French brand's acute attention to detail and aesthetics, the high-quality materials sure to make it as impressive a tool as it is a conversation starter.
Punch Cutters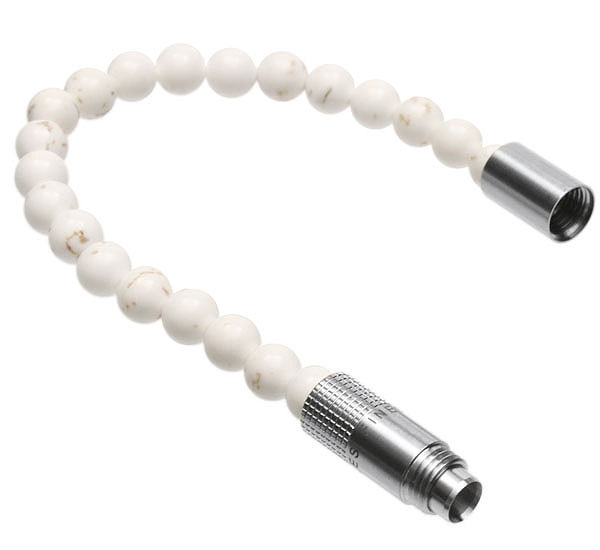 Both a fashion statement and a handy tool for cigar smoking, this is one of the most unique punch cutters available, with a design that sees the two sides screw into each other to complete the bracelet's loop and includes a tool to easily remove scrap tobacco. Sharp and handy, this is a punch that can be easily carried at all times and comes in many different color combinations, its beads connected with an elastic band to allow for a reliable fit around the wrist.
This pull-out style punch is easy to use and can be deployed quickly, and with its sharp circular blade, it should make quick work of any cap, while the excess tobacco is ejected as the cutter is closed. The small profile ensures ease of carry, with added functionality offered by its included keychain loop. This, like the other Xikar products in this list, come with the brand's renowned lifetime warranty, making for a cutter that can be used without worry.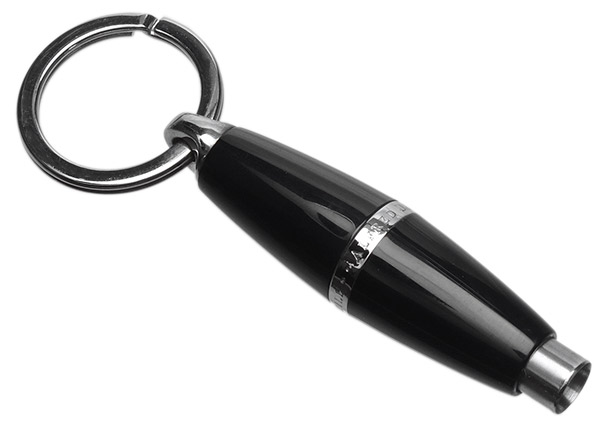 Dunhill's reputation for fine pipes is well established, though they're also highly-regarded for their line of high-quality cigar accessories, represented by this twist-style punch. Though the blade itself is metal, the housing around it twists, and the portion it recesses into while not in use is acrylic, providing a sleek look and a tasteful sheen. Its sharp blade makes cutting easy, and its keyring loop keeps it eminently portable, while twisting it closed neatly ejects any scrap tobacco.
Though it's a good place to start, this is not an exhaustive list by any means, as we feature an extensive selection of cutters on our
Cigar Accessories page
, with a wide variety of choices for those who may wish to peruse other options.
You may also enjoy: