Tasting Notes: Amphora Kentucky Blend
On this episode of Tasting Notes, Shane is joined by special guest Jeremy McKenna, president of Sutliff tobacco, to discuss the latest addition to the popular Amphora line: Kentucky Blend. Officially announced at this year's IPCPR show in Las Vegas, Amphora Kentucky Blend combines several varieties of dark-fired Kentucky with a little Virginia for added sweetness and balance. It's also hot-pressed and tumbled into easy-to-pack broken flakes, making this pouch tobacco even more convenient for a smoke on the go.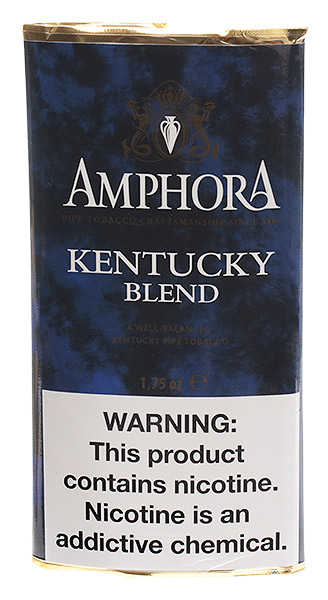 Components: Dark Fired Kentucky, Virginia
Cut: Broken Flake
If you're a fan of Amphora's blends, or dark-fired leaf in general, Kentucky Blend is definitely one to keep on your radar. Already tried it? Feel free to share your thoughts in the comments section below.
You may also enjoy: