Top 10 Best-Selling Virginia Blends
Updated for 2022. This article was originally published February 20, 2015. It has been updated to incorporate current data and edited to reflect product availability.
Celebrated for their natural, tangy sweetness and exceptional aging potential, Virginia tobaccos are among the most ubiquitous of all components; few blends would exist without Virginias. They combine wonderfully with other varietals, from Burley and Perique to Latakia and Orientals, and can stand easily on their own in pure Virginia pipe mixtures. They're also quite ancient, originating in the early 17th century; however, Virginias' characteristics have changed dramatically over the centuries.
Virginia leaf originated in the North American colonies in the 1600s when John Rolfe experimented with a Caribbean tobacco Nicotiana Tobacum, a sister plant to North America's Nicotiana Rustica varietal, bringing seeds of N. Tobacum from Trinidad and growing them in Virginian soil. At that time, Europeans had developed a taste for the sweetness of N. Tobacum, preferring it over the earthy, comparably more bitter flavor of N. Rustica, and Rolfe sought to capitalize on this preference to see if N. Tobacum could thrive not only in the Caribbean but in Virginia as well. And thrive it did, catalyzing further tobacco cultivation in the colonies to meet increasing demand from English pipe smokers. However, the Virginias of that day were still closer to what many today would consider light, slightly sweeter Burley. It wasn't until the early 19th century that innovations in curing would result in the leaf we identify as Virginias.
As desire for sweeter tobacco increased, farmers began experimenting with flue curing. Unlike the longer standing, air-curing process, which involves drying tobacco leaves in open air (and is still administered for Burley), flue curing uses indirect heat inside closed barns to dry the leaves. Such a process dries the tobacco at a quicker rate, thereby preserving much of the leaves' natural sugars and resulting in a more naturally sweet tobacco. Today's Virginias maintain this flue-curing technique, and the leaves can vary in shade and sugar content depending on how long they're left on the stalk and how quickly they're cured, creating numerous shades from Bright and Golden to Red, Orange, and Mahogany. Because Virginias are primarily defined by their curing process, they can be sourced from numerous regions beyond their historical origins, including Canada, Zimbabwe, and Brazil, as well as other areas of the United States, like North Carolina, but the name will always commemorate those first seeds planted by Rolfe in Virginian soil.
With such widespread use, the Virginia family of pipe tobacco is vast and endlessly explorable. To help with such exploration and future favorite discoveries, we've compiled a list of Smokingpipes' top 10 best-selling Virginia blends — those that primarily or entirely comprise Virginias and showcase the varietal's distinctive flavor profile.
Top 10 Best-Selling Virginia Pipe Tobaccos:
The Stokkebye tobacco tradition dates to 1855 when Erik Peter founded the family business in Denmark. Today, Erik Peter's great-grandson Erik Stokkebye continues the brand's four-generation legacy, offering pipes and pipe tobaccos for discerning smokers. One of only a few bulk offerings from Erik Stokkebye 4th Generation, Evening Flake is a traditional Virginia/Perique mixture that's hot-pressed for a week before being sliced into flakes.

Available in: Bulk
This is an amazing flake tobacco. Perfectly balanced. Not too sweet not too spicy. Just right. The flavors are perfect with a hint of caramel at the end. Recommend it. Bought 2 lbs. already. - Jason R., 5-star review at Smokingpipes.com
Components: Virginia, Perique
Cut: Flake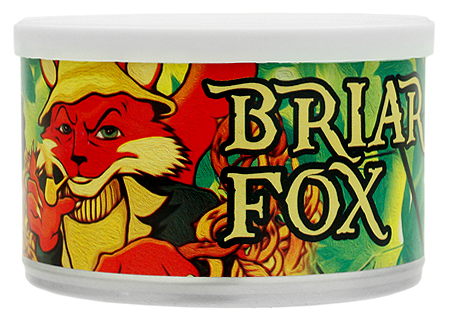 Briar Fox is a storied, staple C&D blend and was the personal favorite pipe tobacco of late Danish artisan pipe maker Peter Heeschen. Comprising smooth Virginias with a generous helping of Burley, Briar Fox presents an easy-to-rub-out crumble cake, offering greater control of its consistency before packing, and the flavor profile is marked by a natural tobacco character that deepens in complexity and ends with a spicy finish.

Available in: 2oz | 8oz | 16oz
This tobacco is simply amazing. It was love from first puff. - Joshua L., 5-star review at Smokingpipes.com
Components: Burley, Virginia
Cut: Cake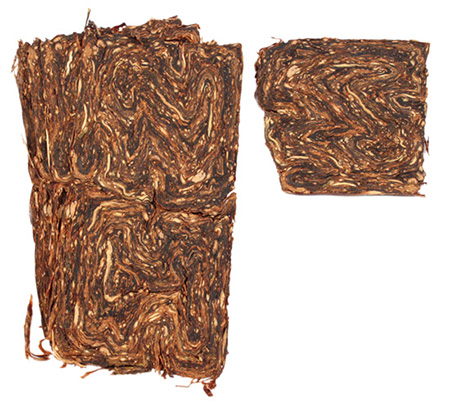 Peter Stokkebye's PS402 Luxury Twist Flake is a slightly different flake compared to others process-wise. Before being pressed and sliced, the tobaccos are first hand-rolled, much like a coin-cut blend, giving Luxury Twist its unique, spiral texture. It rubs out as easily as any other flake and is composed entirely of Virginia tobaccos from the eastern United States and the finest growing regions of Zimbabwe. A timeless classic, Luxury Twist Flake is an ideal mixture for lovers of pure Virginia blends, topped with an ever-so-subtle caramel note that makes for a delightful room note.

Available in: Bulk
This is one of my favorite straight (with some topping) Virginias. It does have a caramel topping but I find it mixes very well with the bready hay notes of the tobacco. Out of the three Luxury PS Flakes this is my favorite. - John H., 5-star review at Smokingpipes.com
Components: Virginia
Cut: Flake
A blend created for Perique lovers, Bayou Morning combines Red and Bright Virginias with 25% Perique for a bold flavor profile characterized by earthy, woodsy notes and a tangy sweetness with noticeable pepper. Free of topping, Bayou Morning highlights the natural flavors of the Virginias and showcases Perique in a tasteful mixture that's not for the faint of heart but is perfect for those seeking a Perique-forward pipe tobacco. Plus, the blend is available in a flake cut, and its sister mixture, Bayou Night, introduces Latakia, Burley, and Orientals to the mélange.

Available in: 2oz | 8oz | Bulk
A mellow and rich Va/Per that is a great morning smoke that invigorates the palate and perks up the mind. A great blend all around. - Logan C., 4.5-star review at Smokingpipes
Components: Virginia, Perique
Cut: Ribbon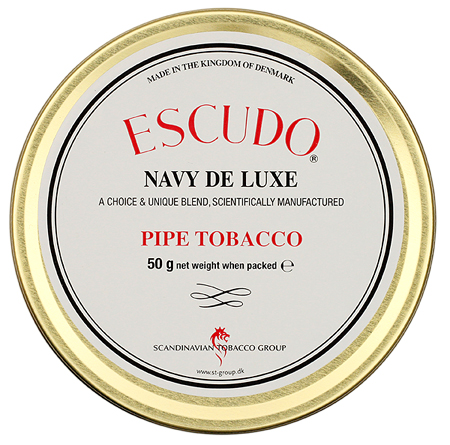 A storied blend originating in the early 1900s, Escudo Navy Deluxe has delighted pipe smokers for over a century, and though its manufacture has changed hands, the original recipe of this iconic, staple mixture has earned it a spot in countless rotations and sixth on our list of best-selling Virginia blends. Pressed, spun, then cut into coins, Escudo Navy Deluxe features Virginia tobaccos from North Carolina and Perique from Louisiana, and the mixture is allowed to mature between being pressed and spun, deepening the flavors for a profile that balances notes of grass and sweetness with tangy spice. Perfect right out of the tin as well as with years of age, there's a reason Escudo is widely considered the King of Va/Pers.

Available in: 50g
God (whichever you choose) trimmed his beard, and STG gathered the trimmings and then spun, pressed, aged, and sliced them into what is simply the finest Va/Per for my money, anywhere, anytime. If you like Va/Pers, this is probably the pinnacle. The balance, IMO, is perfect, just a hint of pepper, and a very very slight sweetness. It's a keeper. - Jason B., 5-star review at Smokingpipes.com
Components: Virginia, Perique
Cut: Coin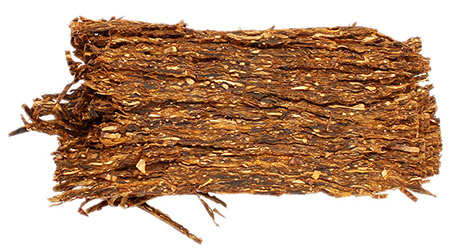 Sutliff Tobacco Company dates to 1849 when H.W. Sutliff opened his first tobacco shop in San Francisco. Among the oldest continuously operating blending houses in the United States, the manufacturer has long furnished retailers with high-quality blending components and premixed pipe tobaccos. In fact, many of the House Blends offered by tobacconists around the country are made by Sutliff. 507C Virginia Slices is among our most popular Sutliff blends, period, and it ranks here as a top-five best-selling Virginia pipe tobacco — also ranking fifth on our list of best-selling flake tobaccos. It's a pure, Bright Virginia mixture of A-1 grade, flue-cured tobaccos, lightly topped with sweetness to elevate the natural grassy and tangy notes that make Virginia tobacco such a beloved varietal, and cut into long strips of flake that break up consistently for easy packing.

Available in: Bulk
I have smoked this VA flake for years and find it first-rate. It is my regular, daily tobacco. I also find that it cellars well. Recently I opened a 5 lb. box from 2011 and it was superb. If a smoker wants a flake similar to Orlik's Golden Sliced (without the Perique) or Peter Stokkebye's Luxury Twist Flake (without the aromatic top-note) — and in bulk to boot — this will be an ideal tobacco for you! - Dan L., 5-star review at Smokingpipes.com
Components: Virginia
Cut: Flake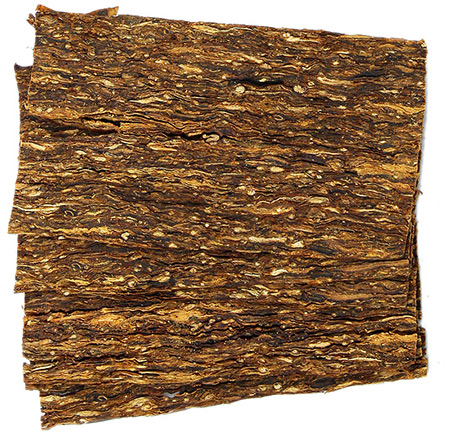 Newminster is the bulk-tobacco branch of Villiger, backed by the manufacturing prowess of Mac Baren, and while No.400 Superior Navy Flake may seem like a fairly standard straight Virginia blend at first, it's not your average mixture. These flakes combine the finest Virginias from three different continents — North America, South America, and Africa — offering a deliciously nuanced flavor profile of tart and tangy citrus notes alongside honey sweetness and woodsy depth. No.400 Superior Navy Flake is an immensely popular blend, ranking third in our list of best-selling flake tobaccos and as number four in this list of best-selling flakes.

Available in: Bulk
On this sunny afternoon, I filled up my favorite Castello pipe with some 1-year aged #400 Superior Navy Flakes. First few puffs and I was amazed as to how wonderful this tobacco benefited from aging. The full taste and great flavors of quality Virginias tickled my taste buds. A truly 5-star tobacco after aging. - Kam D., 5-star review at Smokingpipes.com
Components: Virginia
Cut: Flake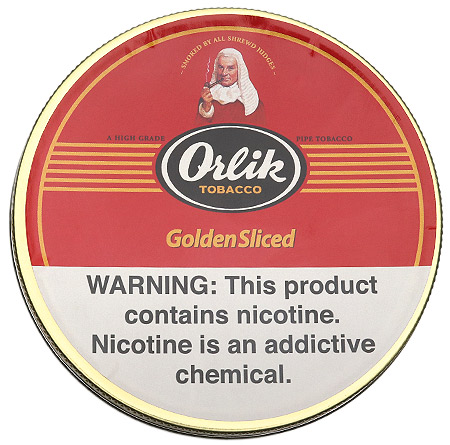 A favorite blend for many pipe smokers, including a number of notable artisan pipe makers, Orlik Golden Sliced is a mixture of mature Golden Virginia tobaccos with a very small pinch of Perique, offering a naturally sweet flavor and room note reminiscent of bergamot. It's considered by many to be the quintessential Virginia flake due to its approachability and enjoyable flavor, and is immensely popular in both the United States and Denmark, easily recognized by its bright red tin and shrewd, pipe-smoking judge logo.

Available in: 50g | 100g
Orlik has everything that you buy a light Virginia for: sweet hay/grass flavor with just a little Perique tang. I've tried a lot of them and this is the one I came back to. Consistent and burns good no matter how you prep it. I rub it out just a little and it never lets me down. - Joel G., 5-star review at Smokingpipes.com
Components: Virginia, Perique
Cut: Flake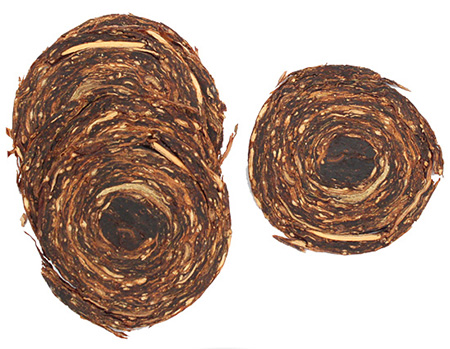 Second on our best-selling list, Peter Stokkebye's PS403 Luxury Bullseye Flake earns its name by wrapping Virginias and Louisiana Perique around a center of Black Cavendish in a coin-cut mixture. It was originally titled Luxury Curly Cut before changing in 2006 and is one of Peter Stokkebye's most popular blends. The Virginias offer natural sweetness alongside the fermented tang and spice of Perique, all balanced by the mellow aroma of the Black Cavendish.

Available in: Bulk
A platter that matters. These coins go down like water. Fresh mown hay virginia + stewed fruit Perique + sugary Cavendish. More grainy sweet than spicy. It's easy to see why this one makes the top 10 consistently. - Sparky, 5-star review at Smokingpipes.com
Components: Virginia, Perique, Black Cavendish
Cut: Coin
Peter Stokkebye's Luxury Navy Flake is a pressed and sliced blend of matured, "Old Belt" Virginias — the term denoting Virginia tobaccos from North Carolina's oldest growing regions — lightly accented with a whisper of Louisiana Perique. Incredibly popular and maintaining the number one spot in our list, this bulk offering from Peter Stokkebye has been a celebrated favorite of countless pipe smokers old and young, expert and novitiate alike, thanks to its approachable flavor, thin cut, quality components, and unbelievably attractive price.

Available in: Bulk
This is by far my go to tobacco. I never have to second guess a bowl of this, easy to fold and stuff and smokes great. - savinelliman320, 5-star review at Smokingpipes.com
Components: Virginia, Perique
Cut: Flake
So there you have it: our top 10 best-selling Virginia blends here at Smokingpipes. Keep in mind, these blends were ranked based on popularity, not by our own tastes or judgements. If you don't see your favorite on the list, leave us a comment and share your thoughts — perhaps it will make it on a future list!
Latest Updates (2022):
Peter Stokkebye PS400 Luxury Navy Flake stayed at #1
Peter Stokkebye PS403 Luxury Bullseye Flake stayed at #2
Orlik Golden Sliced stayed at #3
A & C Peterson Escudo Navy Deluxe moved from #4 to #6
Peter Stokkebye PS402 Luxury Twist Flake moved from #5 to #8
Cornell & Diehl Bayou Morning stayed at #7
Cornell & Diehl Briar Fox moved from #8 to #9
Sutliff 507C Virginia Slices moved from #9 to #5
Newminster No.400 Superior Navy Flake entered at #4
Erik Stokkebye 4th Generation Evening Flake entered at #10
A note on the tobacco information.
Strength: a measure of the tobacco's body and nicotine. One is the lowest. Five s is the highest.
Room Note: a measure of the pleasantness or intensity of the smoke's odor to everyone else in the room. One is the least intense room note, while five s would be the most noticeable to others.
Taste: A measure of the the power and fullness of the smoke's flavor, with one being the most mellow and five s being the fullest.
You may also enjoy: