Top 11 Best-Selling English Blends
This article was originally published November 27, 2014. It has been updated to incorporate current data and edited to reflect product availability.
While its definition has been the source of much debate, the English family of pipe tobacco, today, typically refers to any blend that contains a significant percentage of Latakia. Unlike Burley or Virginias, Latakia is not a specific varietal or type of tobacco, per se; it's merely a type of Oriental leaf that has undergone a curing process similar to dark-fired Kentucky. While dark-fired is fire-cured over hardwoods, however, Latakia is smoked over smoldering, soft, aromatic woods — which impart a recognizable campfire or mesquite note to the Orientals. Its use in a blend can range from purely condimental to downright foundational, and is often paired with sun-cured Orientals, bright and red Virginias, Burley, and even Perique or cigar leaf, depending on the blending style and manufacturer's goals.
It's a huge and insanely popular family of pipe tobacco, with hundreds of different options available from myriad manufacturers. So many in fact, that it can be overwhelming to choose one or two to try, especially for those just getting into the hobby. That's why we've done our part as your friendly neighborhood online tobacconist and compiled a list of our best-selling English blends for your consideration. So no more ado; let's get to the tobacco!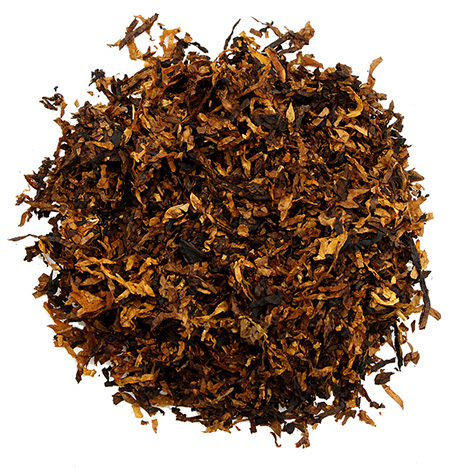 Compared to some of the blends on this list, Comoy's Cask No. 1 is fairly mild when it comes to Latakia. Though certainly present, the dark leaf is used as a traditional condiment, elevating the characteristics of its high-quality Virignias and Orientals. If you're primarily a Virginia smoker and looking for a balanced English blend to work into your rotation, Cask No. 1 is one I would recommend, especially considering it's available in both tinned and bulk facings. Given its character, many have found Cask No. 1 to pair beautifully with a cup of coffee in the morning.
There is nothing I did not like about this one. Larger than average tin, easy to pack, Latakia is present but not overpowering, all around excellent smoke. If you like a mild English, this is for you. - Pipe.Guy, 5-star review at Smokingpipes.com
Components: Latakia, Orientals, Virginia
Cut: Ribbon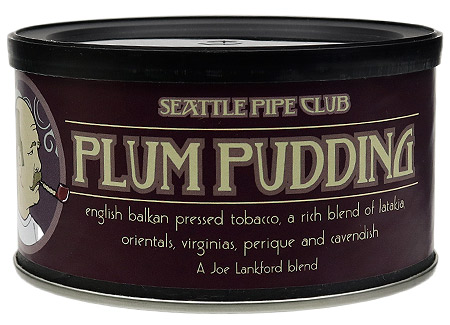 One of Seattle Pipe Club's most popular blends, Plum Pudding is a beautiful English/Balkan mixture crafted from Joe Lankford's own recipe. Sweet, smoky, and spicy, it combines Latakia, Orientals, Virginias, Perique, and black Cavendish into an old fashioned crumble cake. I used to think this blend had something of a cult following, but it's quickly become one of the best-selling mixtures across our entire portfolio of English pipe tobaccos. If you're already a fan, be sure to check out Joe's special edition version of the blend, which is somehow more full-bodied and smoother than the original — how is that even possible?
Folks, if you crave a tasty, rich, complex Balkan blend, your search has concluded. Absolutely delicious. The best English blend this pipe smoker of 19 years has ever smoked. - Steve M, 5-star review at Smokingpipes.com
Components: Black Cavendish, Latakia, Orientals, Perique, Virginia
Cut: Cake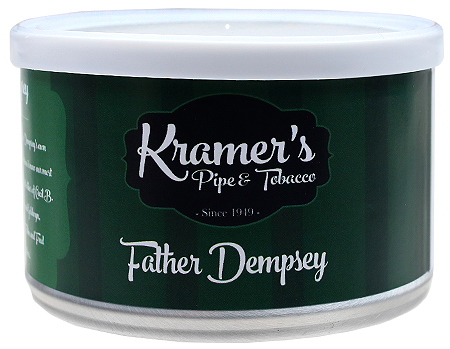 Kramer's Father Dempsey is the blend that started a tradition, propelling a simple tobacco shop on Little Santa Monica Boulevard to wide-spread recognition. Though originally custom blended to match Father Dempsey's own preferred smoke, this full-bodied English mixture is now Kramer's most popular house blend and has been enjoyed by the likes of Cecil B. DeMille, Henry Wilcoxon, Samuel Goldwyn, Gene Barry, Mike Kaplan, Mel Tolkin, Fred McMurray, and many others. In many ways, it epitomizes the Kramer family's meticulous, iterative approach to custom blending, and is certainly worth a place in your cellar.
If you are an English blend lover, this will take you back to the first time you fell in love with English blends. Smokes incredibly cool and smooth from beginning to end. Will definitely move this in to my top rotation. - Jonathan C., 5-star review at Smokingpipes.com
Components: Latakia, Orientals, Virginia
Cut: Ribbon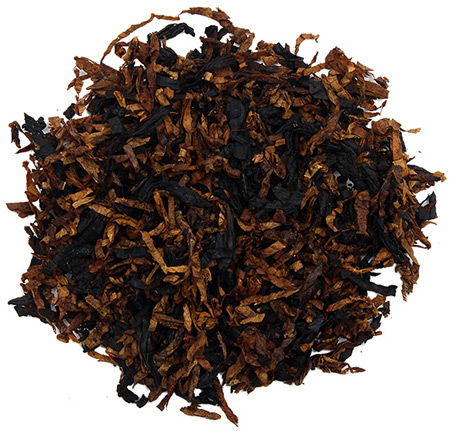 No, this blend has nothing to do with Rob Thomas or the popular 90s band; its inspiration is a little more esoteric. Here's a hint: 9 + 6 + 5 = 20. *Wink, wink*. No matter how you look at it, Sutliff's Match 20 is a dangerously good pipe tobacco in its own right, packing all the nuance, complexity, and smoky character you'd expect from a balanced English blend for just $2.38/ounce.
Are you looking for the best "bang for the buck" blend? You came to the right blend. My opinion here is also shared by fellow pipe smokers here in my country. We have tried various blends of Englishes. But we all came down to one common consensus: This blend is the most cost effective but tasty English blend there is. Give this blend a try; it's affordable yet good. - Happy Restorer, 4.5-star review at Smokingpipes.com
Components: Black Cavendish, Latakia, Orientals
Cut: Ribbon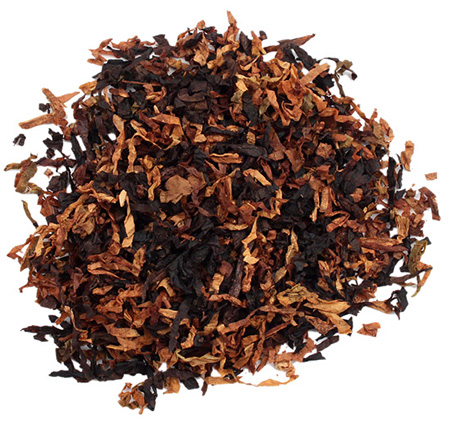 Boasting over a century of family blending experience, Peter Stokkebye has been carefully crafting some of the most popular pipe tobaccos on the market for generations now. From light Virginia coins like Luxury Bullseye to traditional Danish mixtures and smoky English blends, many swear by Stokkebye's broad lineup of high-quality tobaccos. And among that selection, English Luxury is simply a classic: A characteristic English Mixture, developed from mellow Georgian Virginias, black Cavendish, Mexican Burleys, and Cyprian Latakia for a smooth, balanced, and nuanced flavor profile.
I have always loved this blend, but thought I would try some different Englishes for a while. After several different blends I have finally come back to Stokkebye, English Luxury. The Latakia is definitely present, but not overpowering. The sweetness from the Virginia comes through. Just a great overall English. - dborglum , 5-star review at Smokingpipes.com
Components: Black Cavendish, Burley, Latakia, Virginia
Cut: Ribbon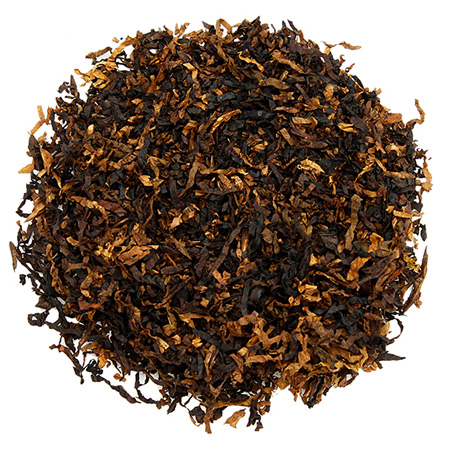 Another bulk favorite, Arango's Balkan Supreme is often likened to Balkan Sobranie, celebrated for its rich, Latakia-laden smoke. Far from one-dimensional, its fine Orientals, Virginias, black Cavendish, and Turkish Samsun lend this English blend a smooth and silky character, while still being full-bodied enough to satisfy.
I've been pipesmoking for 45+ years and "grew up" with the old Balkan Sobranie, Dunhill 965, Rattray's Red Rapp and Black Mallory, as well as Bengal Slices, State Express, etc. While I have found nothing like these old blends, some of today's are very smokeable. This, however, raises the bar to another level. If you have been lamenting the old/good stuff, this is worthy of your attention! Give it a try, you won't regret it! - Richard F., 5-star review at Smokingpipes.com
Components: Black Cavendish, Latakia, Orientals, Virginia
Cut: Ribbon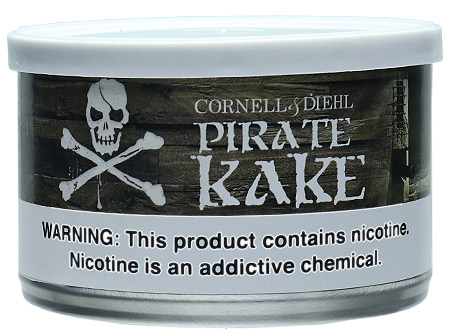 If you find yourself wishing your English blends contained more Latakia, smoke a bowl or two of C&D's Pirate Kake. This mixture uses the smoky, fire-cured leaf not as a condiment, but as a base, comprising around 75% of the finished blend. While some might call it a "Lat Bomb," this dark crumble cake actually showcases Latakia's more nuanced characteristics, elevated by more modest quantities of Burley and Orientals for a flavor profile deeper than any abyss.
I have quite a massive cellar of blends, spanning every form and cut, and this delicious cake has finally hit the "WOW" factor in every aspect, even days later when I get a whiff of the lingering aroma! This is hands-down the best smoke I have ever had! I just can't say enough about this tobacco except, try it for yourself, it is pure heaven! - infamis8 , 5-star review at Smokingpipes.com
Components: Burley, Latakia, Orientals
Cut: Cake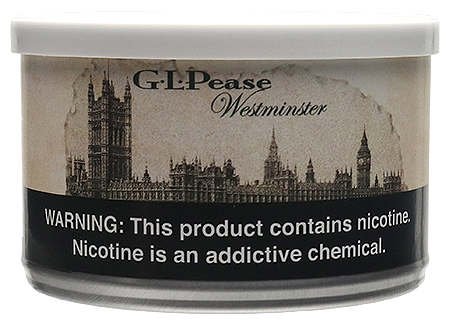 Though still fairly Latakia-forward, G.L. Pease's Westminster is lauded as one of the best all-day English blends out there. A more traditional blend, it's comprised of red and bright Virginias, peppery, sun-cured Orientals, and, of course, generous measures of Cyprian Latakia, presenting layers of flavor and complexity as it develops in the bowl. Given Pease's reputation for crafting some of the most elegant English mixtures on the market, it's really no surprise to find Westminster among our best-selling blends.
This is easily the best English style tobacco I smoke. It's easy to pack and light, and produces very nice clouds of smoke. It emphasizes the smokey Latakia with a hint of sweetness in the background. A delightful smoke any time of day, but particularly in the evenings. - David F., 5-star review at Smokingpipes.com
Components: Latakia, Orientals, Virginia
Cut: Ribbon
Looking for a "proper" English blend? Stokkebye's Proper English is just that: a traditional, balanced mixture of Latakia, Orientals, and Virginias that's mellow enough to enjoy all day, but still packs a surprising amount of complexity if given the time. It's not quite as heavy on the Latakia as many other mixtures on this list, but the signature mesquite flavors are there — just balanced against a good bit of sweetness and peppery spice. This is another blend I often pair with a cup of coffee or strong tea in the morning.
This blend delivers what its name promises. Rich flavor, but perfectly balanced. No bite, and something unique and subtle that can't be explained. English done splendidly. - David T., 4.5-star review at Smokingpipes.com
Components: Latakia, Orientals, Virginia
Cut: Ribbon
For a long while, Presbyterian Mixture fell into a category of pipe tobaccos I like the call the "elusives." You know that they exist, that they're still produced; you just can't get your hands on 'em. You know the blends I'm talking about. Well, fortunately, due to a new distribution arrangement, Presbyterian is now available with reliable regularity, which means more people get the chance to enjoy its legendary flavor — the same flavor that made Prime Minister Stanley Baldwin coin its name and order regular shipments sent down to him straight from the manufacturer.
I love old English blends and I was sold on this one on the history. I was amazed when I first lit up. This is an exceptional tobacco. Light English, well rounded, creamy and smooth. Perfect for an all day smoke. This went straight to the top of my list of English style tobaccos along with C&D Orient Express. It's an amazing smoke and it will be a regular smoke for me. - David T., 5-star review at Smokingpipes.com
Components: Latakia, Orientals, Virginia
Cut: Ribbon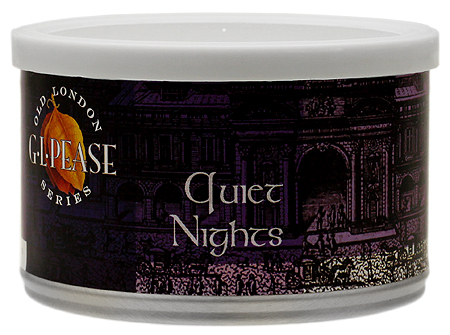 Gregory Pease has a way of weaving nuance and mystery into each and every blend he creates, yet few embody that intrigue quite like Quiet Nights. An intoxicating mixture of red Virginias, Orientals, Cyprian Latakia, and a pinch of Acadian Perique — all pressed and matured in cakes before being sliced into delicate flakes — Quiet Nights is one of the most complex and captivating Latakia mixtures I've come across. Though you could smoke it any time of day, it's not what I would describe as an all-day smoke. It's a blend meant for quiet contemplation, for slowing down and appreciating every note that races across your palate. When I'm in the mood to sit and think and reflect, I smoke Quiet Nights. And with every bowl I seem to discover something new.
This is a magnus opus of English blends. Not for the faint of heart, but for those discerning lovers of fine English Blends, Quiet Nights will become a dear friend. I enjoy this with some Islay Scotch; the peaty flavors work with this blend well, preferably with a book in hand and an hour or two to spare. - YoungTraditionalist, 5-star review at Smokingpipes.com
Components: Latakia, Orientals, Perique, Virginia
Cut: Flake
So there you have it: our top 11 best-selling English pipe tobaccos here at Smokingpipes. Keep in mind, these blends were ranked based on popularity, not by our own tastes or judgements. So if you don't see your favorite on the list, leave us a comment and share your thoughts. We likely shed a tear at its omission as well.
A note on the tobacco information.
Strength: a measure of the tobacco's body and nicotine. One is the lowest. Five s is the highest.
Room Note: a measure of the pleasantness or intensity of the smoke's odor to everyone else in the room. One is the least intense room note, while five s would be the most noticeable to others.
Taste: A measure of the the power and fullness of the smoke's flavor, with one being the most mellow and five s being the fullest.
You may also enjoy: