Tasting Notes: Cornell & Diehl - Speakeasy
Shane takes on the ninth blend in Cornell and Diehl's Cellar Series, Speakeasy, a New Orleans inspired Navy Flake of Virginia, Perique, Turkish, dark-fired, and a healthy dose of rum — back in stock January 25th.
Don't forget to leave a review on the site, if you've already tried it, or post a comment below.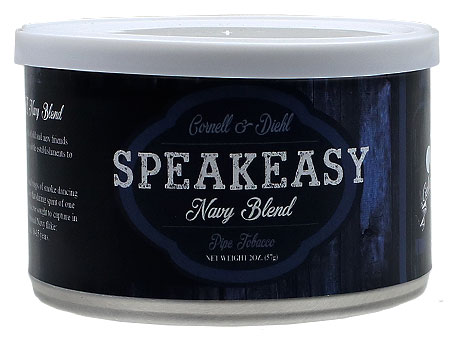 "From the roar of jazz music to the revel of old and new friends alike, New Orleans' speakeasies are not subtle establishments to say the least.
With colorful cocktails lining the bar and wisps of smoke dancing the dim light, these retro bars embody that daring spirit of one of the city's most iconic eras — something Cornell & Diehl sought to capture in their bold, Cellar Series take on the traditional Navy flake: Speakeasy Navy Blend."
You may also enjoy: