Tasting Notes: Stonehenge Flake
In this week's Tasting Notes video, Shane takes on the re-release of G.L. Pease's mythic Lakeland style VaPer blend — Stonehenge Flake.
Concocted by Greg and John back in 2001. Bright flue-cured and sun-cured leaf, and a smidgen of Burley and Perique all get mixed together, steamed and hot-pressed into blocks, matured, and then sliced into delicate two inch long flakes. The result is a gently sweet, piquant, slightly peppery smoke with nutty chocolate undertones.
Don't forget to leave a review on the site, if you've already tried it, or post a comment below.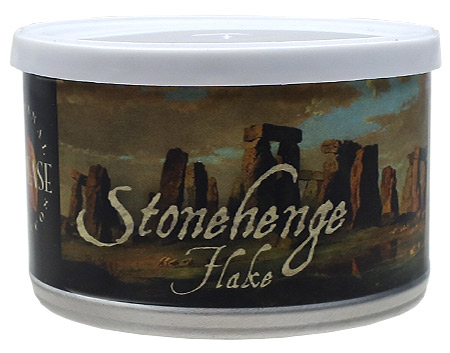 "From Gregory Pease:
In 2001, I had the honor and pleasure of collaborating with G.H. & Co.'s John Gawith on a very special tobacco, and after nearly a year of development, Stonehenge Flake, a modern VA/Perique blend steeped in English tradition, was born.
Fine Virginias are layered with Louisiana Perique, and just a touch of Burley for added body and a fuller flavor, then steamed, hot-pressed, and matured. The cakes are thinly sliced and tinned, ready for your smoking pleasure — today, and for many years to come."
You may also enjoy: