Cornell & Diehl: Folklore 16oz Pipe Tobacco
Product Number: 003-016-0351
Paying homage to the traditions and customs of cultures across the globe, including those held dearest at Cornell & Diehl, the latest Small Batch blend — Folklore — celebrates five distinct flue-cured varietals: Orange-Red leaf from 2019, Canadian Brights from 2017, darker Mahogany leaf from 2017, and perhaps most special, 2020 North Carolina tips — the same 13.53 percent sugar-content leaf C&D used in Carolina Red Flake with Perique.
We've learned some things as we've grown as a company, and we have incorporated a lot of newer elements and an approach to ever-evolving our palette as a brand and ever-evolving our progress as a company. This blend, Folklore, is a tribute to the way that we have developed as a company since the time of our founding.   — Jeremy Reeves, Head Blender at Cornell & Diehl
These top-tier, naturally sweet Virginias are elevated by delicate accompaniments of genuine St. James Parish Perique, lightly smoke-cured Kentucky, and exotic Kasturi leaf from 2015. Pressed and sliced into a 16oz crumble cake, the result is an exotic blend unique in its presentation and rich in flavor, offering notes of sweet fruit, citrus, warming spices, and woodsy undertones.
Each 16oz crumble cake comes packaged in a vacuum-sealed bag nestled within a custom-designed gift box. Further elevating its elegant presentation, each brick also includes a reusable vinyl sticker that you can use to label your glass Mason jars.
Note: The Mason jar representing the vinyl sticker's suggested usage is not included in this listing.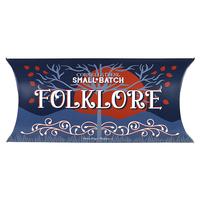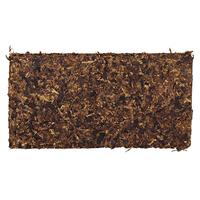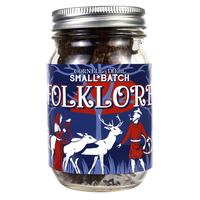 Components:

Virginia, Perique, Dark Fired Kentucky, Cigar

Family:

Virginia

Cut:

Cake