Cigar-Smoking Holiday Gift Guide 2021
As someone who enjoys cigars, I grow somewhat nervous and hesitant around the holidays, not because I'm worried someone won't tailor a gift according to my hobby but, rather, because they might. We cigar smokers are a fickle bunch. We've narrowed our preferences through years of trial and error, and whether we like to admit it, we're often quite picky.
We don't want just any chic, newfangled cutter, we want that chic, newfangled cutter. These particulars only set us up for disappointment and pose a disadvantage to those uninterested in cigars attempting to purchase a thoughtful gift. Such is the nature of niche hobbies. I once gifted a special, wood-carving knife to a woodworking friend only to find out he already had three just like it. What he had really wanted was a 200 volt cordless orbital palm sander, but how was I to know? I know as much about woodworking as I do about molecular biology: zilch. Meanwhile, he feared overwhelming me with details by requesting a specific gift. Plus, the aspect of surprise is often valued equal to the gift itself.
What can we do then as cigar aficionados hoping for a gift that aligns with our love for the hobby, and what can uninitiated gift-buyers do when seeking a present for a cigar-smoking loved one? I've found two options that work, but one is clearly inferior. We can avoid the topic altogether and gift something completely unrelated to cigar smoking, like a flannel shirt or a kitchen knife set or a personalized coffee mug that reads, "A cup of coffee a day keeps the ogre in me at bay." Or we can rely on a helpful gift guide that specifically considers cigar smokers. I like flannel shirts and a new knife set would improve my kitchen, but they're not cigars or cutters or lighters — what I really want for Christmas.
Below is a curated list of cigar-related present ideas, and Smokingpipes even provides gift-wrapping options to put the finishing touches on your thoughtfulness. Explore these listed suggestions, and if you're an avid cigar smoker, add items to your Wish List which you can share with loved ones and not-so-subtly hint at gifts you'd appreciate. Or, if you're seeking a gift for a cherished cigar smoker, this guide saves the time and worry of questioning the best surprise to put under the tree.
Deck the halls with Double Toros falalalala lalalala
'Tis the season for cigarros falalalala lalalala
Lost & Found Cigar Bundles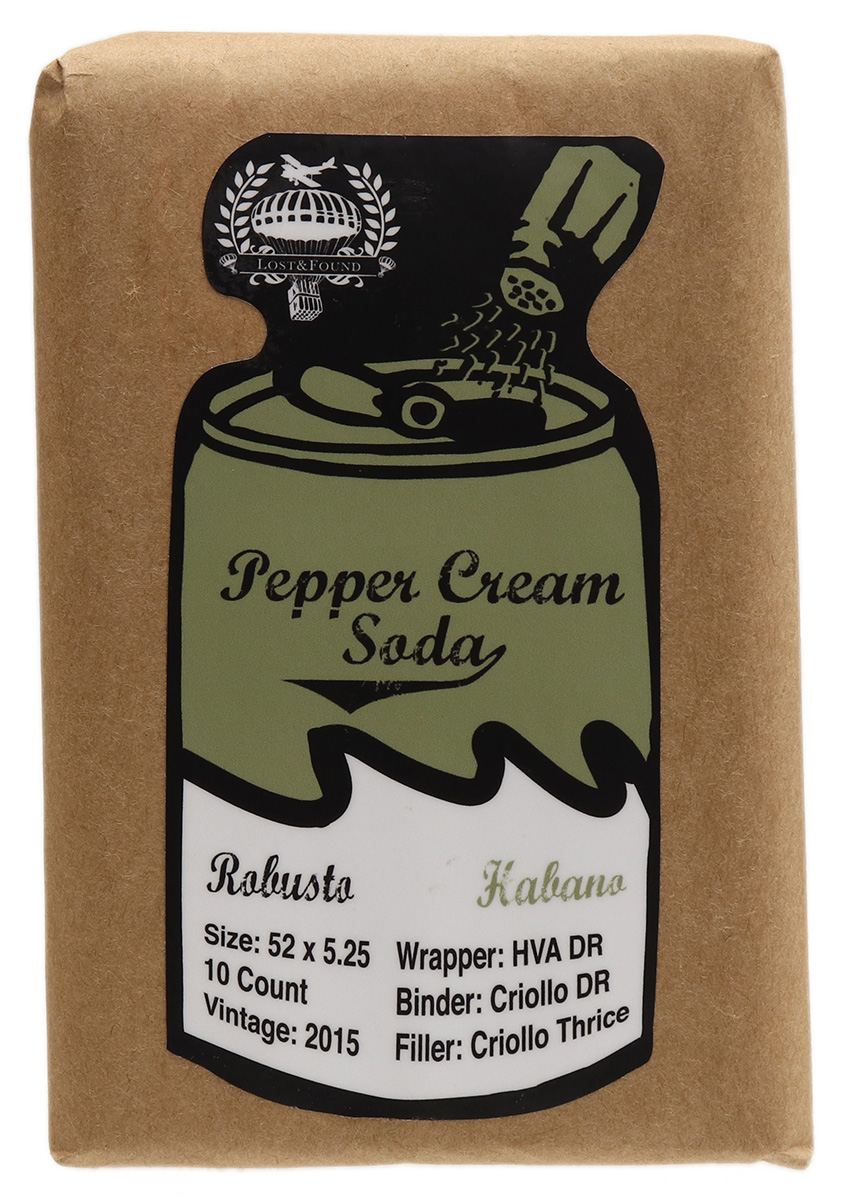 Lost & Found is a unique brand: Instead of blending and rolling their own cigars, they repurpose "lost" cigars forgotten in the vast warehouses of other manufacturers — leftover as surpluses of various releases. Rebranded by Robert Caldwell of Caldwell Cigar Company and Tony Bellatto of La Barba Cigars, Lost & Found cigars offer consumers the chance to enjoy aged blends from some of the most reputable names in the business. They've developed a cult following over the years, and their bundles never fail to satisfy discerning cigar smokers.
Toscano Collection 4-Pack with Cutter and Leather Case
Toscano cigars are made in Italy from fermented American and Italian Dark-Fired Kentucky tobaccos. Unlike their Caribbean counterparts, Toscano cigars don't require a humidity-controlled environment to retain their quality (apart from long-term storage), making them ideal for travel and everyday enjoyment. They offer a distinctive flavor profile, appealing to cigar smokers while also presenting unique notes unlike most other cigars many might have tried. Toscano's Collection 4-Pack is perfect as an introduction to these special cigars or for the veteran Toscano aficionado. The pack comes complete with a leather travel case and an included cutter that fits into the case's back pocket. It also comprises Toscano's Stilnovo, Classico, Garibaldi, and 1492 blends, the longer size traditionally cut in half — essentially offering eight cigars to smoke.
Les Fines Lames Le Petit Cigar Cutters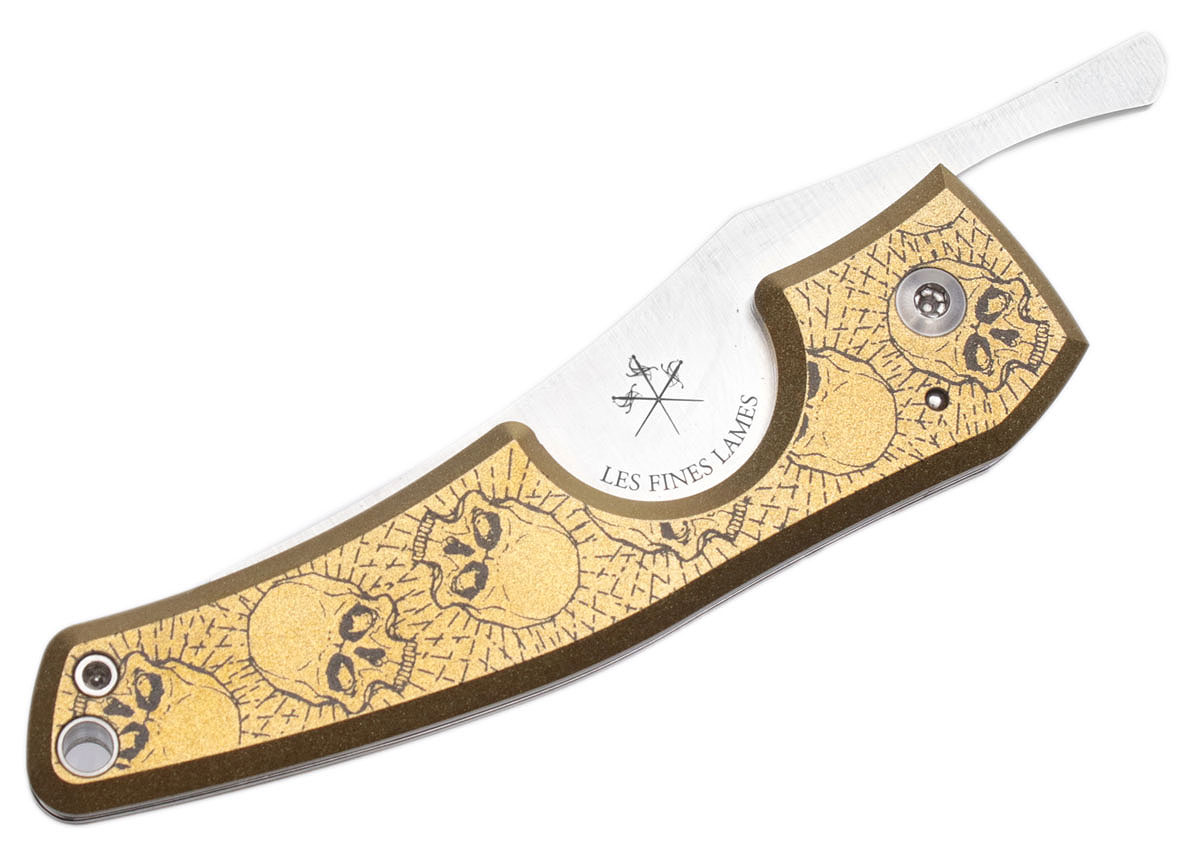 Meaning "fine blades" in French, Les Fines Lames combines practical quality with fine luxury in their line of Le Petit cigar cutters. They're designed in Marseilles and fashioned in Thiers, the French capital of cutlery, and each Le Petit cutter features a stainless steel blade that ensures a consistent guillotine cut every time. Measuring only four-and-a-half inches in length and boasting a slim profile, these cutters fit easily into a pocket or travel humidor while still able to cut up to a 70-ring-gauge cigar, and they're offered in an array of patterns and materials, from exotic hardwoods to brass and carbon fiber.
Dunhill Bullet Bullet Cigar Punches
For over 100 years, Alfred Dunhill's The White Spot has developed a reputation not only for premium pipes but also refined accessories for both pipe smokers and cigar aficionados. The brand's offerings are among the finest in the world and represent the height of luxury for the discerning smoker. Only the highest quality materials are used, with The White Spot's dedication to deft engineering and elegant aesthetics embodied in each and every product. Dunhill's bullet cigar punches are made in England and feature a twist-activated punch blade for easy use within a fuselage in a variety of finishes — from colorful acrylic to sleek silver plate and rustic pewter — each attached to a key chain for a portable design that balances efficiency, practicality, and refined elegance. It's an ideal choice to ensure you always have the necessary tool for whenever a cigar-smoking opportunity arises.
Laguiole Cigar Scissors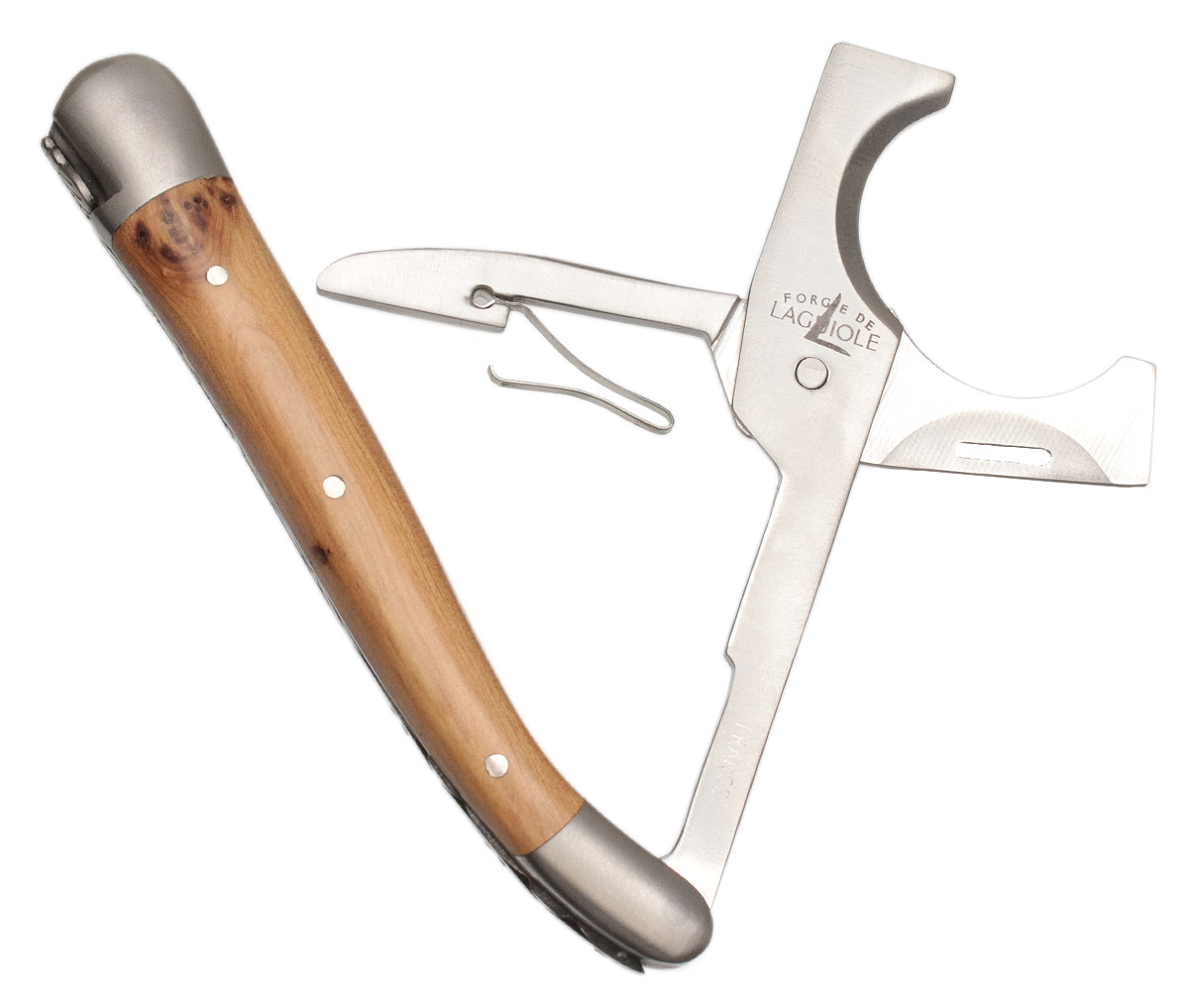 Laguiole has been handcrafting exquisite knives since 1828, and the French workshop also offers a range of accessories for both cigar and pipe smokers. Their cigar scissors are made by an in-house team of artisans with the same precision and quality as the brand's renowned knives, featuring mirror-finished stainless steel and folded storage that echoes the ease and portability of a pocket knife. Offered with handles of either horn or juniper secured by sturdy inlaid pins, these cutters offer premium control and stunning aesthetics — completed by a leather carry case.
Xikar XO Cigar Cutters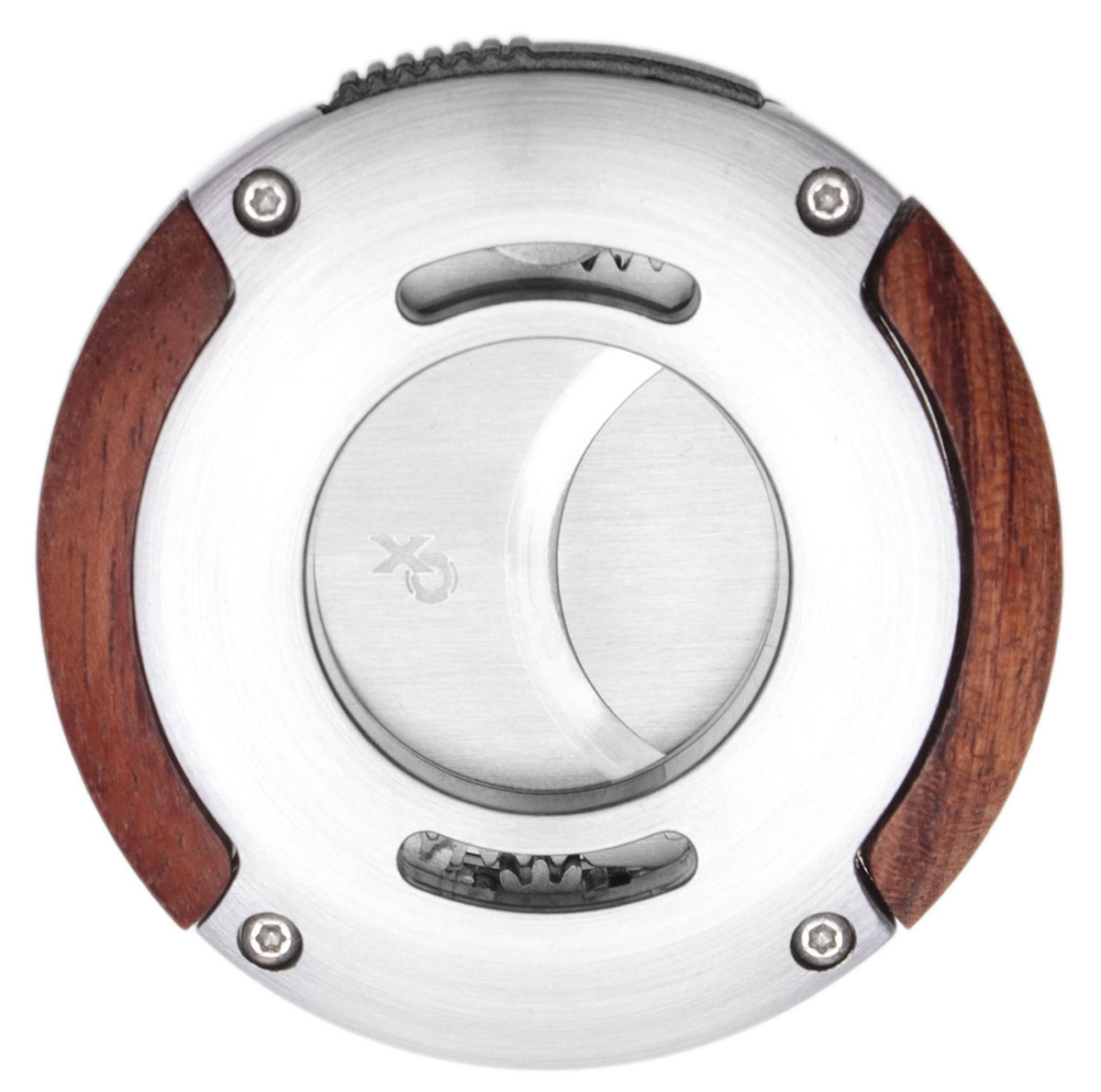 Among the world's leading brands in cigar lighters and cutters, Xikar fashions quality accessories meant for rugged everyday use. Their XO cigar cutter combines sleek design elements with reliable engineering, featuring a dual-blade system comprising a proprietary gear construction that ensures a smooth, clean, and consistent double-guillotine cut. Housed in a striking, circular profile, the blades are released via a spring loaded button and can cut a cigar of up to 70 ring gauge. The XO cutter is a top-tier choice that prioritizes long-lasting durability and ease of use, and it's offered in a variety of colors.
S.T. Dupont Défi Extrême Torch Lighters
S.T. Dupont's Défi Extrême lighter does exactly what its name denotes: defy extremes. Since 1872, the French brand has curated French lifestyle through their range of luxury pens, leather accessories, and lighters, and while many of Dupont's lighters prioritize stunning elegance and unrivaled class, the Défi Extrême lighter elevates that sense of refinement with preeminent innovation and rugged reliability. Simply put, the Défi Extrême is a torch lighter built with the power and durability of a tank. The chassis blends high-precision metal with comfortable ergonomics for a sturdy presence in hand and a construction that withstands the harshest of environments. Meant to be an everyday lighter, no matter the circumstances, it features a powerful torch flame able to function at up to 3,500 meters (~11,400 feet) and in the most extreme winds and temperatures, from -10°C (14°F) to 45°C (113°F). The Défi Extrême is available in Black Matte and Brushed Chrome finishes and comes complete with a fuel-level meter on the side and a flame-adjustment wheel at the bottom. It's the kind of lighter you can always rely on and take anywhere, from the peak of a snow laden-mountain to the shores of a tropical beach.
Xikar Verano and Allume Torch Lighters
Backed by Xikar's reputation for producing some of the most reliable cigar cutters and lighters on the market, the brand's Verano and Allume lighters comprise Xikar's selection of everyday-carry torch lighters. Both are offered at the same price but feature slightly different constructions, catering to various preferences but marked by the same quality. The Verano and Allume both offer double-torch flame power and come complete with fuel-level meters and flame-adjustment wheels, but the Verano is distinguished by a uniquely flat flame that offers wider reach and a central, pull-down ignition lever, as well as a reflective top allowing mirrored visibility while lighting to ensure an even burn. The Allume, on the other hand, is characterized by an ignition trigger along the side and jets protected by a window at the top that only opens when the trigger is engaged. Designed with stylish simplicity and durable, high-quality performance in mind, Xikar's Verano and Allume lighters satisfy your everyday cigar-smoking needs — so much so that you just might find uses for both.
Savoy Humidors
Offered by Ashton, Savoy humidors are supported by the same reputation for quality and prestige that has made Ashton cigars staples across the industry. Ever traditional and beautifully crafted, Savoy's selection of humidors are lined with Spanish cedar and include an analog hygrometer and proprietary humidification system for optimal environmental control to keep your cigars in ready-to-smoke condition. They're offered in a variety of exotic hardwoods — from African teak and beetlewood, ash burl and black calabash; to bubinga and ironwood, macassar and zebrawood — and in a range of sizes holding as few as 25 cigars for minimal desktop obstruction, to as many as 150 for maximum storage capacity. All cigars deserve to be safely stored, and Savoy humidors provide that peace of mind, elevated by luxurious style. Since new humidors require an initial seasoning process, be sure also to include one of Boveda's Humidor Starter Kits to ensure its ready for cigar storage as soon as possible.
The White Spot Cigar Cases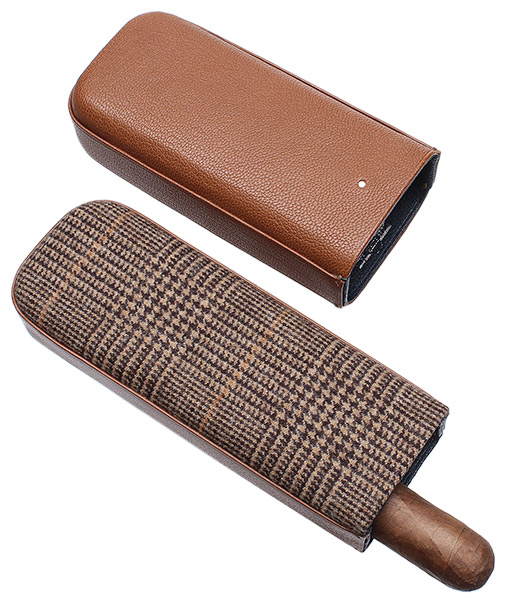 Alfred Dunhill's The White Spot offers luxury smoking accessories for the refined cigar smoker, and the English brand's cigar cases ensure your cigars are safely transported in style. Meant for everyday travel, these cigar cases protect your cigars via a hard, leather shell that's easily slipped into a backpack or briefcase without fear of damaging the cap or wrapper before you're ready to smoke. Offered in Brown Houndstooth and Black and Grey Pinstripe, The White Spot's cigar cases present elegant class alongside consistent durability, ensuring you've always got a cigar on hand and that you're never lacking in style.
Lampe Bergers
Let's admit it: We love cigars, but their room notes can be polarizing. Maybe we don't mind, as the ones smoking, but sometimes the aroma can be unpleasant to others, especially when indoors. In my experience, candles and various aerosol sprays haven't yielded positive results; cigar smoke can sometimes be too overwhelming, not overcome by masking scents of vanilla and apple pie. Lampe Berger's proprietary oils and diffuser lamps, however, succeed where other products have failed, and the French brand's reputation for air purification lamps dates to 1898 in Paris. Originally, Lampe Berger's patented system was designed for medicinal, antibacterial use, but the brand has since expanded its reach having collaborated with designers such as Lalique, Galle, and Baccarat. Comprising a lamp, wick, diffuser, and scented oils, Lampe Berger's odor-eliminating system disperses fragrances that clean the air and overcome cigar smoke, creating a pleasant environment for those not smoking. Moreover, these lamps are more sustainable than candles, requiring only a refill of Lampe Berger's various oils when empty. Even in a well ventilated area, the scent of a cigar can linger, but lighting a Lampe Berger diffuser after smoking can reset the environment and even improve it, as if a cigar had never even been lit.
Stocking Stuffers
You may also enjoy: