Tasting Notes: Chacom No. Three
Welcome back to another episode of Tasting Notes. Over the last several weeks, I've been tasting my way through four newly available blends from Chacom. I began with Chacom No. 4, because it was the blend I was most interested in. What's been really interesting about this exercise, however, is that it forced me to get out of my own comfort zone in terms of what I normally smoke and try blends like Chacom No. 1, a delicious medium-bodied and well-balanced English Mixture; Chacom No. 2, which renewed my interest in Aromatic blends in general; and now Chacom No. 3, a genre-bending Aromatic that I'm excited to review today.
Tin Note
The thing that I found most curious about Chacom No. 3's description is that it was categorized or disclosed as having a bourbon vanilla topping — boozy toppings, rum, bourbon, cognac, and stuff like that, which is pretty standard for Aromatic mixtures. Vanilla on its own as a flavoring for pipe tobacco is not that out of the ordinary either. But bourbon and vanilla together is something that promised to be interesting. I wondered if it would be overly vanilla-flavored, because bourbon itself has a vanilla note to it along with notes of oak and sweeter tones.
When I opened this, though, I thought caramel right away, sort of like caramelized sugar. I think the vanilla is definitely there, but it's faint and definitely not artificial smelling. There's a little bit of the boozy quality, but it doesn't come through all that much in the tin note. In fact, just judging by my first impressions of the tin note alone, I expected this to be a sort of run-off-the-mill vanilla Aromatic mixture. But, there's a really deep, natural tobacco aroma that sits underneath the surface even in the tin note, and the cut itself is really lovely. I think people who are generally searching for an Aromatic experience are gonna feel right at home there, but it is not so cloying or overpowering of a tin note that those of us who only smoke Aromatics infrequently should be turned off by it.
Components, Moisture Content, & Body
The moisture content is perfect right out of the tin. For me that's always a good sign. I really have come to appreciate tobacco that doesn't require a ton of maintenance or drying time, and this is perfect right out of the tin. I loaded it up right away for each smoke and it's performed very well consistently. Another interesting thing about this mixture, as far as the leaf itself goes, is that this is a blend of double fermented Cavendish, Red and Bright Virginias and a touch of Burley. I'll get back to that in a second, but, sort of typical components that you might find in an Aromatic mixture, but the proportions here really allow the body and the natural flavors of the tobacco to shine front and center. It's not all about the toppings.
The cut performs really well in the pipe. I gave it zero drying time and it still throws off a ton of smoke. Now, admittedly, I have limited experience as an Aromatic smoker; I smoked a lot of Aromatics in the beginning of my pipe smoking career, but then I steered away from them for a long time. Now I'm sort of revisiting a lot of stuff, trying some new things. And from that experience, I will say this: While this is firmly a medium-strength experience, the body is remarkable. It's very heavy and creamy on the palate; it's a billowy kind of a smoke, definitely on the luxurious and voluminous side. The Cavendish and the pinch of Burley really give us a lot of body and make it really interesting. For me personally, when I'm smoking Aromatic mixtures, I find them to be slightly thin, mainly because I'm used to the heaviness of stronger cigars and spicier pipe tobacco mixtures. It's really nice that this one has a lot of body because it makes it easy as a novice Aromatic smoker to really back off, take my time and smoke slowly, allowing the nuance of the blend and the topping itself to come through.
Flavor
On the palate, the boozy quality and the vanilla flavor are definitely present, but they are not overpowering at all. In fact, it's quite balanced. The natural tobacco flavor and that boozy quality sort of accentuate the oakiness, the woodiness of the bourbon flavor profile. There's a delicate spice there, maybe like a herbal or rye grain kind of spice. There's definitely some sweetness, but it's not cloying at all. In fact, I expected it to be much sweeter, but it's far more rustic and full-flavored than I expected based on the tin note. Just a really good blend.
All in all, I would consider Chacom No. 3 to be something of a crossover blend. If you normally smoke Virginia mixtures, don't be turned off by this blend's bourbon vanilla topping, because it really is subtle. It sits really nicely just under the surface. There's a fair bit of complexity. The room note is lovely. This is a great mixture for somebody who's used to smoking more naturally flavored tobaccos but wants a little extra aroma — maybe to please mixed company, or just for the sake of switching it up as a change of pace. At the same time, if you're an Aromatic smoker and you want to start moving into more natural, tobacco-forward types of mixtures, this is a really good place to start, as well.
It's really lovely on the retrohale, nice and complex. The closer I'm getting to the halfway point of the bowl, the more that the top note is fading into the background elegantly, and what you're left with is just a very good tobacco experience. Again there is lots of body, just to touch a sweetness, and it's very well balanced.
With No. 3 in the bank, I have to say, I've really enjoyed tasting my way through these 4 Chacom blends. Each of them is a winner. Each of them is unique and each of them deserves a try. Have you tried any of these newly released Chacom mixtures? Which is your favorite? Feel free to share your thoughts and experiences in the comments below.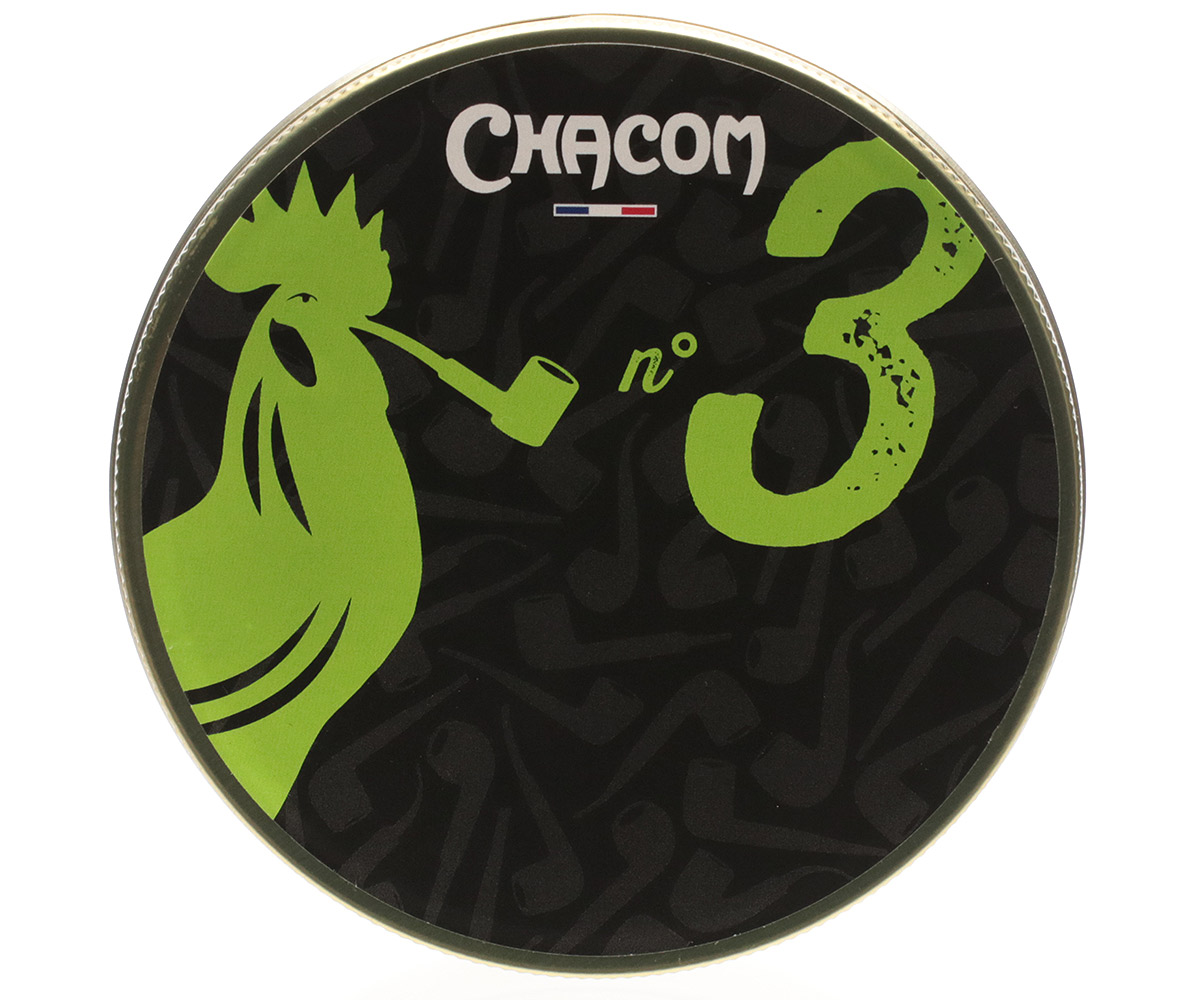 You may also enjoy: