We are Smokingpipes, and obviously we specialize in pipes and pipe tobacco. That doesn't mean, though, that we don't also enjoy cigars, and we feature a vast array on site, from historical, well-known names to more avant-garde, boutique brands. While smoking pipes differs from smoking cigars in regard to process and technique, a common thread joins the two — both offer nuanced flavors, facilitating community, and personal reflection alike. Cigars and pipe tobacco are kindred spirits, with some pipe tobacco blends including cigar leaf, and the communities are further joined with cigar brands, like Warped, collaborating with Cornell & Diehl this year to produce Warped pipe tobacco.
Many of us here at Smokingpipes smoke cigars as often as we do pipes, and we wanted to highlight our favorite cigars of 2019 — not necessarily those that debuted in 2019, but the cigars that captured our attention most consistently throughout the year. It's the first project of its kind for us, and we're excited to share the results with you.
The project included Shane Ireland, Director of Smokingpipes and unofficial expert in all things tobacco; Jeremy Reeves, Head Blender of Cornell & Diehl and official expert in all things tobacco; Tim Vanderpool, Cigar Specialist, Manager of our brick and mortar store, Low Country Pipe and Cigar, and our ambassador to the cigar industry; Tyler Caldwell, Sales Associate at Low Country and general cigar badass; Calvin Miller, Brand and Visual Assets Artist and a man whom I've never seen without a cigar... seriously; and yours truly, me.
Before we dive into the cigars themselves, a brief explanation of our process:
The six of us each selected our five favorite cigars of 2019 and compiled them all into a list. After cancelling out duplicates, 23 total cigars remained. We, then, smoked and rated each of these 23 cigars based on the following qualities:
Construction: quality of the roll, draw, and burn consistency
Flavor: our personal opinion on how enjoyable the flavor profile is overall
Presentation: packaging, band, and overall aesthetic appeal
Value: the ratio of overall quality to price
Each category was graded 1 to 5, worst to best, respectively, and our scores were added together and converted to a ten point scale to better simplify the final results.
So, without further ado, we're pleased to present Smokingpipes' Top 10 Cigars of 2019!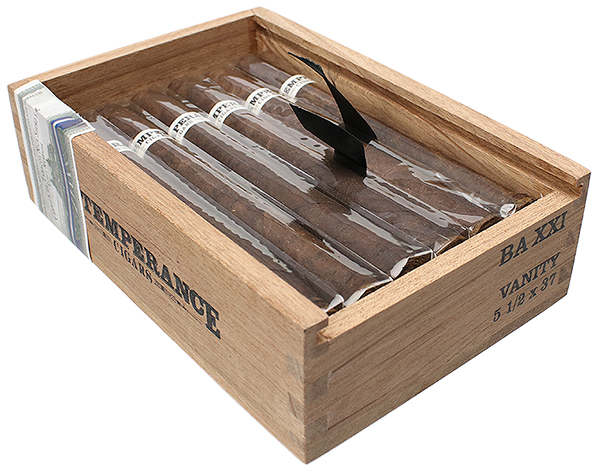 A brand marked by consistency, RoMa Craft's construction is largely unmatched in regard to boutique cigars, and the flavor profile maintains that consistent quality. The Intemperance BA XXI Vanity is, quite simply, a perfect everyday cigar: The price point is readily accessible; the vitola is on the smaller, more manageable size; and the flavors are memorable. With a simple, no-nonsense presentation, RoMa Craft focuses on what matters, and second only to Warped's Maestro del Tiempo, both RoMa Craft cigars on this Top 10 list tied as the best bang for your buck in the Value category.
Score: 8.0
Price: $7.25
Length: 5.50 in./139.70 mm.
Ring Gauge: 37
Country: Nicaragua
Wrapper Type: Arapiraca
Wrapper Country: Brazil
Filler Country: Dominican Republic, Nicaragua
Binder Country: Indonesia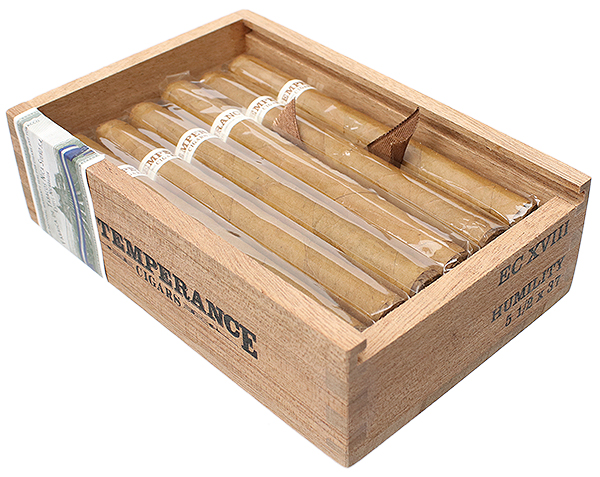 Like our #10 cigar, RoMa Craft's Intemperance EC XVIII Humility is a well-priced, expertly made, deliciously consistent cigar. Offering the same slender size and binder/filler tobaccos, the Intemperance EC XVIII Humility simply trades the BA XXI Vanity's Brazilian Arapiraca wrapper for one of Ecuadorian Connecticut leaf. It's an excellent cigar for lovers of Connecticut wrappers, and while the Construction and Presentation were rated equal between it and the Vanity, the lower price point nudged the Humility just slightly ahead.
Score: 8.1
Price: $6.95
Length: 5.50 in./139.70 mm.
Ring Gauge: 37
Country: Nicaragua
Wrapper Type: Connecticut
Wrapper Country: Ecuador
Filler Country: Dominican Republic, Nicaragua
Binder Country: Indonesia
Honorable Mention:

Oliva: Serie V Melanio Robusto

No frills, no nonsense, just great flavor and expert quality: That's Oliva's Serie V Melanio Robusto. Nicaraguan ligeros and other leaves from the growing regions of Esteli, Condega, and Jalapa comprise the filler blend, all enveloped in an Ecuadorian Sumatra wrapper. It offers a robust flavor that doesn't lack in nuance nor disappoint in satisfaction.
Within our Top 10 list, Foundation's Menelik has one of the most intriguing flavor profiles, and it's the only cigar on our list with a Mexican San Andrés wrapper. Notes of leather, cedar, and spice are discerned, but those descriptors don't do the Menelik the justice it truly deserves. It's an enigmatic cigar in the best way and is unlike anything else on the market. Describing it in words is like explaining the difference between Twizzlers and Red Vines — the best approach is simply to experience it for yourself. While priced on the higher side, its uniqueness justifies the cost, making the Menelik perfect as a celebratory cigar and one to introduce to friends. Plus, few brands rival Foundation's dedication to band and box art, characterized by intricate patterns and vibrant colors. I should note that while Menelik scored equal overall to RoMa Craft's Intemperance EC XVIII Humility at 8.1, it received a slightly higher Flavor rating, giving it an edge over the Humility to take the #8 spot on our list.
Score: 8.1
Price: $13.00
Length: 4.50 in./114.30 mm.
Ring Gauge: 52
Country: Nicaragua
Wrapper Type: San Andres
Wrapper Country: Mexico
Filler Country: Nicaragua
Binder Country: Nicaragua
Crowned Heads boasts an extensive and reputable portfolio, from their flagship Four Kicks line to the annual Las Calaveras series, and Le Carême offers a distinct flavor profile within the Nashville-based company's lineup. Named for Marie Antoine Carême, the 19th century French chef who popularized soufflé, Le Carême Cosacos is a satisfying, rich blend of Nicaraguan and Ecuadorian tobaccos, proffering flavors of pepper, oak, and a red wine-like sweetness that can't help but conjure thoughts of haute cuisine. It sits solidly at #7, as well as in my humidor.
Score: 8.2
Price: $7.40
Length: 5.40 in./137.16 mm.
Ring Gauge: 42
Country: Dominican Republic
Wrapper Type: Connecticut Broadleaf
Wrapper Country: Ecuador
Filler Country: Nicaragua
Binder Country: Ecuador
Warped's Flor del Valle, literally meaning "Flower of the Valley," is a revitalization of an old Cuban brand. The Sky Flower is a special vitola within the line, a singular 5 5/8" x 48 Toro, and is an exclusive offering thanks to its inclusion of medio tiempo leaf. Like the standard Flor del Valle, the Sky Flower is a Nicaraguan puro of 100% Aganorsa leaf, but the limited Sky Flower adds medio tiempo tobacco to the filler blend. It's an extremely rare leaf, occurring only at the very top of fewer than one out of every 10 tobacco plants and one that's characteristic of historic Cuban cigars.
Score: 8.3
Price: $15.00
Length: 5.63 in./143.00 mm.
Ring Gauge: 48
Country: Nicaragua
Wrapper Type: Corojo
Wrapper Country: Nicaragua
Filler Country: Nicaragua
Binder Country: Nicaragua
Warped produces the Sky Flower only when they have enough medio tiempo, making its availability sporadic at best. In the meantime, though, check out Warped's Flor del Valle Selección de Valle, a cigar well deserving of a spot in every humidor. It features the same blend, minus the medio tiempo, and includes a vintage, Cuban-style 109 cap, as well as a band similarly beautiful and intricate to that of the Sky Flower.
Honorable Mention:

Padrón: 1964 Anniversary Series Exclusivo Maduro

What can be said about Padrón that hasn't already been stated over and over. They're one of the most consistent brands in the world, and the 1964 Anniversary Series Exclusivo Maduro is a staple within their portfolio, embodying the quality construction and flavorful smoke that have made Padrón paragons within the industry. You can't go wrong with this Nicaraguan puro.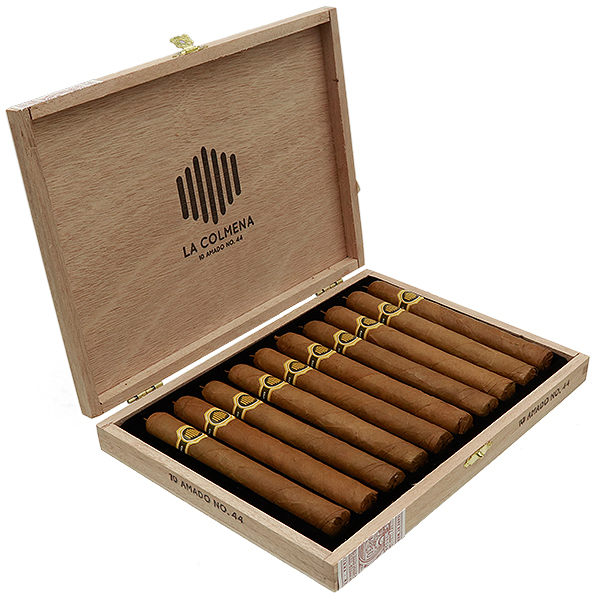 La Colmena No. 44 from Warped is a top-tier cigar. Meaning "The Beehive" in Spanish, La Colmena is Warped's flagship cigar and personifies Kyle Gellis' devotion to traditional Cuban methods — entubado bunching, a triple cap, and a covered foot. Perhaps the most nuanced cigar within our Top 10 list, La Colmena is one to keep coming back to. The flavors are subtle and capture the attention, making this a cigar best suited for solitary smokes when your focus is undivided. Unlike the flavor profile, the branding is minimalist and simple, marked by a clean-lined, geometric beehive graphic and yellow color palette. With delicious notes of cream, honey, vanilla, and spice, La Colmena ranked #1 in our Flavor category and could have easily made our top three, but its limited availability dropped it down to #5. That limited production, however, is the result of immaculate construction: Only category nine torcedores from Cuba hand roll La Colmena, and only a maximum of 100 cigars are rolled in a single day. While waiting for the next batch, though, consider smoking Warped's other cigars — Cloud Hopper, Flor del Valle, Maestro del Tiempo, and Don Reynaldo.
Score: 8.4
Price: $14.70
Length: 5.50 in./139.70 mm.
Ring Gauge: 44
Country: United States
Wrapper Type: Habano
Wrapper Country: Ecuador
Filler Country: Dominican Republic, Nicaragua
Binder Country: Ecuador
The S&R Corona Gorda (abbreviated from "Serpents & Rainbows") is a cigar of firsts from BLK WKS Studio, an off-shoot of Black Label Trading Company: It's the first cigar to feature a blend of Nicaraguan and Dominican fillers as well as the first to employ a Sumatran wrapper. Such a mixture results in a medium-bodied smoke, standing in stark contrast to BLK WKS Studio's primarily full-bodied portfolio. Defined by notes of hay, spice, and graham cracker, with white pepper in the background, this cigar is a nuanced smoke, easily enjoyed multiple times throughout the day. Furthermore, it's topped with a pigtail cap, and the artwork is some of BLK WKS Studio's finest. The brand distinguishes itself as BLTC's more avant-garde, artistic venture, and the technicolor, graffiti-style snake head adorning the S&R's band and box is one of the most striking presentations we've seen on a cigar, bar none.
Score: 8.5
Price: $9.50
Length: 5.50 in./139.70 mm.
Ring Gauge: 46
Country: Nicaragua
Wrapper Type: Sumatra
Wrapper Country: Indonesia
Filler Country: Dominican Republic, Nicaragua
Binder Country: Nicaragua
The annual Las Calaveras line from Crowned Heads debuted in 2014 and was inspired by the Mexican holiday, Día de los Muertos ("Day of the Dead"). Las Calaveras (literally, "The Skulls") is meant to honor people close to the Nashville-based cigar company who have passed away. The 2019 release payed homage to Cano Ozgener, founder of CAO and for whom Crown Heads co-founders, Jon Huber and Mike Condor, previously worked, who passed away in June 2018. The blend returns to the inaugural Las Calaveras release, showcasing an Ecuadorian Habano Oscuro wrapper that encases binder and filler tobaccos from Nicaragua. Those involved in our Top 10 project remarked that this was the best Las Calaveras release to date, and that's confirmed by the delicious flavor profile, characterized by complex notes of cocoa, cinnamon, oats, and sweet chocolate. Plus, the skull-adorned box immediately catches the eye, while the flashy, red-and-gold bands bring to mind vintage Cuban style.
Score: 8.6
Price: $10.50
Length: 6.00 in./152.40 mm.
Ring Gauge: 46
Country: Nicaragua
Wrapper Type: Habano, Oscuro
Wrapper Country: Ecuador
Filler Country: Nicaragua
Binder Country: Nicaragua
Honorable Mention:

Aganorsa Leaf: Guardian of the Farm Apollo

Aganorsa Leaf's Guardian of the Farm line is a collaboration with Kyle Gellis of Warped, as Max Fernández and Gellis honor the bulldogs that guard the Aganorsa tobacco farms in Nicaragua. The Apollo vitola is slightly different, though, having been named after one of Kyle's Italian mastiffs, and it features both an Aganorsa Leaf and Warped band. It's an excellent cigar from two of the most talented blenders, marked by notes of oats, vanilla, coffee, and pepper.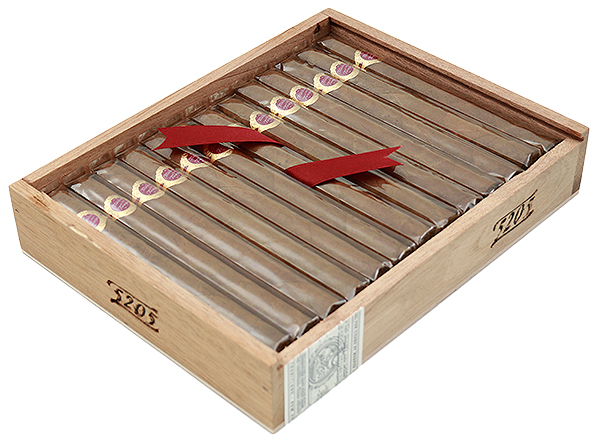 We're convinced that Kyle Gellis and Warped don't make a single "meh" cigar, and Maestro del Tiempo comes second on our Top 10 list. Ranking #1 in Value, this cigar is offered at a price point that, when combined with its flavor profile and construction, makes Maestro del Tiempo a steal. Literally meaning "Master of Time," Maestro del Tiempo, like most of Warped's portfolio, is a medium-bodied blend of Nicaraguan tobaccos. Silky smooth and proffering notes of dried fruit, toasted nuts, and creamy vanilla, this cigar is mouth-watering and ever-satisfying. The bands bespeak Gellis' love of vintage Cuban cigars in their simple, gold-and-plum elegance, and for us, this is the all-around best cigar from Warped, and it comes in at #2 overall.
Score: 8.7
Price: $9.15
Length: 6.38 in./162.05 mm.
Ring Gauge: 42
Country: Nicaragua
Wrapper Type: Jalapa, Corojo
Wrapper Country: Nicaragua
Filler Country: Nicaragua
Binder Country: Nicaragua
When the six of us compiled our individual lists of five cigars, one cigar was repeated more than any other: Black Label Trading Company's Deliverance Porcelain. Essentially, it's the Connecticut version of BLTC's Deliverance Nocturne, boasting the same filler blend of Nicaraguan tobaccos and Pennsylvanian ligeros, encased in a Nicaraguan Habano binder, but the Porcelain trades the Nocturne's Pennsylvania Broadleaf Maduro wrapper for one of Connecticut Broadleaf. Such a dichotomy is furthered by the two versions' stark branding — both being macabre and netherworldly, but the Nocturne jet-black of band and box, while the Porcelain's are, aptly, pearly white. It lends the line a Yin and Yang, "good vs. evil" motif that fits in well with Black Label and James Brown's aesthetic.
The cigar itself, though, is something of an outlier within the Black Label portfolio. The Deliverance Porcelain is one of the brand's few Connecticut-wrapped cigars and is the only one not in the BLK WKS lineup. Many cigar makers are known for a certain style or flavor profile, and generally speaking, Black Label has a reputation for bold, spicy cigars. The Porcelain, by contrast, is not that. For us involved in the Top 10 profile, such a flavor profile immediately made it memorable, and it testifies to Brown's ability to produce a variety of blends and flavor profiles.
Being markedly different from anything else in Black Label's portfolio, though, is not what puts the Deliverance Porcelain at #1 on our list. Simply put, this is one of the most enjoyable cigars on the market. James has produced a truly special cigar — exuding the sweet, oaty smoothness often evident in Connecticut cigars, but with a touch of heavy cream that emboldens the profile and a hint of white pepper and spice to ensure you never forget it's a Black Label cigar. Simultaneously lighthearted and fulfilling, the Deliverance Porcelain is everything wanted from a cigar: delicious, well-burning, aesthetically pleasing, and reasonably priced. It's #1.
Score: 8.9
Price: $10.00
Length: 5.50 in./139.70 mm.
Ring Gauge: 48
Country: Nicaragua
Wrapper Type: Connecticut Broadleaf
Wrapper Country: United States
Filler Country: Nicaragua
Binder Country: Nicaragua
Four categories. Six smokers. Ten cigars. Though we had to rank these cigars 1-10, obviously none of them are objectively bad, and the entire list is separated only by 0.9 points based on our scale, making it an incredibly tight grouping overall. Hopefully this list introduces you to some previously unfamiliar cigars, and while everyone has different palates and preferences, we hope you enjoy trying our top picks.
Do you share in some of our favorites? If not, what were your favorite cigars from 2019? What are you looking forward to smoking next year?
You may also enjoy: