Tasting Notes: McConnell Scottish Blend
​McConnell's Scottish Flake and Scottish Cake have been long-time favorites of mine. They're well-represented in my cellar, and I find myself reaching for these blends often (especially the Flake), even after years of enjoying them. But it recently occurred to me that I've never given Scottish Blend (by the same marque) a fair shake.
Well it's been cool enough around these parts for me to still crave the occasional dose of Latakia, so I figured that it was time to dive into a tin of Scottish Blend. It's more tart and tangy than sweet, and the Latakia is not heavy-handed, which allows the Perique and Oriental components to shine. This would be a nice change of pace for devout English smokers, especially as an "early in the day" smoke; it'll perk you up without overwhelming your palate. I'm glad that I finally tried this one, and I feel that it's definitely an underrated mixture.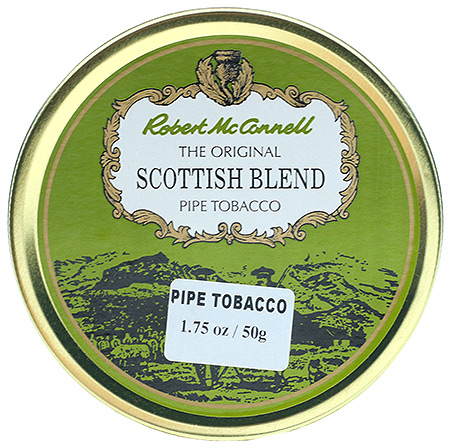 You may also enjoy: