Daughters & Ryan: Rimboché S.J. 16oz Pipe Tobacco
Product Number: 003-470-0014
Daughters & Ryan's Rimboché S.J. pipe tobacco, a companion to their Rimboché A.P. blend, utilizes Perique from St. James Parish, Louisiana — as indicated by "S.J." Whether smoked on its own or used as a blending component to elevate your at-home mixtures, this lively tobacco is sure to delight with its natural flavor profile.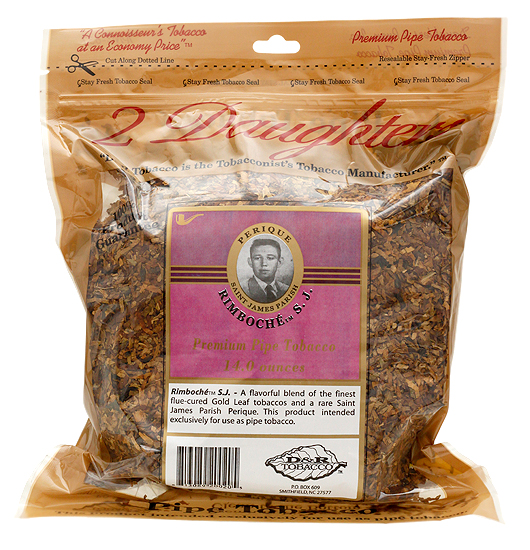 Components:

Virginia, Perique

Family:

Virginia

Cut:

Ribbon
Customer Reviews (2 Total)
Becoming a D&R fan.
November 29, 2018
Product: Daughters & Ryan Rimboché S.J. 16oz
Of the 3 Rimboche blends I like the S. J. the most. After lighting, this stuff has some spice. About mid bowl is where I really like the taste. Not a whole lot of additives in this blend. I just received a lb. of it, so will be set for a while.
Product: Daughters & Ryan Rimboché S.J. 16oz
Don't be fooled: D&R is serious tobacco, blended with skill and with the pipe in mind. S.J. is a flavorful, spicy and full VaPer blend. If this came in a fancy tin, people would be spending $200 on aged tins...