Tabac De La Semois: Les Bouchons (Box of 10) Pipe Tobacco
Product Number: 003-666-0005
While process does play a factor in a tobacco's flavor — such as Latakia's smoked process and Perique's fermentation — growing region is also incredibly significant. The French refer to this phenomenon of natural elements affecting flavor characteristics as terroir, and it's an important aspect of other natural pleasures like wine, whiskey, and coffee, as well as tobacco. Consider, for example, the grassy sweetness of American Virginias versus the earthy tang of Turkish Orientals even despite similar curing processes.
Semois is a tobacco varietal defined by its terroir. A rarer varietal than the likes of Burley, Virginia, and others, Semois is grown exclusively in the Belgian valley for which it's named, and unlike other tobacco growing regions, the Semois Valley is a narrow floodplain shrouded by mist and flanked by shady riverbanks. Its tobacco tradition dates back to the 1850s when Joseph Pierret first planted tobacco in the valley even though the Semois was considered unsuitable for such cultivation; however, the land produced a unique varietal that by the 1890s was celebrated across Europe.
Today, that tobacco tradition is continued by Vincent Manil and his family, producing pipe tobacco and cigars alike composed of Semois tobacco. Offered here are the ever-unique Les Bouchons: Translating to "Cork" in French, the Les Bouchons are rolled like a cigar but are designed to be smoked in a pipe. After the flattened base of the Bouchon is lightly moistened on the tongue, it's seated snugly into a pipe chamber with a twist, and the top is cut with a shallow "X" before being lit. Light the Bouchon in the same manner as a full chamber of pipe tobacco, and enjoy the distinctive, one-of-a-kind smoking experience of aged Semois tobacco.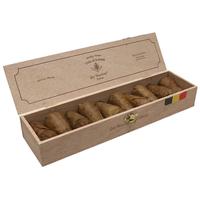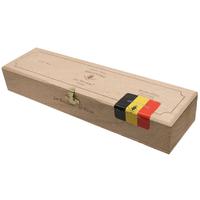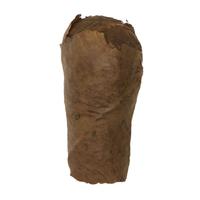 We apologize, but this item is temporarily out of stock. Please check back with us in a few days.

Top 25 Tinned Tobaccos
Components:

Cigar

Family:

N/A

Cut:

N/A