9 Mixtures For Dunhill Devotees
Anyone who has been a part of our hobby for just a short while has discovered a blend that quickly became a permanent part of their rotation, an ambrosial tobacco they couldn't imagine doing without. Unfortunately, most of us have also encountered the cursed day when we hear that our absolute favorite leaf has been discontinued, and for a great many of us that fateful day came in 2017, when Dunhill announced that they were ceasing pipe tobacco production.
Thankfully, Scandinavian Tobacco Group has announced that it will be picking up the Dunhill tobaccos (most likely under the Peterson brand name), so they will be available again in one form or another. However, we don't know how long that may take for the U.S market. In the meantime, we miss the tobaccos. Something must be smoked in the interim. After discussing with a friend the void that Dunhill's departure had left in the pipe tobacco world, I decided to find the closest possible substitutes for these beloved blends, and hopefully help others find tobacco similar to their lost favorites.
My Mixture 965 → Orient Express
My Mixture 965 was the most popular of the Dunhill blends, a medium strength, Scottish-style mixture of Latakia, Macedonian Orientals, and Brown Cavendish, making for a rich, sweet, and smooth experience. Originally blended for a gentleman by the name of E. A. Baxter, Esq. by Alfred Dunhill in his original shop, it quickly became a favorite to many British smokers, and eventually smokers all over the world. The blend I've found to be the most satisfactory replacement for this legendary mixture is Orient Express from Cornell & Diehl.
A loose cut English blend comprised of Latakia, Orientals, Cavendish, Virginia, and a small measure of Perique, there is a richness to Orient Express and natural sweetness that I have always associated with My Mixture 965, as well as plenty of body which further makes for a satisfying experience. With overall notes of peat, spice, and nuttiness, smokers bereaved by 965's passing should consider sampling Orient Express.
Nightcap → Blackpoint
Another extremely popular entry in Dunhill's catalogue, Nightcap was a Latakia based English mixture with Orientals, Virginias, and Perique. Designed to be enjoyed in the late hours, this rich blend was the preferred Dunhill mixture of Latakiaphiles with its full taste, heavy body, and added strength from the Perique. For something remarkably similar to their old favorite, I believe that fans of Nightcap should peruse G.L. Pease's Classic Collection, where they will perhaps find a new favorite in Blackpoint.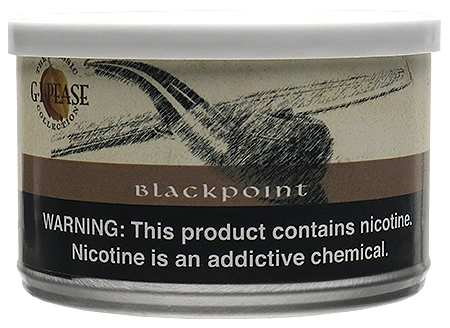 Constructed upon a base of Latakia, Blackpoint is a rich, dark, full blend containing all of the same varietals as Nightcap from sweet Virginias, to spicy, woody Orientals, to raisiny Perique. What I personally enjoy about Blackpoint is that it's bold in flavor and complexity while remaining a comfortable, familiar smoke.
Early Morning Pipe → Presbyterian Mixture
Dunhill's "Big Three" were Nightcap, My Mixture 965, and Early Morning Pipe, in descending order of both Latakia content and overall strength. There are smokers who had strong preferences to one of these three as well as those who enjoyed all of them at different points in the day. Devotees of Early Morning Pipe smoked it throughout the day, as it's what many consider to be the perfect "all day English," but multitudes of pipe smokers also smoked it with their morning cup of coffee. Oriental forward with toasted Virginias, the Latakia is merely a condiment here, providing a backdrop of subtle smokiness and depth of flavor. While there are many Oriental forward, milder English blends available today, smokers of Early Morning Pipe are sure to find a new companion in Presbyterian Mixture.
With a robust Oriental character, the naturally saccharine Virginias are deftly blended with a whisper of Latakia, providing a smooth as silk experience that should please anyone looking for that traditional English character once provided by Early Morning Pipe.
Royal Yacht → Dreams of Kadath
Royal Yacht started its life as a "My Mixture" in Alfred Dunhill's shop, but not long after became one of his incredibly popular stock blends. An old Dunhill catalogue from the 1920s refers to the blend as being comprised of "Shade Grown" Virginias, which from what I can discern is a rarer variety of air-cured Virginia leaf (similar to what is used in British twist/rope tobacco). Full strength with a rich, fruity note, the origins of Royal Yacht's unique topping have long been argued, but the general consensus is that it's derived from plum. Royal Yacht has long been one of my favorite tobaccos, and it was the one I cellared deepest when the announcement was made that Dunhill tobaccos would be leaving the market. In fact, it was so unique that it proved to be the most challenging to substitute, however I believe I have a blend that should stand in for the beloved mixture that meets the requirements of strength and flavor, and that is Cornell & Diehl's Dreams of Kadath.
The cut isn't the fine "ready-rub" that we knew with Royal Yacht, but rather a plug, but if you don't mind a little extra work with your tobacco, it should serve nicely. Dreams of Kadath is a blend of darker Virginias, Kentucky, Black Cavendish, Perique, Burley, and Katerini that has been lightly topped with a plummy essence, and while at first blush this blend may appear to bear no similarities to the straight Virginia blend that many of us adored, the flavor is remarkably similar. It's also worth mentioning that I think it speaks volumes to the complexity of Royal Yacht that a blend with a similar flavor profile requires at least 6 varietals to accomplish a comparable result.
Elizabethan Mixture → Stratford
Considered by many to be the quintessential ribbon cut Virginia/Perique blend, Elizabethan Mixture was a robust tobacco with a hint of stone fruit and a touch of peppery spice. I smoked a fair bit of this when it was around, and it appeared to be a blend of ribbon cut bright Virginias and pressed, stoved darker Virginia grades, with a present but light addition of Perique (my estimate is 5 - 8%). This blend sounds simple, but trust me, it was a challenge to find a suitable replacement. Eventually I stumbled upon G.L. Pease's Stratford (Classic Series), and while I find it to be just ever so slightly brighter than Elizabethan, it's damn close.
Stratford is a blend of dark red and golden bright ribbon cut Virginia with just the right amount of Perique. Spicy, sweet, and strong enough to make an impression, I believe once fans of Elizabethan Mixture discover this gem, it will be a challenge for supply to meet demand.
London Mixture → Westminster
This mixture was a delight for fans of medium to full Oriental blends, with the Orientals taking front and center state, a backdrop of Latakia, and just enough Virginia for structure. The overall flavor profile was that of rich, woody, slightly nutty spice with a hint of sweetness and peat, not unlike a fine single malt.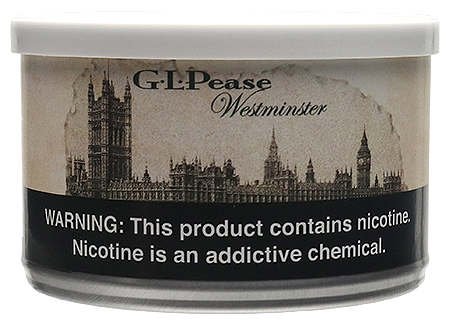 Sourcing my recommendation for this tobacco wasn't a difficult one, as Greg Pease has always been quite open about Westminster being his homage to London Mixture, and personally, I think Greg hit the mark. Based on years of experimentation and meticulous research into Alfred Dunhill's original London Mixture, Westminster is the product of Pease's exhaustive effort, and sure to be an excellent replacement.
Flake → Capstan Flake
A complex, sweet, medium strength Virginia Flake, Dunhill Flake's concept was as simple as its name: Straightforward, unadulterated, matured Virginia presented in neat flakes. One would assume that such a basic concept would be easy to match, but unfortunately that assumption proves to be inaccurate. I smoke a lot of Virginias and felt like it would be pretty easy to find a satisfactory equivalent, but after sampling a variety of Virginia flakes I kept finding that they were somehow too different to recommend. Orlik Golden Sliced? Too sweet. Full Virginia Flake? Too dark. Mac Baren Virginia Flake? Too Bright.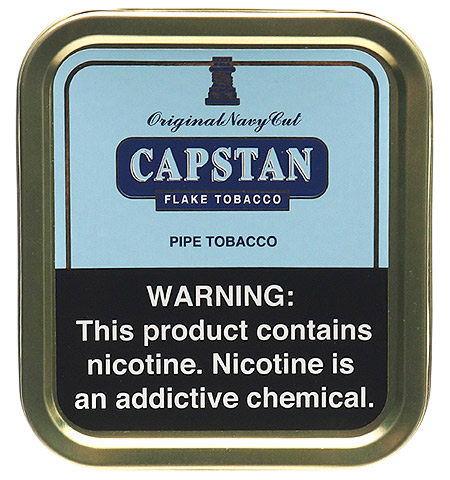 It was an intense study of the subtleties of Virginia flakes, and while it was certainly a long process, it was also rewarding. Finally I arrived at a flake that I felt I could recommend, and it turned out to be another product that, like Dunhill Flake, was once made in Britain — Capstan Flake (Blue). While Capstan is just a touch sweeter and has the slightest nutty undertone that Dunhill Flake lacks, I think that celebrants of Dunhill's Flake will find familiar notes, and perhaps a new favorite in the blue variety of Capstan.
Dark Flake → Campaign Dark Flake
Decadent treacle sweetness with a touch of dark fruit is how I would describe this dark stoved counterpart to Dunhill's Flake. This tobacco wasn't on the market for long before it disappeared, but long enough to develop a loyal following. A blend of Virginias and a whisper of Perique, the tobaccos were pressed and stoved to create a truly remarkable product that brought rich, malty Virginia flavor to the smoker as well as provided a faintly sweet room note.
This entry was the opposite of its brighter brethren 'Flake' in not just flavor profile, but also in how much effort it took to find a comparable tobacco, and I was pretty sure what to recommend here before I even sat down to sample tobacco. Delighted to find that I was correct in my guess when I lit my bowl, I concluded that Wessex Brigade: Campaign Dark Flake is indeed the closest Virginia flake available to Dunhill's Dark Flake. Remarkably similar, although maybe a touch sweeter, Campaign Dark Flake is sure to satisfy any heart that's longing for the short-lived Dark Flake.
De Luxe Navy Rolls → Escudo Navy Deluxe
Arriving at the ninth and final blend on this list, Dunhill described their De Luxe Navy Rolls as "Coin cut African and Perique Tobacco," implying that the Virginias used for this tobacco were of African origin. While this is certainly possible, and even likely, I also have my own theory as to what else the manufacturer's description could be referring. As a fan of De Luxe Navy Rolls, I smoked a fair bit of it when it was around, and one thing I noticed it had that other coin cut tobaccos of its type didn't was a bit more fullness as well as a touch more spice, which leads me to speculate that there may have been just a touch of African fire cured tobacco in the mix (I'm thinking around 5%, maybe even less).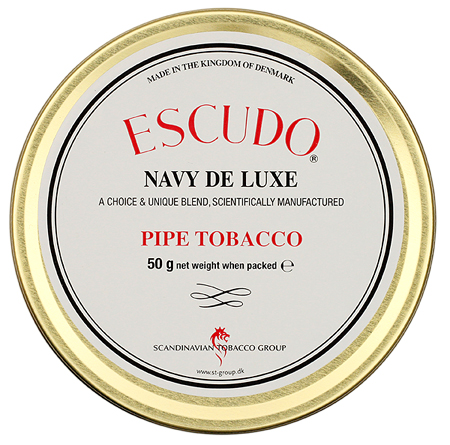 I certainly can't prove this theory, but it's still fun to speculate. As for finding a comparable tobacco, I tried several different coin and spun-cut varieties until I settled on what was surely the most obvious: Escudo. Escudo has a large and devoted following, and is considered by the vast majority of the VA/Per smoking world as the gold standard for the style, and I daresay that anyone who was fond of De Luxe Navy Rolls can buy a tin of Escudo without worry of being disappointed.
For my conclusion, I would like to say that I hope anyone who gives these mixtures a try finds them to their liking. It's always a difficult task to find a tobacco that fills the void left by a discontinued blend, and if these tobaccos aren't the perfect fit for anyone out there, I hope my writing has provided you with some helpful direction. Are there any blends that you tried that you have found to be satisfactory replacements for other discontinued blends? If so, please feel free to share your findings in the comments!
You may also enjoy: