Note: Updated for 2023, this article was originally published August 8, 2019. It has been revised to reflect fresh perspectives and alternative tobacco choices.
I've been reflecting on my smoking habits over the last several months and, for reasons I don't fully understand, summertime is Virginia season for me, with few exceptions. Something about the inescapable sun and heat, and in South Carolina, the humidity steers me toward Bright Virginias, with the occasional Burley blend for a bit of bracing variety. What follows here is a list of the blends I most enjoy on a hot summer day, preferably paired with an Arnold Palmer.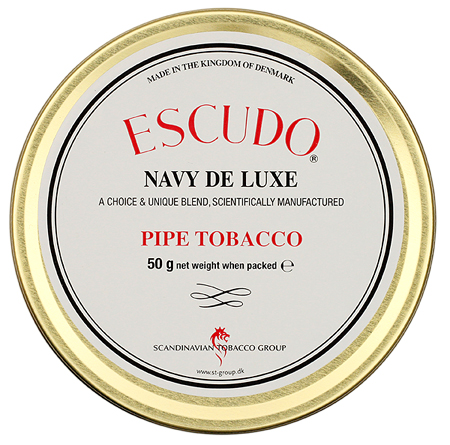 The archetypal Virginia/Perique mixture, Escudo has delighted smokers for over a century, pairing grassy Bright Virginias with zesty Perique in perfect balance. Escudo is a go-to blend at any time of year, but the bready foundation of the Virginias combined with the stewed fruit notes of the Perique culminate in just the right sort of easy-smoking blend that can hold my attention on a stroll without causing me to knock my head on stop signs.
Available in: 1.75oz
This Va/Per is by far my favorite of all time. I've smoked a pipe nearly 20 years now (4th generation pipe smoker), and my family and I have yet to find a blend of the same components that tastes, smokes and smells as good. -Steve M., 5-star review at Smokingpipes
Components: Virginia, Perique
Cut: Coins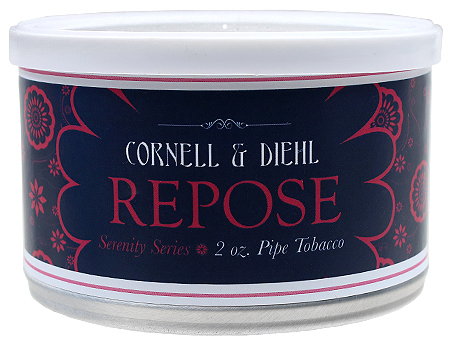 C&D's Repose is a refined variation of the classic American Burley blend, featuring Bright Virginias peppered with cube-cut Burleys and a full measure of Orientals, all of which are cased with rum and molasses, adding subtle sweet and boozy notes to the finish. Repose, as its name might suggest, is best enjoyed in a hammock at the end of the day, when something approaching coolness arrives to encourage one into bed.
Available in: 2oz
A very rewarding smoke if done slowly. The aromatic aspect is subtle but there. It stays lit easily due to the cube cut but should be smoked slowly to eliminate possible bite. -Smokey, 5-star review at Smokingpipes
Components: Virginia, Burley, Orientals
Cut: Ribbon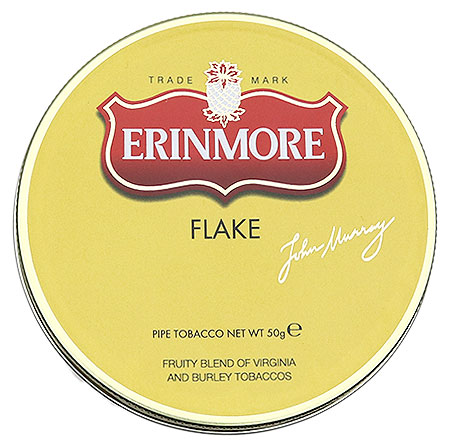 Few tobaccos call the summer to mind quite like Erinmore. A Virginia-forward flake, the smoke is redolent with grassy, citrusy notes, while the Burleys provide body and strength. The Lakeland-esque top notes offer sweet, floral flavors that evoke the summer at any time of year.
Available in: 1.75oz
A great flake that I find myself returning to again and again. Aged Virginias up-front, a Burley backbone, and a lightly-sweet casing that's ever-present but doesn't translate to a chemical-like flavor at all. Erinmore isn't a grassy and bright type ... flake, but rather of the richer and more savory variety. -Olmstead, 4-star review at Smokingpipes
Components: Virginia, Burley
Cut: Flake
Blended by Cornell & Diehl, Low Country's Guendalose is a complex, medium-bodied smoke that's a perfect back porch companion. The rich blend of Virginias offers a well-rounded base, enlivened with St. James Perique, to which cigar leaf and Orientals are added, creating a delicate interplay that rewards close attention.
Available in: 2oz
Excellent smoke! Cigar leaf prominent from the beginning and persists throughout the bowl. Flavor strong, but not harsh and well balanced by the other components. -Headless Z., 5-star review at Smokingpipes
Components: Virginia, Perique, Orientals, Cigar
Cut: Ribbon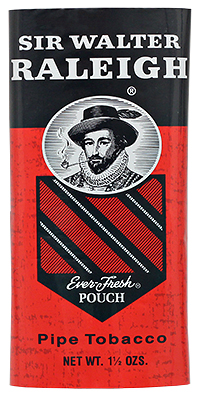 Sir Walter Raleigh is my personal favorite drugstore tobacco, a straightforward Burley blend with a bold and savory top note that's as fine an all-day smoke as just about anybody could enjoy. The base of full-bodied Burleys offers a rich, cool-burning smoke enlivened by a vinegar-esque casing that creates a deep and satisfying experience that won't overpower one's senses even on the hottest days.
This is what an Old Codger blend (drugstore blend) is all about. Burley with a slight topping. It says aromatic on the pouch but it's not. Fires right up and burns to a white ash with no dottle. Room note is pleasant. Does not ghost. -Morg, 4.5-star review at Smokingpipes
Components: Burley
Cut: Ribbon
Savinelli is highly regarded for their excellent pipes, but their tobacco offerings are just as impressive, as exemplified by Janus. The blend is composed of a blend of sweet Bright Virginias, tangy vintage Orientals, and St. James Perique, creating a delectably nuanced smoke that will hold one's attention in the dog days of Summer.
Available in
:
2oz
This tobacco is really excellent and I would put money on it being phenomenal with some age. Janus is a little sweet, floral, leathery, and musty. The tobacco truly does possess a unique-antique quality. Very well balanced and flavorful. -ECSteele, 5-star review at Smokingpipes
Components: Virginia, Perique, Orientals
Cut: Flake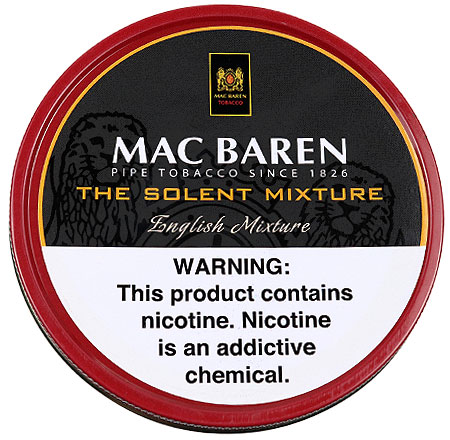 Mac Baren's Solent Mixture is a long-beloved English blend of a distinctly refined character, composed of sweet Virginias and nutty Burleys combined with Mac Baren's proprietary Cavendish and finished with a touch of Latakia. The result is a rich and heady mixture to liven up a humid evening with its smoky, sweet flavors, bearing something of the character of a good Côtes du Rhône.
Pleasantly surprised, the tin note and taste has a red wine flavor. The Latakia is light. Easy to smoke anytime. -Taxman, 4-star review at Smokingpipes
Components: Virginia, Latakia, Burley
Cut: Ribbon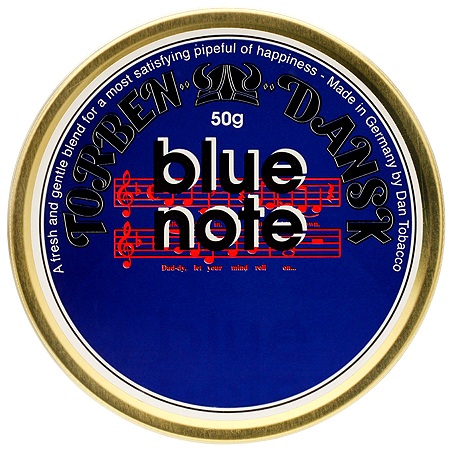 Dan Tobacco's Blue Note is a heady Aromatic blended in the classic Danish fashion, featuring a base of Bright Virginias and Black Cavendish topped with notes of fruit and bourbon, creating an easy-smoking mixture that evokes the simple pleasures of summer evenings.
Sweet but never loses the essence of its tobacco components! Very mild, low nic content but still satisfying! The dottle is very much a Virginia experience. Not complex but not one dimensional! Soft, friendly and very satisfying ... what's not 2 like ... ?!?! -Thomas C., 4.5-star review at Smokingpipes
Components: Virginia, Black Cavendish
Cut: Ribbon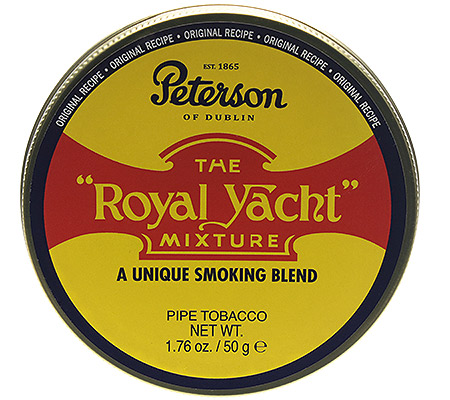 A classic blend, Royal Yacht has been enjoyed by generations of pipe smokers, and with good reason, it's a stout blend that can be smoked all day but still rewards close attention. Royal Yacht is composed of a rich blend of ribbon-cut Virginias, offering a sweet and satisfying smoke, further ennobled by a subtle fruit topping that makes this a perfect tobacco to light up whether mowing the lawn or lounging on the deck.
Available in: Ribbon: 1.75oz
Imagine the difference in taste between a ripe plum and a plum stewed with a bit of sugar, vanilla and clove... that's the difference you get here. Royal Yacht is a refined Virginia blend which I would describe as rich, sweet, mellow and a bit smoky -James Marc R., 4-star review at Smokingpipes
Components: Virginia
Cut: Ribbon
So concludes my top nine summer blends. Don't see your favorite tobaccos on this list? Sound off in the comments and I'll add them to my cache of tobaccos for hot weather.
You may also enjoy: