Daughters & Ryan: Ramback 40g Pipe Tobacco
Product Number: 003-470-0020
Daughters & Ryan's Ramback is made entirely from quality Izmir Oriental tobaccos that are cured and blended by craftsmen to provide a sensory delight. Presented in ribbon-cut form, Ramback can be enjoyed any time of day or utilized as a blending component.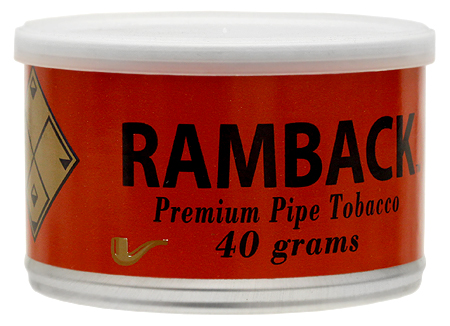 Components:

Orientals

Family:

English

Cut:

Ribbon
Customer Reviews (1 Total)
Product: Daughters & Ryan Ramback 40g
이런류의 깡통의 대부분의 연초 상태가 바싹 말라 있어 제맛을 잃어 버린게 많네요. 두딸네미사의 제품들 깡통으로 9개를 샀는데 다 말라 있네요 아마 오래보관 되어 있지 않았나 싶은데 되도록이면 비닐에 밀봉된 제품을 사시길 권장합니다.